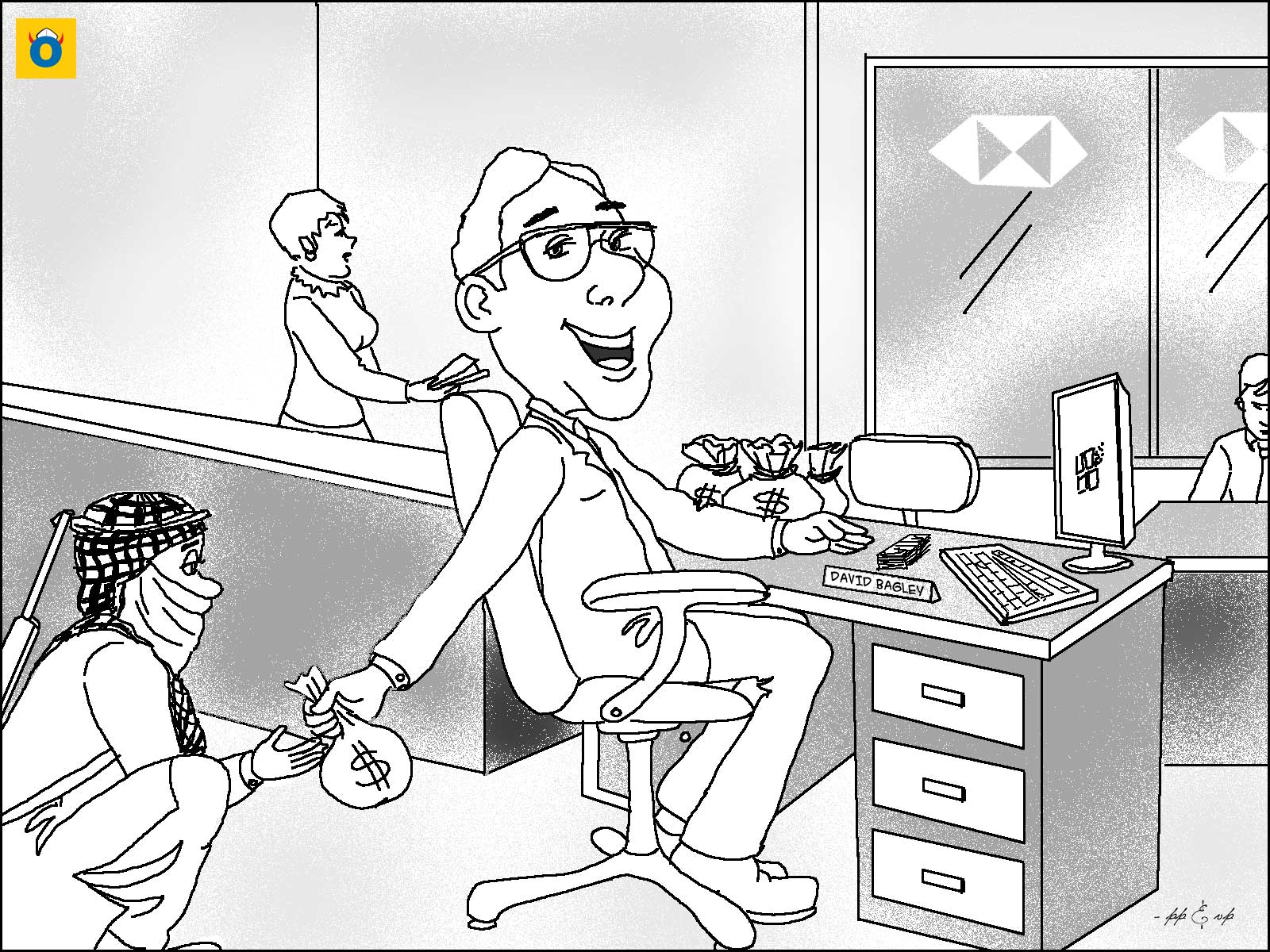 Anyone who has ever struggled with poverty knows how extremely expensive it is to be poor. This is true now more than ever. It's called the "poverty tax" – the surcharge people pay for not having savings or access to prime credit and being consigned to fringe finance. Invoking 5th article of mafia capitalism, the fringe finance refers to the array of alternative financial services (AFS) offered by providers that operate outside of centrally insured banks, from chit funds to private lenders, pyramid scheme insurers, IIM roi hoopla and more..
Take the example of Venture capital or Mudra plans or Gujju Banking / Finance Bazaars, which expects some stunning rates of financial extraction in the poverty industry to rise, and it has created funds to invest in start-ups and small firms with big growth potential in the fringe finance sector. The market that investors want to tap is the unbanked (people without current or savings accounts) and the underbanked (people who rely on both traditional and alternative financial products) for development of its own clones.
Why are venture capitalists so interested in this market? In a blog post titled "Not Unbanked: Untapped," a venture fund manager explains, "It is fair to say that most of these products are generally more expensive than what most of us pay. APRs (annual % rates of interest) higher than 30% (if not 300%); plus transaction costs; money-transfer costs; access to funds for 2-4%; etc.." The payment services segment of AFS has seen some of the most spectacular growth in recent years, where prepaid cards are making inroads and recording profits that rival the always-profitable cashing outlets.
Studies on credit card, medical, student and housing debt show the ways in which we are all made to pay for basic social survival – for the rest of our lives. This is the sober capital idea of a "debtor" – a person who borrowed money and owes a sum of money to a bank or government agency. But mafia capitalism means that governments make cuts and the people have to go into debt to survive. The burden of sustaining "life" gets shifted from the state to the individual and household. Most households are drowning in all types of debt we know. Debt is a way of controlling us – making us weak, afraid and financially unstable.
But the rabbit hole goes much deeper. What about those who don't have debt in traditional sense? Are they debtors too? Answer is clear: Yes. We are all debtors, whether we have debt or not. Debt affects us all. How?
Explore about broader notions of debt, from local govt debt to alternative financial services, only begin to make these connections. Our whole system runs on debt and credit – our households, our cities, our countries and all those who slip between the cracks. From state bonds that we never agreed to, to the low-income or unemployed worker forced to take payday loans or daily wage offers after being excluded from "mainstream" credit, the whole world has become indebted. This is how the 1% maintains their wealth and power.
Is your city or state experiencing a budget deficit? Is your state laying off public workers and cutting services – chanting minimum governance & maximum profiteering? Are local hospitals understaffed and underfunded? Do you worry about whether your child's school will have enough money to provide students with a quality education? If this is happening in your community, you are a debtor. And do not forget: the deregulation laws that led to the emergence of this rotten financial system that enables the 1% to go on looting and indebting the poor was orchestrated by our so-called elected representatives cum law makers.
Over the last decades, our common goods and resources have been privatized to profit the 1%. In the wake of reduced public funding, cities and states have taken out more and more loans to pay for everything from basic operations, like sewers, to large developments, such as housing, energy, health, telecom, utilities or water projects. States are forced to partner with capital markets to tap revenue streams because banks & financial institutions control access to credit markets. The only way cities and states can win access to those markets is by issuing bonds. But that means stock market profits from those bonds through interest payments and through securitization, as traders repackage bonds into debt bundles which are sold and resold on those volatile / manipulable networks of global capital speculators, hiding inside towering high-rises.
Ultimately, this becomes logical predicament of the poor in our debt-finance system: it costs poor people significantly more to use money – to spend it, to save it, to invest it, to borrow it, to send it "back home" – and you have less money to begin with. If you're poor, the more you engage with the debt-finance system, the more wealth you lose and the more indebted you become. Meanwhile, private finance owners, funded political parties, shameless bhakts, bankers and investors, who enjoy lower financing costs and have more money to begin with, profit from your loss and acquire pieces of your debt; Devil Market Digits comes to own pieces of your future. These are the workings of a hacked financial system: on the bottom are relatively high-cost services marketed to the growing and changing ranks of the un-banked and the under-banked.
Coming back to South Asia, origins of this mess are many decades old when the public banks controlling 80% of system's assets were state-run, lent too freely to infrastructure and industrial projects, mostly the ones backed by politically-connected cronies and socialist aristocrats. Today, we see the continuation with their GenXYZ replicas staring at smart dashboard driven boom-and-bust stats in the lightly regulated shadow private banks, which controls the remaining system, flying high in tech clouds & jargon. These are mixed economies, cannot blame the academic principles of pure capitalism or pure socialism, when countries are mostly ruled by idiots incapable of understanding, forget practicing either ways of lifestyle with any perfection whatsoever.
Anyone fighting the 1% is a debt resistor. We are all debtors now.
Ref: Debt Resistance Manual, Economists, Mutated Democracies, #JugaadBanks, #CorruptionOfScale