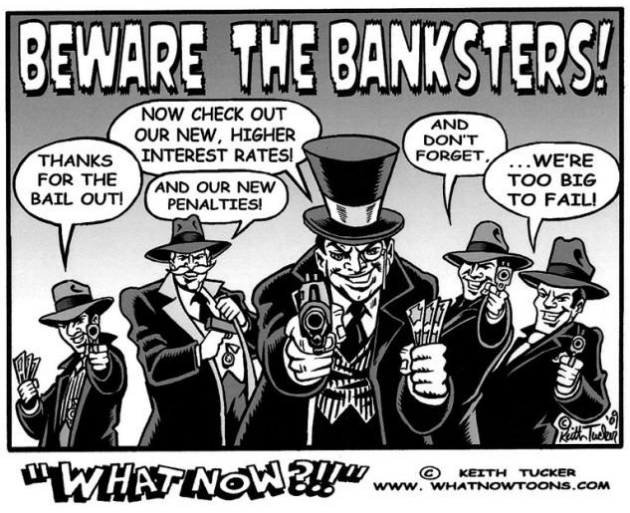 Dear Sir / Madam:
Further to your reply, note that I do not have looted capital or black money to pay as per your selfie rules and wishes only. I do not want to analyze your jargon and policies. I am not able to pay anything that sounds out-of-budget and unreasonable to me, no interests or taxes or ransoms whatsoever will be paid. I have not taken any money for pleasure, personal gains or business – it was simply to pay account dues and close banking forever. Write or call to settle at once – not to threat via your collection goons, mentally harass or economically fool me anymore. I had paid huge interests since last 10+ years without any special benefits, it may be okay as per rules of your types, not for me.
Also find attached an email sent in Jan 2016 on account cancellation, which was not addressed by your commission obsessed agents. Many such mails, calls and requests were deliberately ignored from your end. I cannot take burdens for your casual and purely profiteering approach. Send a reasonable reply with 100% transparency or they just goes to my junk. I have no patience for funny time-pass calls from your agents, I only need written replies from your legally responsible and directly employed staff. I am only getting account statements, fancy rules and calls. Real issue and reason for taking account loan as per your customer care persons suggestion to settle, is totally ignored, as always. Refer earlier messages carefully and reply to the points ONLY before any phone calls for payment.
I cannot tolerate such frauds, economic terror and loot jugaad, I have no currency tree to satisfy your greedy financing ideas for your development profiteering. I am not paying anymore, I am retiring and shifting – no time to review your decorated payment statements either. I had agreed to your offers last year just to settle and close the account. I have spoken, written / emailed many times since last 1 year to close the account and settle. I do not want to crunch your numbers, account statements anymore, just close the account and mention a final amount to settle immediately. I deserve liberation out of this luring and lopsided banking vicious circle.
Regards, XYZ
Refugee Square, Wall City
World maybe be going cashless with Card / UPI / Wallet / Mobile App based fancy banking, you're reversing after experiencing 15 years of mixed results, to your own peace economy, can the state mind its real business? By closing their kitty eyes for cuts, isn't this state sponsored economic terrorism? Real bank name was edited for obvious reasons, it can be added later. The above letter template is open source originally written and shared by one of our contributors, any small victim of modern corporate bankers / financiers can feel free to use it. Do share your views and real life experiences as a common bank, finance, investment, state accounting or insurance consumer.
What Wall Street learned from Mafia & Terrorists? How to reach into penny jars (or donation lockers) of dying hospitals, honest citizens and schools and transform their desperation and civic panic into fat year-end bonuses and the occasional "big lunch" for charming cronies, smart profiteers cum large financial crooks. Unlike Mafia, though, they were smart enough to do their dirt without anyone noticing for a very long time. No harm, to them, means no visible harm, i.e., that what taxpayers, followers, borrowers & depositors didn't know couldn't hurt them. This is logical thinking, to the sociopath – like saying it's not infidelity if your spouse never finds out.

But we did find out, and the scale of betrayals are epic.
Private banking rot (endless greed, consumer fooling, documentation frauds and smart loot) is nonstarter for charming cronies and maniac politicians, civil court attorneys, govt officers, technical profiteers and financial terrorists, we are now Mobified and Appfied bhakts, developing towards self-destruction, chanting bla bla..
———–
Dear Banker / Moderator,
1. Clarify if your mandate is to help maximize the bank's profit or mutually acceptable settlement / actions w.r.t. facts?
2. Bank had decided to write you for rescue instead of accepting truth and its mistakes, this reveals agency practices.
3. I am not a capital market enthusiast or investor, justice and human rights are more important for me.
4. I had never applied or opted for debt unless its critical, for example affordable home loan which also turned to be a harassing nightmare.
5. I made more calls, physical meetings, systematic emails, document submissions compared to bank's random responses, Pandemic BOTs and Mobile Apps Mania.
6. Moreover, the home costing me X lacs+ for which Bank has extended just X lacs loan (and got back its X lacs including PMAY subsidy), flat is still not delivered (even after paying 100% unit cost to builder) and original docs are with Bank. Basically, both Bank and Builder wants all cream + bonuses while pushing 100% risks to the affordable home owner!
Policies like "Deemed to be Authenticated" may possibly make a tight legal case, and help such banks in bulldozing truth and extort with impunity, sorry state of sections & affairs. Anyway, unlike some Banks / FI profiteers, I do not need three reminders, I may try to login and do this ADHAR linking stuff at your risk.
Regards,
A Hopeful Home Owner turned
Possible Home Loan Guinea Pig

———–
Imported system of mafia capitalism has made it difficult, if not impossible, for us to meet our basic needs, whether we have debt or not, whether we pay it back or not. We recognize that it is not easy to fight this system of powerful nexuses, that it is not easy to withdraw consent from a financial world gone mad. Make no mistake: the odds are stacked against us. Laws surrounding debt or loans, collection and banking are notably complex, designed to keep commoners confused and afraid. No legal counseling here; you need social acts of mutual aid. We are not lawyers; you may want to consult one before doing anything that you think might be illegal.
Many banks are converted as Legalised Ponzi Schemes selling death financing portfolio, while its politically targeted workers & SME victims are pushed as feed for Bank's large profiteering capitalists, who in turn fund the deep state in seasonal cycles.. See more Jugaad Rating by Ponzy Rats for TV TRP, Digital OTT CTR, Beneficiary Fans / Followers, Bank Creditors / Depositors, Pega AI Bots, SetTOP Box 69, Looted Capital / Wealth etc. Call or meet instead of sharing all private info on public social walls monitored by many gov & non-gov extortionists or better join SocialNet to share and access more non-profit money mantras.