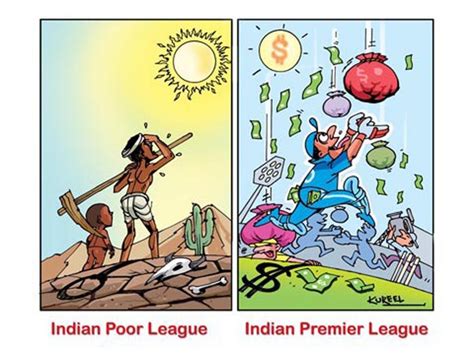 Plausible deniability is a cognitive trait of most populist leaders & hoarders, milking eyes closed. Though as a natural immune response, most animals shut eyes for few moments while confronting any visible shock – and so are polity cats!
Rediscovering data overwhelms a common-man, but this information is now understandable by many and earlier writings on this portal or similar open forums had always indicated such disasters as inevitable – thanks to widespread corruption. करता रहा सो क्यों रहा, अब करी क्यों पछताय बोये पेड बबूल का तो आम कहां से पाय (One reaps what one sows). Do you need a warning to appreciate the nexus between builders, bureaucrats and politicians behind illegal buildings, structures, mining, smart projects and such development boom boom …. the busy looking loot-wing bhakts chanting soft jumlas during good times are just playing gimmickry. Underneath a superficially assured synthesis is a huge ambient anxiety about who we all are in an age of AI manufactured official news + daily TV / Social media soap operas!
Getting carried away with glistering ads, billboards, campaigns, brochures and promises of developers, marketers, bhakt brokers and builders (or the smart guys, call them as you like) – many small investors and commoners are already losing millions along with the housing dreams and life. Our safety compromised by corrupt loot-winger nexuses with thousands of innocent lives lost as collateral in similar collapses every year. Compared to crowded Indian cities, Tokyo is even more congested, but thankfully they do not have many anti-national jugaadu "bhaktoists" and capital hoarding networks capturing the social development causes.
Add to this, end consumers are more and more taken for a ride with many web portals, apps, TV Channels and traditional media streaming the greener sides of big investors, contractors and developers. This industry, like many others, needs bold players who can help common buyers / consumers find right homes instead of creating hype and artificial value appreciations and death boxes in the name of buildings, some scheme structures or apartments.
Worst enemy to the growth of Construction Business in India is the conventional and unethical business model that our so called politically-pampered "Street Dalals" are nurturing while the modern white-collar pros milking, eyes closed. This model is not only spreading bad breadth in civil construction environment, but also promoting more corruption in the entire industry and effects 80% of economic activities. Every other street corner is filled with uneducated, unethical and notorious middle man with no sense of ethics, promoting such death structures in a hurry.
And this is not the first and prominent case, there are many other such disasters, messages and real-facts being ignored by those who want quick bucks – be it home buyers, brokers, policy makers, health care systems, law enforcers, builders or developers. Pre-poll stupidities in general are not crime, but when you give such dangerous electoral shapes for votes it becomes one for sure. The rich and powerful also abuse moments of crisis (natural disasters, economic failures, violence) to force political changes on countries whose citizenry would resist those changes in times of peace and stability. Why did structures and systems collapse in India? Sounds like chit funds and govt systems are subject to market risks, read offer red alerts before entering!
With so much market distortions, the interaction between policies and institutions is a critical aspect, which is ignored by most leaders with vested interest and push the common man to face disasters like this. The truth is, markets are no imperfect, some smart traders' deeds make them so. The confusion created in the process is much lucrative for them to profit and hence they can afford to ignore ethics to preach and build on it. The incentives for selfish wrong-doing in the market exceeds playing ethical ideas for doing good for all. The message is clear," you work for profit at any cost, and WE (means smart players behind the scene) pay you the incentive". We will also do whatever it takes to shield you. Heck with rules, regulations, humanity and ethics!
Housing authorities in many cities are not taking a holistic view of the housing problems and wondering why about other related issues, climate sucking and human losses. Taking advantage of hypes and home dreams, contractors and builders are adopting methods to cheat buyers and even push to death. Property buyers should be on alert – simple, do not look for quick money and ignore the hype and blistering ads. It's all about demand-supply – if you starts rethinking, there is no boom, no hype, no scams, only business-as-usual.
No one has the strength to "take on and defeat" social problems caused by a weak, poisoned, corrupt and "demoralized" country and for the corrupt there is a saying: "कोयला भि हो उजला, जरी पाडी जो सेक मूर्ख होय न उजला, जो काला का खेत" – A coal becomes white when put on fire. A fool or today's corrupt does not shun its foolish corruption terror after any treatment. Celebrate popular #CorruptDiwas branding of श्री भारत भक़्त cum the real anti-national lobbies for strategic collapse of smaller groups, divide and rule. May real god bless the many rapidly multiplying #ChorBhakt mata ranis & ram baba cronies to stop poisoning our god's climate and injecting viruses into newbies!