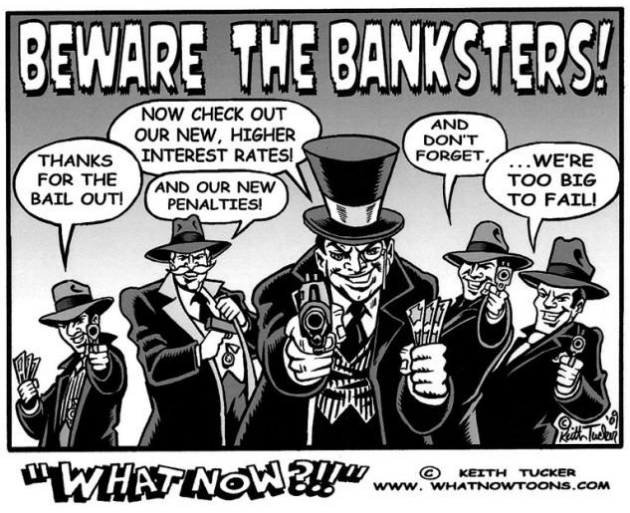 The current ruling elite were roaring during voting jugaad that bad loans at public sector banks had increased to Rs 3 lakh crores. The Non-Performing Assets (NPAs) for the banking system will deteriorate further as the lag effect on asset quality in relation to economic slowdown has not yet peaked. Oh, how sad and how scientifically technical? We thought Bank managers can be lured to pass loans in favor of high ROI ideas and glamorous looters, the likes of whom can never be the real bankrupts but eligible for state sponsored bankruptcy bumpers. Heck with public deposits, our return increases in proportion with Bank NPA! Budget concerns also needed to showcase once in a while, for the record. The NPA (not Nuclear Pirates Agency) game is also profitable for private #SwachhBanks run by versatile money laundering cronies. Popular schemes are often used to soften pricing terms, elongation of repayments, without improving basic social viability of a business or credibility of jugaadu cronies.

A jugaad explanation from the corporate looters is that these are tough times for the economy and given that they are not in a position to repay. The trouble is that this is always untrue, the real powerless ones in stress are ripped-off by the same bank's goons everyday just for a few thousand rupees of loan or recovery commissions. For hardly affected bank officers, it is not always possible to establish that a borrower has siphoned off the money or used it for a purpose other than the one which loan has been taken e.g. spin-off a tech startup or flamboyant pacific holidays or donate to strengthen a two party political bonding system for easy loot swap! When a few dozen blue chip defaulters account for nearly 50% of the bad loans, cronies are on top and proxy lobbyists rule public budgets or civil conversations, real reformers are pushed to sidelines using sam / dam / dand / bhed – only god can help the masses, no human messiah can dare without being tagged as anti-national for safe encounters using paid security mafia!

Primarily because of strategic lapses in the due-diligence carried out by banks before the loans were sanctioned, these rules does not apply to common new loan-seekers or existing technical-defaulters who are slammed with exorbitantly high interest rates, ripped off daily and artistically threatened by credit wolves and loan sharks for their personal recovery profit. In first case, common defaulter pays the commission + forced to compensate bank's losses due to political clients and in later the public bank itself, nothing to lose either way. The bankers feel hurt as the NPA ratio moves up, some number gimmick is essential to justify public deposit loots before letting looters slip into laps of paid media jingoists in style, but the poor ones in audience are there to be harassed in technical, documentation and legal jugaad. What is the real purpose of devising risk management strategies or academic budget pills to handle legal hurdles raised in recovery process?

DUE DILIGENCE & MONITORING AFTER SYSTEMATIC LOOT AND IGNORANCE:
They are now trying to gather and discuss formally some best practices to strengthen the due diligence process, credit appraisal for effective post sanction loan monitoring systems to minimize and mitigate the problems of increasing non-performing assets (NPAs). Third party agencies such as surveyors, engineers, advisors, consultants, financial analysts, and other verification agencies, etc., plays critical role in sharing the loan loot in amicable and legal ways, who also become most eligible to become part of the so-called civil society lobbying group, for economic analysis and shedding crocodile tears for scoring brownie points on camera once in a while (eyeing a voting jugaad?).

POST SANCTION LOAN MONITORING SYSTEMS AFTER CARELESS BANKING
Preferring #AntiNational jugaadu #ChorBhakts, instead of giving loans to deserving firms, persons and ideas, they are now in a hurry in identifying and dealing with stressed assets at an early stage to ensure that the level of NPAs in the system will go down. The thieves who got loans can either be caught or we say to depositors – "sorry they escaped to London".

NPA RISK MANAGEMENT RECOVERY PROCESS AFTER AGGRESSIVE LOAN GIVING
A swift recovery is the need of the hour considering the rising risks faced by the banking sector owing to decline in the asset quality. Examining the legal process and best practices for recovery based on feedback from its own clone of participants, responsible for extending loans for apparently unknown or murky socialization of losses (though they hate socialists in private) like some fixed sporting events.