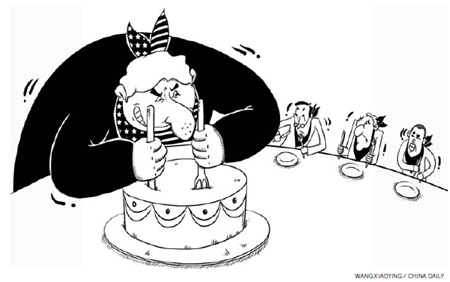 Unlike trapped Wikileaks, the cobra has found its resting heaven, shoot and hide? State Bank of India (SBI), Life Insurance Corp. of India (LIC), Bank of Baroda (BoB) and Punjab National Bank (PNB) are among more than a dozen state-run banks and financial institutions that have been accused of money laundering by online magazine Cobrapost in its latest expose. The allegations have prompted the government and the regulators to direct these institutions to investigate the matter and initiate action against errant employees.
It has also accused private sector banks and financial institutions, including Yes Bank Ltd, Reliance Capital Ltd, Birla Sun Life Insurance and Tata AIA, Life Insurance Co. Ltd, and some politicians of indulging in money laundering.
From aiding customers to invest unaccounted money in insurance policies to advising them on ways to avoid coming under the income-tax scanner including quoting wrong permanent account numbers (PAN) and splitting the money involved into a number of small transactions below the reporting threshold, officials of these 23 banks and insurance firms have been caught on tape violating the so-called KYC (know-your_customer) norms put in place to prevent tax evasion and also various laws under the Prevention of Money Laundering Act and the Income-Tax Act, it said.
Financial services secretary Rajiv Takru has directed the banks to probe the allegations and suspend errant employees. "The inquiry must be initiated and completed expeditiously," he said. The finance ministry has also sought an action-taken report from the banks.
The Insurance Regulatory and Development Authority (Irda) has also asked companies named in the expose to file a report on the allegations. "The matter is under examination and appropriate action will be taken at the earliest," it said.
Other banks named on Monday include Canara Bank, Oriental Bank of Commerce, Indian Bank, Indian Overseas Bank, Dena Bank, Allahabad Bank, Corporation Bank, IDBI Bank Ltd, Central Bank of India, Dhanlaxmi Bank Ltd, Development Credit Bank Ltd (DCB) and Federal Bank.
It had alleged in March that ICICI Bank Ltd, Axis Bank Ltd and HDFC Bank Ltd were involved in money laundering. Subsequently, the central bank and other government agencies initiated investigations to probe the allegations.
The Reserve Bank of India's (RBI) investigation revealed certain lapses on the part of these banks pertaining to KYC guidelines and also raised some systemic issues that needed to be addressed, Takru said last month.
RBI governor said that the central bank will be issuing showcause notices against the banks. "Number of specific transgressions have come into light. We have talked to those banks, told the CEOs about the deficiencies, forensic auditors have done their audit… So thematic studies are complete. Now we will be issuing them showcause notices." he had said.
It has released transcripts of conversations involving executives at banks and finance companies where they are shown to be all-too-eager to gain business, even at the cost of violating the country's laws. Mint hasn't seen the original recordings and cannot vouch for their authenticity. Anniruddha Bahal, founder and editor-in-chief of Cobrapost, said, "This clearly shows that money laundering is not confined to private banks and the earlier expose was not an aberration," he said. Ref: livemint.com
Experts could say — look, economic theories seem very cut and dried on paper, but for a policy maker, like a central banker, the world is complex. There are always a million special factors that disturb the neat logic of whatever theory you're using. The fixation on inflation, for example, meaning consumer price inflation of one sort or another, is surely part of the reason that asset bubbles have been allowed to develop, including before the financial crisis.
A perfect way of inflation targeting? But Bank of England governor now says about the current inflation that we've got to blame the Russians and greedy businessmen, and that sort of thing. Inflation has increased and the central bankers strangely don't accept that it's their fault. And they might have a case, too, at least up to a point. I think I'm probably in sympathy with what you were saying. I think, setting aside COVID or the war in Ukraine, in normal circumstances, at least, there has been an excess of caution, based on fear of rising inflation, on the basis that it will quickly get its way into expectations, and once it does that, it'll be very hard to control it again.
But in telling them the inflation target is everything, that that's what you ought to worry about — well, that's actually an instruction not to worry about asset bubbles or currency bubbles or financial crisis. And of course, if you instruct the central bank not to worry about these other things, you'll increase the danger that things will go wrong.