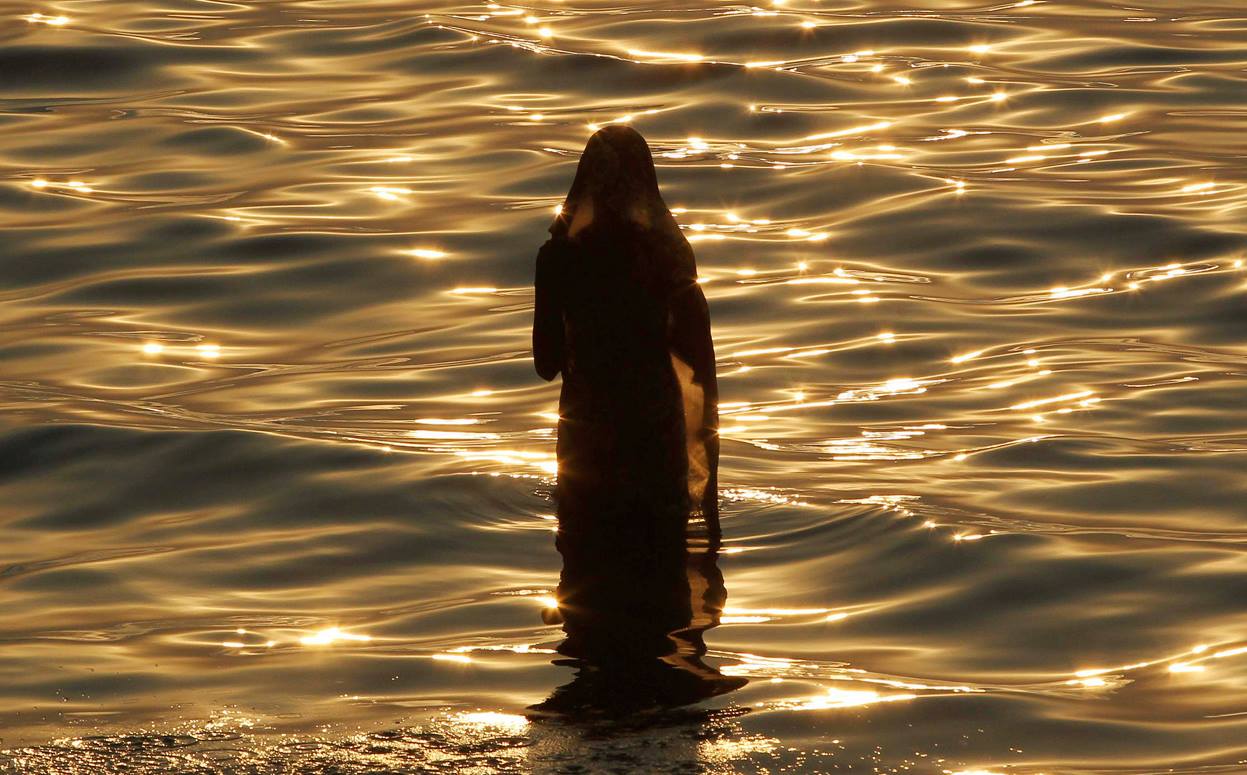 Descending from the matted locks of Lord Shiva, and enthroned on her Makar Vahan, Ma Ganga, the lifeline of our subcontinent journeys a stretch of 1569 miles providing vitality and succor to millions and millions down the ages.
She, whose beauty is immediate and everlasting, began her earthly sojourn to cleanse and liberate the souls of the sons of King Sagar, following the hard penance of Prince Bhagirath, as stated in the Bhagavat Puran. Her ancient and holy waters have been witness to the dynamic coming together of races and cultures, whose flow continues unabated in colourful hues. Yet, we, her beneficiaries have failed to reciprocate her kindness and generosity, mindlessly polluting her waters spelling our own doom in the process.
It is time then that we not only express our concern as jumlas but act selfless, as is the need of the hour. Let us take a unanimous pledge to purify our mother in gratitude of being cleansed. Forest / rivers are everything: indigenous tribes in India must battle despite all odds to save the few remaining natural habitats from development bhaktoists, Adani rapists and its allied cronies.
Porte and his neighbours in the village of Ghatbarra are currently fighting a rearguard action against the mining giant Adani to protect their ancestral homelands and one of the sub-continent's richest and most diverse regions. If the coal mining comes they lose everything.
Despite at one time being declared offlimits to mining, a new government in 2011 granted mining permission for the first coal blocks in Hasdeo Arand. By 2013 the Parsa East and Kante Basan open cast mine operated by Adani – and which adjoins Porte's village – was a reality. It currently produces 15m tons of coal per annum.
Now more open cast mines have been approved by the government of India. An estimated 80% of the entire forest area – and 30 villages – may be lost. NCERT / CBSE / ICSE Syllabus Suggestion: Why these open cast mining rapists / cloned looters of climate and indigenous local tribes and their habitats are roaming scot-free since many decades? Source