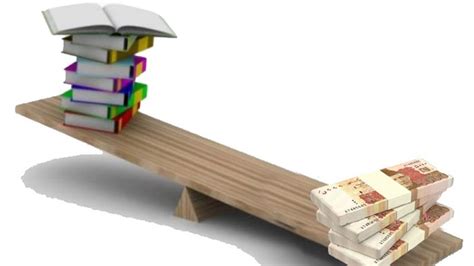 Jan 8, 2015: India's education system is mired in corruption and a high rate of teacher absenteeism in the country is a key factor for it according to many studies, and moreover gaining knowledge is last priority for students, parents, teachers and administrators. 25% teacher absenteeism in India is among the highest in the world, second only after Uganda that has a higher rate. The global average of teacher absenteeism is about 20%.
It is just becoming a deliberately manufactured earning system for profit of private companies doing business of entrance tests and other jugaad – cronies in education institutes earn thousands of crores, degree certificates are always on rent or sale like any other commodity for snatching lucrative jobs, private or public. Teacher absenteeism does not just affect quality of education; it is also a huge drain on resources resulting in the wastage of education funds of Indian citizens. Politics in teacher appointments and transfers is a major reason for teacher absenteeism.
Many studies identified the absence of well established criteria for teacher recruitment, a uniform policy on promotion, remuneration and deployment as some of the main reasons identified for teacher absenteeism. In Bihar, two of every five teachers were reported absent the figure in UP was reported to be one-third of the total teachers, most other states are not great either. Though in some states like Kerala and West Bengal the figure was reported lower.
Teachers also believe highly in lucrative private tutoring practice. It does not complement any learning at all and leads to corruption and injection of a culture of graft into childhood and future of the nation itself! The practice of ghost teachers and involvement of teachers in mismanagement of schools were other gray areas identified in the Indian education system. For example, out of 5000+ schools in Delhi, most charge more than IITs for nursery admissions while enjoying public funded properties and donations.
Another indictment of the sorry state of Indian education was the view held by students that cheating in examinations is their traditional right. In Indian universities cheating is now well-established, no wonder the gaining . The fees for manipulating entrance tests ranges between 3000 to few million rupees for popular programmes such as computer science, medicine and engineering.
Bribe giving parents are even more corrupt who are brainwashed to not think what is so special about a hyped and branded education shop, app or website that has an administration and profiteering openly promoting values that would severely harm future social fabric of whole communities and mutate our liberal culture of acquiring knowledge altogether. A school (online or offline) that accepts outrageous donations is a worse place for human minds to attain its fullest potential through value based real learning. Schools are over-rated by stupid parents (lured by smart Public Relation acts) thinking of getting into one school vs another as a big deal.
Decades of public education exploitation and ignorance will soon be cementing a much more dangerous crony and mobile app centered digital profiteering variant, pushing future kids as glorified AI slaves of private imperial brands. Next time someone asks for a bribe or donation simply send your kid to another school or invite more turbulent and immoral times for the very next generations you are ready to compromise, chanting chalta hai!