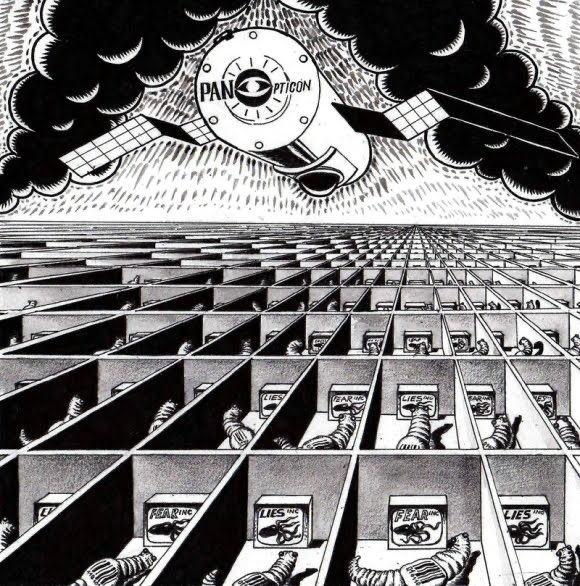 Copying success of creeping big giants like Microsoft, Google, Amazon etc.. telecom monopolies are strategically forming via so-called Merger & Acquisitions – A boom for easy privacy trade hyping FAANG's AI Big Data? Lesser the number of telecom cats and digital players, its easier for the Govt to manage privacy data abuse with outstanding stealth. Consumers not being deliberately pushed to the mercy of telecom oligarchies subservient to malicious political intents? Reread some Chapters / Seminars on Strategic Management sermons and Business Case Studies assertively served by top MBA institutes and business finance courses over the last few decades, bear the breed of smart but horrific executives now!
It is not unusual for the smart gangs to manufacture network problems and outages for achieving the desired goals and extorting more money by increasing data price from end consumers plus diversify into allied data trade (extra bonus) especially in times of health distress & upcoming disasters. Many public enterprises are privatized (so-called PPP) to benefit election funding capitalists and smaller competitors already strategically buried earlier with help of Govt agents / ministers. If tax payer's assets like BSNL or MTNL benefits or loses (highly unlikely given ruling cronies) due to telecom booms or crisis instead of private profiteers Jio or Airtel, some good prospects…
Telecom Utility Traders as AADHAR of spreading panopticon tentacles fueling surveillance dashboard apps:
Telecom industry is one of the most profitable and rapidly developing industries in the world though it is just a basic public utility like Government, Electricity, Media, Railways, Judiciary, Bureaucracy, Airports, Roads, Ports, Housing, Water etc.. Telecom industry trades with various forms of communication mediums, for example mobile phones, fixed line phones, Internet & broadband services as well as third party apps / tools. The telecom companies have opted for Mergers and Acquisitions (M&A) as a strategic tool to enhance company's monopolistic / imperialistic performances. Private FDI have also boosted the growth of forceful mergers and hostile acquisitions.
Telecom service cats adopted Merger and Acquisitions as it helped in cutting their expenses, achieve greater market share and market goals along with economies of scale. In addition, it helps in building of infrastructure in more convenient way, offers extensive networking advantages. Builds Brand Value and bigger client base, and more such while-collar jargon.
In Europe, some merger and acquisition claims to showcase growth in telecom sector?
· In France, Orange's bid for Spanish broadband provider Jazztel has been held up by regulators, while the UK BT Group is adding mobile to its range of products after agreeing in February 2015 to pay about USD 19.0 billion to Deutsche Telekom and Orange to buy their wireless carrier EE.
· Swedish network equipment provider Ericsson has completed its acquisition of UK media services provider Red Bee Media, following approval of the deal from the UK Competition Commission on 27 March 2016 and establishing UK as a "major global media hub" for Ericsson.
· In the Nordic region, Sweden's TeliaSonera received approval in February 2015 to buy Norway's Tele2, and is awaiting the nod to merge its Danish business with Norway's Telenor.
· Spanish media group Prisa has accepted incumbent operator Telefonica's Euro 725.0 million bid for its 56.0% stake in pay TV platform Canal+'s holding company Distribuidora de Televisión Digital (DTS)
· The number of The UK mobile telecommunications providers is shrinking with purchase of Telefonica's 02 divisions by Hong Kong's Hutchison Whampoa on March 24, 2015, reducing the number of wireless networks to three from four.
In Asian Countries such as India, M&A's have increased to a considerable level from mid 1990s, thanks to great Gujju-type visionaries. The first deal happened in 1998 between Max Group of Delhi and Hutchison Group of Hong Kong. The well-known mergers and acquisitions in the telecom sectors include:
· Acquisition of Command Cellular Services by Hutchison from Usha Martin on July27, 2000.
· Acquisition of stakes in Idea cellular by Aditya Birla group from the Tata group on June 20, 2006, merger of Aircel Ltd. with G T L Infrastructure Ltd on Jan 15, 2010.
· Acquisition of Hutch services in India by Vodafone on 11 Feb'2007.
· Bharti Airtel announced acquisition of Warid Telecom after getting approval from Uganda's Telecommunications Regulator in 2013 enabling company to strengthen its footprint in African region, and acquired Loop Mobile on November16, 2014, a deal that made the telecom the major top operator.
. June 2021: Many daringly corrupt Telecom G operators stops outgoing SMS for small consumers. This is simply to monopolize social media and force enslaved use of messaging apps, to further feed data mining operations of whatapp, meta book, FAANG & its allied brands. Exclusive smart selling SMS to big unicorns, started from Clickatell and many small operators.
. Not much Telecom news items in media does not mean situation got better, just the stake holders got smarter in hiding corruption and real facts from public, selling digital hypes.
. Sample Mobile ID of AI Subject Slave for inversion of reality: Big Data IPv6 indi:fool:4e20:bad:left:9eff:desi:4cat telecom model v5G. If smart surveillance violates expectation of reasonable privacy, its just for Pegasus of Panopticon Capitol!
Mobile panopticon accelerates as "Tap to Pay" blatantly forcing finance digits on western retailers & consumers.. Dig deeper, and you'll be surprised finding many such sweet spectrum deals & license swapping games in recent past and more awaits depending on colonial SWOT analysis & public treasury capitalists appetite promoting some great development / security services.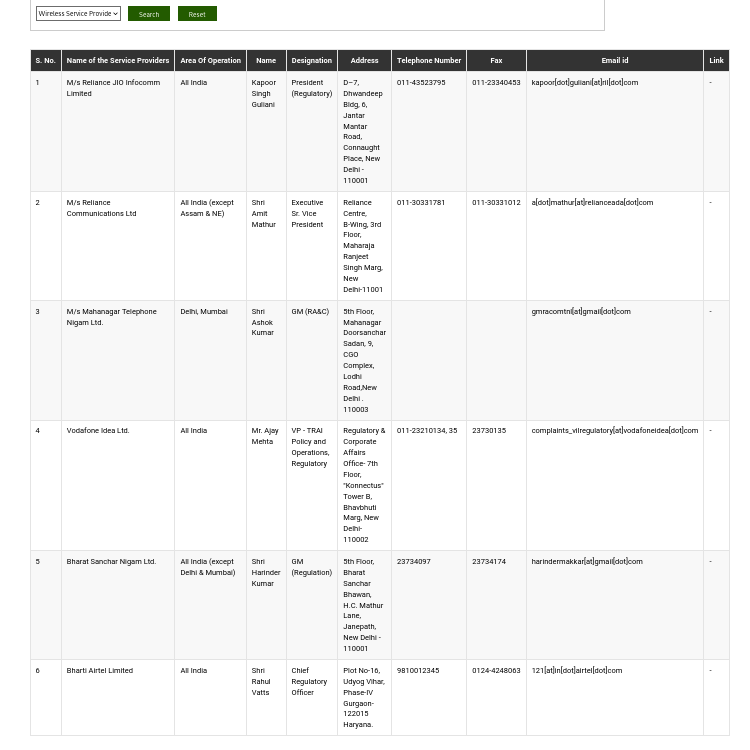 (Published Live on TRAI Website as on 26/07/2022.)