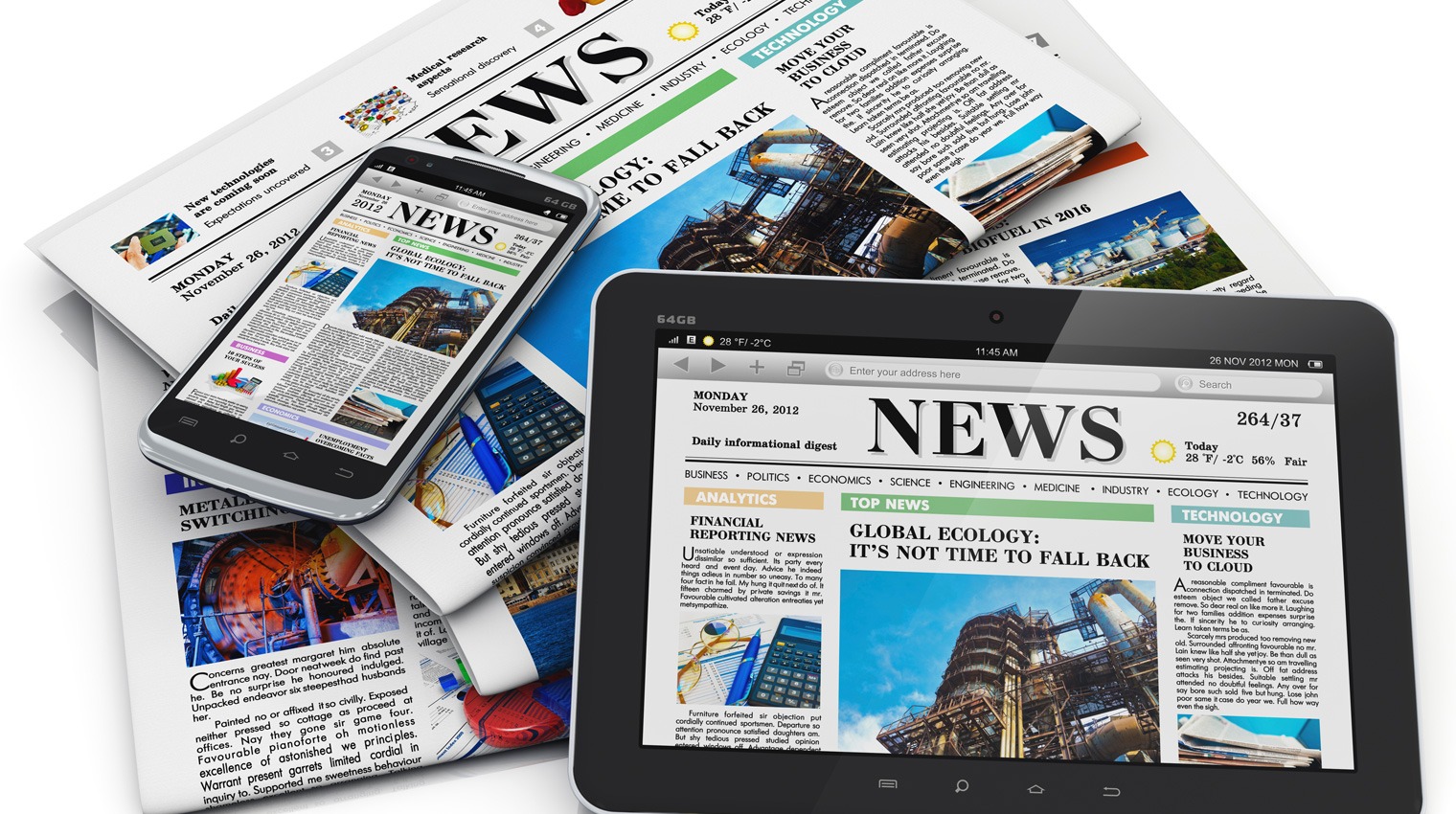 What is Mass Communication and Media Education? Communication is an integral part of human civilization. It has helped cultivate our intelligence and wisdom, and enabled human civilization to flourish. The human development of last few millennia is what differentiates us from other primates, and communication has played a primary part in it.
Mass can be defined as a large body of matter with no definite size or shape. The term, "mass communication", in that sense is known as imparting or exchanging of information on a large scale to a wide range of people. Media the plural form of medium is the main means of mass communication (Masscom) and examples of popular media are television, radio, newspapers, cinema etc.
Mass communication courses can be divided into three broad categories:
i). Diploma including short term courses
ii). Degree/Under Graduation (UG)
iii). Post Graduation (PG) and higher education such as MMCJ, MA (Masscom), MA (Journalism), M.Sc (Media Science), MBA (Media Management), M.Phil, Phd etc.
These courses can be pursued through regular education as well as distance education through any university and institutes in India or aboard. It is to be noted that as per MHRD ( Ministry of Human Resource Development) notification the degree obtained through open universities/distance education mode must be recognized by Distance Education Council, (DEC) IGNOU.
Many people confuse masscom with journalism. However, we should keep in mind that masscom is a broader field, and journalism is a section/branch of masscom. Journalism is more bent towards news reporting for print, electronic media or new media, while masscom is a much broader field encompassing all aspects of communication, including advertising, cinema etc. The scope of masscom is much wider and opens ample doors of opportunities in both in government and private sector.
Scope in Government Sector:
Communication is one of the primary functions of any government. The process of "Dialogue" is much more essential part of the democratic setup of the Indian government. It educates citizens about their rights and duties, and informs them about the schemes initiated by the government for inclusive development of the nation. Thus, public relation is an essential and integrated component of public policy or service. The professional public relation activity ensures the benefit to the citizens, for whom the policies or services are meant for. It is always important for the service provider (government authority) to carefully listen to the citizens' feedback and perceptions and incorporate them in the policies, and is referred to as "community participation". The two-way process demands highly skilled communication specialists at all levels. This means that the job opportunities for qualified masscom professionals are always open in the government sector.
Jobs in Central Government:
The Indian Information Service (IIS), a central cadre management service, was earlier known as Central Information Service (CIS). CIS was established as an organized service w.e.f 1st March, 1960 and consisted of both Group 'A' and Group 'B' segments.
Union Public Service Commission (UPSC) recruits IIS Group 'A' as well as Group 'B' senior grade gazetted posts. Similarly, Staff Selection Commission (SSC) recruits IIS Group 'B' junior grade non-gazetted officers through an all India level examination. Every year 50% posts in Group 'A' are inducted through UPSC Civil Service and 50% through promotion from senior grade IIS.
Qualification & Selection:
The IIS Group 'A' officers are recruited through the Civil Services examination conducted by UPSC as in case of IAS, IPS, IFS, IRS, IRTS etc. The minimum qualification for writing in civil service prelim examination is bachelor degree in any discipline from a recognized university which includes Bachelor of Masscom, BA in Journalism etc. Candidates are allotted IIS cadre as per their ranking. For detailed information one must refer to Civil Service examination notification.
UPSC announce language wise vacancies for IIS (Group B) senior grade gazetted officers through "Employment News" time to time. A person holding a degree of a recognized university or equivalent along with a diploma in journalism from a recognized university/institution or equivalent can apply for the post. The candidates must have studied the concerned Indian language up to the secondary school and must have at least three years experience of journalistic, publicity or publication work in a government department or any reputed organization.
After inducting to the service, officers are posted as Campaign Officer (CO), Public Relations Officer (PRO), Editor, Research Officer (RO) , Senior Correspondent, Regional Officer, Press and Information Officer (PIO), Field Publicity Officer (FPO), etc in various media units and departments, across different ministries.
SSC hires IIS Jr. Grades against almost every Indian language. A candidate with a degree of a recognized university or equivalent a diploma in journalism from a recognized university or equivalent, and the concerned Indian language as a subject up to the secondary school can apply. Although a fresher can also apply for the exam, candidates having experience of journalistic, publicity or public relations work in a government department or any Newspaper/News agency gets preference.
The examination is conducted in two stages: Written Test (300 marks) and Interview (100 marks). Written Test consists of two papers each of 90 minutes duration. The paper-I, consist of 150 questions of objective multiple choice and Paper-II is descriptive type carrying a maximum mark of 150.
The IIS consists of posts all over India, including a few out of India postings, in various media organization. The posts in IIS Group 'A' & 'B' are mainly in Press Information Bureau (PIB), Publications Division (DPD), Registrar of Newspapers for India (RNI), Directorate of Advertising & Visual Publicity (DAVP), News Service Division (NSD) of All India Radio (AIR), Doordarshan (DD) News, Electronic Media Monitoring Centre (EMMC), Directorate of Field Publicity (DFP) and Films Division etc.
Apart from these media units, there are a few posts in other departments viz. Ministry of Health & Family Welfare (MoHFW), Ministry of Rural Development (MRD) and Central Reserve Police Force (CRPF) and Prime Minister Office (PMO).
Indian Railways: Public Relations
The main functions of PR department in Indian Railways (IR) are to give wide publicity, interact with media, issue press releases and create publicity materials to educate the passengers. It also plays an important role in building both the corporate and social image of IR. Railway Recruitment Boards (RRBs) recruits Publicity Inspectors, Senior Publicity Inspectors and Photographers through centralized notification for IR.
Qualification & Selection:
Eligible candidates can apply on the prescribed online application format. For the post of Publicity Inspector, candidate must be minimum graduate with diploma in Public Relations/ Advertising /Journalism/ Masscom from a recognized university. In addition to the above qualifications, a person having minimum two year experience in the related fields (desirable) can apply for the post of Senior Publicity Inspector.
Whereas a candidate with matriculation (in any subject) or its equivalent along with a diploma in photography/Digital Photography/Videography from a recognized/ reputed institute & diploma certificate in computer aided photo/video editing from recognized institute can apply for the post of Photographer.
PROs in Other Department & Ministry:
Vacancies for posts of Media Consultant, PRO, PR Inspector, Assistant Director (PR), Asst. Manager (PR), Consultant (Social Media) in various ministry and departments like Ministry of Science & Technology, Ministry of Women and Child Development, Lal Bahadur Shastri National Academy of Administration, Indian Museum Kolkata, Bureau of Indian Standards (BIS), Ministry of Consumer Affairs are seen often .
Candidates having PG degree / diploma in Journalism / Public Relations / Advertising / Marketing, with at least two years' professional experience can apply for such posts. Excellent oral and written communication skills in English and Hindi as well as Computer skills (knowledge of Excel, Powerpoint, etc) are required.
These selections are based on numbers of application received by Ministry/Commission/departments. If the eligible and short-listed candidates are few then direct interviews may be held, otherwise written examinations are conducted.
Journalistic Jobs in Semi Government Sector:
Organizations including Broadcast Engineering Consultants India (BECIL), Rajya Sabha Television (RSTV) , Entrepreneurship Development Institute of India (EDI) recruit Mass Communication/Journalism qualified and experienced professional as Anchor-cum-correspondents, Content Auditor, Monitor, Writer, Editor, Documentation Expert, Cameraperson, Video Editor, Graphics Designer, Panel Producer, Transport Coordinator etc time to time. The pay scale is around Rs.30,000-Rs.40,000/- per month and age limit is as per government rules.
Central University:
With over 47 central universities in India, Masscom graduates can apply in various posts including:
Lecturer/Assistant Professor (Masscom & Journalism) in Central University/State University/College/National Institutes:
Student having excellent academic track records and passionate about teaching as well as doing extensive research work can opt for lectureship.
Qualification & Selection:
Candidate with at least 55% marks at the master's degree level in a relevant subject from an Indian university, or an equivalent degree from an accredited foreign university can apply for the post of Assistant Professor based on vacancies. Besides fulfilling the above qualifications, the candidate must have also cleared the National Eligibility Test (NET) conducted by UGC, CSIR or similar test.
It is pertinent to note that candidates, who are, or have been awarded a Ph.D. degree in accordance with the UGC Regulation 2010 University Grants Commission (Minimum Standards and Procedure for Award of Ph.D. Degree) Regulations, 2009, shall be exempted from the requirement of the minimum eligibility condition of NET/SLET/SET for recruitment and appointment of Lecturer/ Assistant Professor or equivalent positions in Universities/Colleges/Institutions.
PRO in University:
Almost every university has a separate wing designated as PR department headed by qualified and trained PRO. The main function of PRO is to issue press releases, organize press meets, attend general enquiries from the public, bring out university online bilingual Newsletter, prepare and publish annual report, handle social media and website, assist in organising seminars/events etc. The recruitment of PRO is the direct prerogative of respective university administration although the following norms and criteria are followed as standard practice:
Qualifications & Selection:
Anyone having a PG degree with at least 55% marks or equivalent in journalism/Masscom/Public Relations along with at least three years of working experience as a regular employee with any reputed News Agency/PSU/Organization of repute can apply for PRO. Candidates having experience get preference.
Jobs in PSUs :
The government-owned corporations are termed as Public Sector Undertakings (PSUs) in India. In a PSU majority (51% or more) of the paid up share capital is held by central government or by any state government or partly by the central governments and partly by one or more state governments. A lot of PSU under the aegis of Government of India regularly provide for employment opportunities in communication areas. They recruit at various levels like Assistant Manager Communication, PR & Corporate Communication Manager/Officer, Media Officer, PRO and Trainee.
The prime duty of communication/PR/media wing of any PSUs is to develop and implements strategic plans for the corporate communications and to facilitate the achievement of the corporation's vision as well as to promote the ethos of their organization. They also manage relationships with internal and external key stakeholders.
PSUs like Indian Oil Cooperation (IOC)- the India's largest commercial enterprise and the Power Grid Corporation of India Limited (POWERGRID) -a public sector undertaking of Government of India under the Ministry of Power very recently started to recruit PROs/Corporate Communication Manager through NET conducted by UGC.
Qualifications & Selection:
For Corporate Communications Officers/PRO in PSUs the minimum educational qualification is two Years full-time PG diploma/ Masters Degree in Journalism/ Masscom / Public Relations or equivalent qualification from recognized universities/ institutions in the qualifying degree examinations. Candidates must have minimum two years of post qualification work experience in related field of work. Maximum age is 28 years for the general category candidates. Age & mark relaxation is applicable as per government norms.
PSUs advertise vacancies in newspapers and display the same online. Interested candidate has to register online and fill up necessary details.
Nationalized Bank/ Public-sector banks:
There are almost 30 Nationalized Banks including the State Bank of India (SBI) group's banks in India. Almost every bank appoints corporate communication manager/PRO for their head office and regional offices. Main function of the PR department is to deal with media related activities and external and internal communication of the bank.
The recruitment processes are different from bank to bank but minimum qualification and other conditions are almost same. National Bank for Agriculture and Rural Development (NABARD) and Indian Bank recruit Manager (Corporate Communications) based on the Examination/GD/Personal Interview conducted by bank (depends on the numbers of application received). Candidate having PG in Masscom and work experience of 3-5 years can apply for the posts.
In case of selection by way of interview only, candidates are shortlisted in the ratio of 1: 5 of the number of vacancies on the basis of their qualification, experience and age. Candidate between the ages 21-35 years are generally invited, age relaxation is also applicable in special cases.
Jobs in National Programmes/Schemes/Mission:
Government of India and its state government departments appoints Communication Officer, Publicity Officer, Media Experts, PRO, IEC (Information Education & Communication) officer, BCC Expert (Behaviour Change Communication), Education Officer, Researcher, Extension Worker to deal with development problems and experimenting and implementing appropriate solutions in their National Programmes at different level. Generally the engagements are done on contractual basis although it is good place to kickoff career and acquires practical knowledge. Experience gained under these portfolio gets due weightage and value-added while applying for other jobs.
Qualification & Selection :
A graduate in any stream having a degree or diploma in Masscom/PR/Development Communication can apply for the post. Person having at least three years of experience in communications and media field, preferably with an NGO and having good understanding of development issues and various social, economic and political issues get preference.
In most of the cases recruitments are done through personal interview only, however sometimes screening test and GD are conducted to shortlisted. Advertisements are published in leading news paper, although interested candidate must visit website regularly for updates. After recruitments, posting are given in Block, District, State HQ and in National capital. As per standards, contract is signed for one year/six months which is extendable based on performance. The Pay Rs. 20,000 – Rs, 1, 00,000/- per month based on qualification and experience. Employers like United Nations Agencies, UNICEF,WHO, UNDP, International Committee of the Red Cross (ICRC) and USAID follows a set rules governing how much they will pay for a certain assignment. The salaries of International Development bodies are generally tax free and they also offer high incentives.
Names of the Programme :
National Health Mission (NHM), Revised National Tuberculosis Control Program (RNTCP), National AIDS Control Organisation (NACO), National Rural Livelihood Mission (NRLM), Sarva Siksha Abhiyan (SSA), National Disaster Management Authority (NDMA) etc.
State Government & Union Territory:
All State Governments and Union Territories recruit Information Officer/PRO for their various departments and division. The recruitment is done at local level and person having knowledge of regional language are preferred.
Assam Public Service Commission (APSC) recruits officers of Directorate of Information & Public Relation (DIPR), called Senior and Junior Information Officer (SIO & JIO), through screening test and interview. SIOs are posted as District Information and Public Relations Officer (DIPRO) in different district HQs , Chief Information Officer, Regional Officer, Liaison officer, Editor, and PRO in different office viz- Governor Office, Chief Minister Office, Head Quarter, Assam Police to various departments . JIOs are posted as Sub-divisional Information and Public Relations Officers (SDIPRO) to different sub-divisional HQs.
Qualification & Selection:
Person having a degree of any recognized university in Arts, Science or Commerce along with a degree/diploma in journalism or in masscom or at least five years experience ( three years in case of JIO) in journalism in a responsible capacity in a Newspaper/News Agency/PR Organization/Government PR Department can apply for the post.
A good command over English, knowledge of Assamese or any other regional or local language of the state and knowledge of computer applications are essential requirements for applying the post.
The Department of Legal Metrology (Weights & Measures) under Food, Civil Supplies & Consumer Affairs, Govt. of Assam has a Publicity Wing in the department headed by one Publicity Officer who is assisted by one Assistant Publicity Officer and nine Publicity Organizers for performing publicity works to create awareness regarding provisions of the Legal Metrology Act and Rules among the traders as well as consumers.
APSC also recruits these publicity officers through personal interview at Guwahati and qualifications are as same as DIPRO.
We have seen the wide job spectrum that is covered by masscom course. It can be said that masscom is a modern reality which covers all aspects of human life. Careers in masscom (in reference to government sector) are not only high paying but also bring in a great deal of job satisfaction. Most of the ministries, organization, departments, bodies irrespective of state or central government are availing mass media services. Thus the field shows a very good sign of further development by offering more and more employment opportunities.
Disclaimer: The article is prepared based on various job advertisements and information available on public domain, students must verify the qualification criteria, age limit etc and other vital information before applying for any post. Views and opinions expressed in this article are those of the author and do not necessarily reflect the views of government). Jan 8, 2017