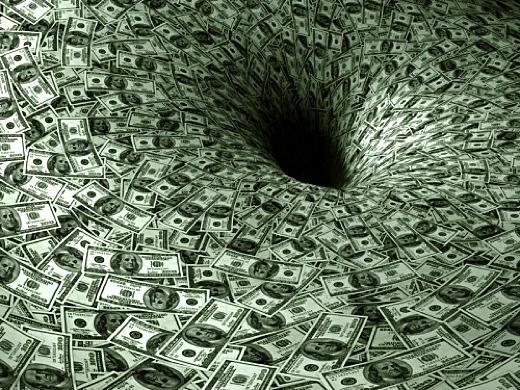 Scammers around the globe have begun to create and set up fraudulent websites, e-commerce platforms, fake social media accounts, mobile app sermons, cheap digital launch offers and fake emails claiming to sell and deliver many bizarre COVID-19 rescue packs. In some cases, they use the names of known companies involved in the production and distribution of these items taking full advantage of pandemic confusions and human sufferings.
As the world goes ever more digital, quite a few businesses & celebrities are hiring a veritable chorus of anubhavi touts to sing their non-existent praises and lure in customers, viewers, voters, followers or supporters. To fight the growing trend of cyber crimes that includes email hacking, misuse of email IDs, hacking of social networking sites, Facebook crimes, Twitter abuses, stealing of online banking passwords, click frauds, Whatsapp propaganda, digital MLM, SMS frauds etc, below are some tips to put a check on rising incidents of cyber crimes. Many consumer goods and other brands are generating thousands of star reviews, fake Facebook likes, bulk Twitter followers for products and services offered in marketplace.
You should not open email attachments from an unknown, suspicious or untrustworthy source. If not familiar with the sender, opening, downloading and executing any files should be avoided. Email attachments containing such files might leak important data and even corrupt your computer, mobile, TV or tablet. Avoid fancy apps on your gadgets, but if you must install them, use genuine anti-virus and genuine operating systems and back up files frequently.
Vigilance is the best defense against phishing. Phishing and mobile spying are scams that attempt to acquire confidential information such as credit card numbers, personal identity data and passwords via malicious native mobile apps or by sending out emails that look like as if they have come from real companies or trusted individuals.
If you happen to receive an email announcing that your account will be closed and that you need to confirm an order or you need to verify you billing information, do not reply to the email or click the links provided until the source is ascertained. If you want to find out whether the email is legitimate, you can contact the company or individual directly by a phone call or by writing to them.
You should keep your broadband modem or router secured and closed. Change original password of modems, routers and Internet connection. Passwords are to be tactfully set and should be updated at certain interval of time. Ideally, passwords must be alpha-numeric i.e should contain alphabets, numbers and symbols. They should be 8 to 12 digit long and must not contain any personal information like date of birth, name etc.
People using ATMs, Mobile Pay Apps and credit cards should always activate SMS alert facility and get their cards swiped in front of their eyes and do not store pin numbers on cards, wallet or mobile phones besides keeping a regular check on statements. The users are requested to use virtual keyboards for banking and entering passwords and must not feed their pin numbers in their mobile phones.
As governments targets quick development, private bhakts bombard tech innovation in bazzaru get rich schemes – glorified forms of money spinning MLM fool tools to snatch economic freedom from commoners to the mercy of cheat-fund bazars. Unfortunately, the jobless masses are bowing before big brands selling or reselling fraud, and tag development branding. With a dangerously growing "bhaktoist culture" that puts profit above all other interests, ready to welcome more online frauds, pension fund frauds, financial advice frauds, derivatives love affair, tech frauds, health-care frauds, insurance frauds, npa loots, housing scandals, etc… out of deliberately imported risk bartering systems from pure right-winger daddies / uncles.. what's more!
How do you become an uncommon celebrity without strategically hyped recipes? Mild "Jumla" and "Alternative Truth" are now mainstream, possibly already taught in business schools to right kind of filtered students. Getting sick of white collar industry criminals rarely getting slaps on the wrist for behavior bordering on criminal neglect.. you have great comedy brands proudly promoting some quick-growth bullshits just like those 24/7 call centers and other hallucinated agents, laughing away unethical and unscrupulous behavior to rescue its own breed of bhakts from apparently bad times of future given the development hysteria and fund collections.
Rosy advertisements contain indication offers to attract as many pigs for economies of scale! For more details on risk factors, terms, conditions, coverages and exclusions, you must read the brochures carefully like a manipulative mafia lawyer before concluding a sale or job. In other words, they can do anything to fool you constitutionally, just like voting the lovely ruling wolfs, its your responsibility to not get fooled and be the bait. The estate leaders, authorities, regulators, painted bhakts of all colors, etc.. are just there to relax and watch their breeds flourish until some mad idealists go overboard to complain or revolt.