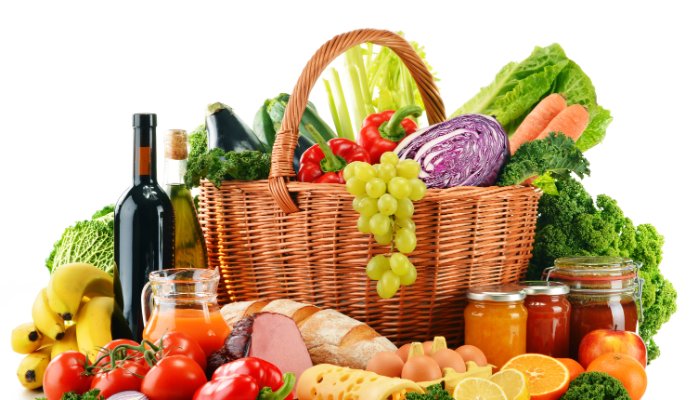 Farmers in India are making the most of internet these days to trade their agricultural shops. Previously, farmers had no alternative but to wait for suppliers to show interest and purchase their goods or go to a nearby market to sell them at whatever price they would be able to fetch but as e-commerce booms in India, farmers are discovering new opportunities & growth paths. On the other hand, increasing online stores are also becoming a rage among online buyers who have less time because of their hectic job or business schedules.
In order to stay competitive in the increasingly demanding online businesses are leaving no stones unturned & are looking to conjure up ideas that would set them apart from an actual brick & mortar store and earn them a unique place in the market. Hafoos is one such ecommerce company that is trying to balance itself in these both worlds. One, it's striving to provide the very best of the online service in the fruit industry & on the other hand it's seeking to help the farmers connect with the right customer & thus improving their livelihood.
Hafoos is an online fruit selling portal, a venture by Amazindia Ventures Pvt Ltd in collaboration with the local farmers in Ratnagiri. It is the first portal of its kind that takes organically cultivated mangoes straight from the farmers to the consumers & empowers them with the quality that was not previously available to them before. Hafoos has tie ups with farmers from Ratnagiri, Devgad, Dapoli, Pawas, Khed, Chiplun and Antravli. With this venture, consumer are able to get the first dibs on different varieties of mangoes before even they hit the market.
The biggest benefaction of this venture is that it brings Indian mangoes to the world. With worldwide shipping, customers from America to Europe & even the Middle East consumers can get a taste of organic Indian mangoes. The company claims to deliver 100% fresh organic mangoes without preservatives and at a price that's reasonable, as no middlemen are involved. The USP of their mangoes is that they are farm fresh and also come at a reasonable price than what the current market can offer. The online store is thus a one-stop shop for all the health conscious & organic fruit lovers. Besides, the portal also hosts a varied collection of cooking recipes to educate how mangoes can be used to make some of the most mouth savouring delicacies with ease.
According to a survey, till the early 2000; e-retailing of mangoes or any other kind of fruit had not been attempted by anybody in India and thus, Hafoos has been a pioneer here; providing innovation, quality, convenience and comfort for both, the time poor as well as for the meticulous consumers.
The company began developing its own ecommerce platform in 2010 but it was after many years of team-based strategic and creative development, the company has re-launched its new online portal. The website launched has a very user-friendly navigation and many interesting features to make the customers online fruit shopping experience delightful. Another advantage of this online marketplace is that they have their instant delivery system in place, no matter how small the order is.
Customers can now buy fresh mangoes right from the orchard such as the famous Ratnagiri Alphonso mango, onsite or by placing a telephonic order, as soon as their season begins. The portal also has a live chat service that's very quick to respond. To walk with the digital world, they accept credit card, debit card, net banking and there is also an option of cash on delivery.
Hafoos today registers an average of 20 orders per day online and has about 30% repeat customers. In terms of revenue and customer acquisition, Hafoos has grown manifold since the past two years. The repeat customer has moved to 30% which is a testimony to the superlative shopping experience. Talking about this growth, the Manager of the company said that, "We are determined to take the organic mango market to a higher level; both in India and in a mature market such as the European Union. Organic fruits till now have been affordable only by the upper class and health conscious consumers due to high prices, which were a result of poor supply side.
We train the farmers on techniques for organic farming and help them supply their produce in the right market at low cost. We hence wish to make farming profitable for farmers and healthy food affordable for all. Our collaboration with them will offer greater market reach to the farmers who lacked market exposure till now." He also stated that "Terms like organic and eco-friendliness are talk of the town these days. They have niche markets, so they definitely have a lot of potential to grow." To our dedicated shoppers, we are extending contests like Shop & Win. Alongside, we have promotional coupon codes to offer additional incentives to our repeated customers.
This portal was founded on one basic principle: Connect farmers who love growing organic to consumers who love eating organic. The company envisions through this venture, a world where agriculture & its produce are free of preservatives & pesticides.
PR Contact Info (Feb 16, 2017)
Company: Hafoos
Phone: 8424873789, 2228770067
Website: hafoos.com / agmarknet.gov.in