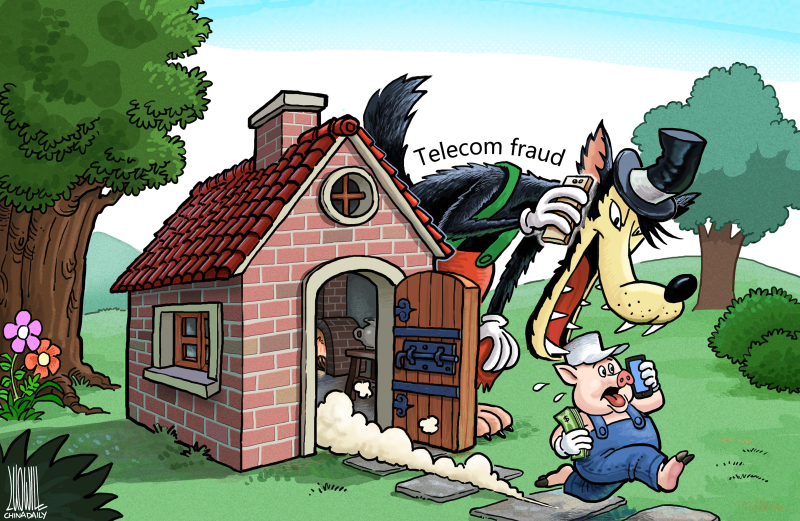 Telco digital transformation: Lessons from the world's most powerful digital companies provides a comprehensive overview on how Telcom operators can learn from the most powerful digital companies analyze growth drivers of digital services, strategies of leading digital companies, as well as case studies on the digital transformation of four major telecom services providers. Get valuable insights about effective corporate values, innovation programs, organizational strategies and revenue models that can help service providers transform their operational models and profit from the digital opportunity. Real examples of market approaches and strategies being employed by leading telcos to build revenue opportunities in the digital age, related to their internal organizations, their ecosystem development and revenue creation.
Telecommunications industry has played a vital role in the process of digitization across a range of other sector, from retailers to financial services, firms depend on telecom networks to provide customers with the online services. They design mobile experiences to capture their interest and compel them to come back. Telecom service providers know first-hand the impact of the digital revolt, as SMS and traditional voice services become increasingly replaced by IP-based voice and messaging apps such as Skype and WhatsApp. Telcos have been catalysts of the transformation of mobile devices from communications tools to life management hubs.
However this industry itself has been unable to capitalize on this digital revolution. Their efforts to transform the way it interacts with consumers to market, sell, and support its products and services, have lagged far behind. Consumers have become more aware of the importance of digitization and have been equipped with better technologies.
The race to be at the top has forced the companies to put new digital technologies at the service of customers. It has already transformed many industries, including media and entertainment, social welfare, financial services, retail, healthcare, and utilities. Companies know that digitization is the best way to lower costs, boost productivity, and offer delightful, compelling, digital experiences across all channels, leading to high growth. The world's leaders in market capitalization show us how disruptive digital strategies can produce remarkable growth opportunities for the business.
The inability to incorporate digitization in their model reflects a missed opportunity for Telco operators. Customers in every industry are now rapidly accustomed to digitization which has transformed the shopping and support experience, and hence expect the same level of convenience in dealing with their telecom service providers. Operators who are unable to provide the benefits of digitization risk losing out on this critical opportunity entirely, and being reduced to competing with one another on price alone, a source of considerable danger for operators.
To secure a profitable slice of the new digital domain, telecom service providers need to transform how they deliver services, content and apps. Telco digital transformation begins with a digital corporate culture to drive the discovery of new innovation engines, disruptive business models and digitally-smart customer relationship platforms. Telecom companies that can turn the challenge of digital transformation into profitable opportunities will prevail.
Consumers should focus on Mobile number portability and keep switching their phone number using MNP as quickly possible to check monopolies.
1. First, send an SMS: PORT followed by space to 1900. The message would look something like: PORT <9899999999> to 1900. Make sure to send the MNP SMS from the same mobile number that you wish to port from.
2. Next, you will receive a Unique Porting Code (8 digit) from your current telecom operator on your mobile number. The UPC will be valid for 4 days across India except for Assam, Jammu & Kashmir and North East where the code is valid for up to 30 days. 3. It is important to submit the UPC at the earliest to your new operator.
4. Next, connect with your nearest service operator or visit the telecom operator's office/store.
5. Then submit the 8-digit UPC number along with the documents required for the mobile number portability.
6. The subscriber will be charged a tiny small sum by the new operator.
7. Next, the new telecom operator who you port your mobile number to will send a request to your old service provider for background verification of any current or outstanding mobile bill payments.
8. Once the verification process is completed, your new telecom operator will notify you of the time and date for the mobile SIM port process via SMS.
9. During the transition process of porting your mobile number, your mobile phone services will remain suspended for approx. 2 hours.
10. You can now insert the new SIM card to activate your mobile number with the new network service provider.
Not safe but you can also port your phone number online using mobile apps or telecom portals:
1. First, download the app of the telecom provider you want to port your mobile number to.
2. Next, Open the app and go to the port section of the app.
3. Then you will see the option of keeping the existing number and changing the telecom provider.
4. Select the type of SIM you need whether prepaid or postpaid.
5. Next, choose the plan that you think is the best for you and confirm your location for doorstep delivery of your SIM card.