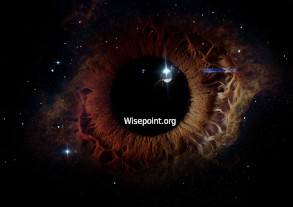 Web Werks India Pvt. Ltd., a leading data center service provider in India, was awarded Tier III Certification of Design by industry leading certifying independent advisory organization – Uptime Institute. Web Werks has been certified for complying with the most robust industry standards for its IT facilities.
The Uptime Institute standard is globally acknowledged as the cornerstone for data center reliability and performance. This certification is provided on the basis of certain criteria designed by Uptime Institute that data centers have to pass successfully in order to be certified.
Web Werks data center facility meets network, electrical, mechanical and structural elements to provide continuous maintainability to ensure it is a data center built to perform. Having an IT infrastructure housed in a Tier III DC, businesses can ensure availability of nothing less than 8754.4 hours annually or 99.982% availability. In addition, Web Werks is also PCI-DSS, HIPAA, ISO 27001 and SSAE16 compliant. Certification of a data center assures customers that the facility has been built and designed to meet security and reliability standards.
Web Werks Tier III Data Centers
Spread over an area of 30,000 sq. ft., Web Werks Data Center is built to deliver quality-driven solutions. The IT infrastructure is built with complete N+N redundancy in network, power backup, cooling and hardware and is constructed at regions where possibilities of power outage is low, assuring a reliable and secure environment for hosting mission-critical data.
With multiple diesel generators acting as tertiary power system, and dual UPS power source, it is rated as continuous operational and capable of running 24x7x365. In addition, Web Werks' high-end UPS components ensure that all the hardware equipment receives adequate power supply.
The IT facility is well equipped with top-rated HVAC cooling and ventilation systems and promises consistent control of temperature in the environment to keep equipment running efficiently in the facilities. Web Werks provides Internet connectivity from Class A ISP's in India, which include TATA, Reliance, Sify, Airtel, Jio and multiple cable systems including National Internet Exchange of India (NIXI) for all domestic web traffic with secured ways for redundancy. This data center also hosts Mumbai IX, the largest and fastest growing IX in India.
"We want to stand in the industry as the most prevailing in terms of innovation and efficiency. Achieving the Uptime Certification uplifts us as a business and gives our customers fault tolerance at the IT Infrastructure level. Customers can co-locate their servers or host their cloud applications without worrying about any kind of IT infrastructure failure. We chose to get Uptime Institute Certificate, as it has helped us to build a data center where the electrical and cooling infrastructure will never fail," said Nikhil Rathi, CEO, Web Werks.
About Web Werks
Web Werks is an Indian Tier III data center service provider with 5 carrier neutral data centers in India and USA. Started in 1996, Web Werks has served several Fortune 500 companies with successful projects in the areas of web hosting, VPS hosting, co-location services, dedicated servers, cloud platform and disaster recovery services.
For more information, kindly visit https://www.webwerks.in/.
Media Contact:
Priti Shetti
priti.shetti@webwerks.in
-8828335555
Corporate Communications
Data Center News