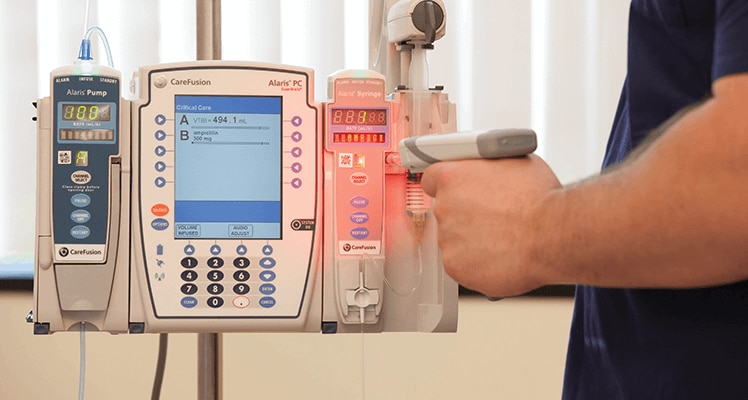 Advanced Infusion Systems are a category of devices used to administer liquid drugs into the patient's circulatory system. One of the best ways to administer a drug into the patient's system is through intravenous, although arterial, subcutaneous and epidural infusion is more favourable. Advanced Infusion Systems are widely used because of their dependable, ergonomic design and user-friendly characteristics. Originally, infusion systems are used for medication purpose but due to high death rates, advanced infusion systems are developed.
There is an increase in aged population with diabetes, cancer and lifestyle diseases that has encouraged the development and growth in the advanced infusion systems market. Enormous developed technology in advanced infusion systems helps to eradicate user-related risks, safety, therapeutic effectiveness, higher bioavailability, and increase in healthcare spending. These factors also boost in the growth of the advanced infusion systems market.
The advanced infusion systems globally is analysed under various regions namely North America, Europe, Asia-Pacific, Latin America and Middle-East & Africa. North America is the largest regional segment in the global advanced infusion systems market and accounts for a larger share compared to the other regions. This is mainly due to a great number of people suffering from prolonged diseases, high prevalence of cancers and lifestyle diseases.
The factors affecting the progress in the advanced infusion systems market in the USA are frequency of chronic diseases along with increasing aged population, consumers' adoption of portable infusion systems to reduce hospital expenditure, and constant increase in surgical procedural numbers. In the USA, the advanced Infusion Pumps are majorly used for chemotherapy/oncology, gastroenterology, analgesia/pain management, diabetes, pediatrics/neonatology, hematology, and other applications. In the year 2015, there was a significant growth because the chemotherapy/oncology segment accounted for a larger share of the advanced infusion systems. The increasing occurrence of diabetes is coupled with the management of insulin at home thus, expecting a rapid growth of advance infusion systems market.
The global advanced infusion systems and product type are divided based on Disposable Infusion System, Elastomeric Infusion System, Ambulatory Infusion System, Volumetric Infusion System, Patient Controlled Analgesia Pump, Syringe Infusion System and Implantable Infusion System. Clinical Nutrition, Chemotherapy, Pain Management, Diabetes and Asthma Treatment are the nature of the application types of the global advanced infusion systems. Globally the end-users of the advanced infusion systems are Hospitals, Ambulatory Surgical Centres, and Diagnostic Centres.
The major players in the global advanced infusion pumps market are Becton, Dickinson and Company (U.S.), Baxter International, Inc. (U.S.), Pfizer Inc. (U.S.), B. Braun Melsungen AG (Germany), Fresenius SE & CO. KGaA (Germany), Medtronic plc (Ireland), Smiths Group plc (U.K.), Terumo Corporation (Japan), Moog, Inc. (U.S.), F. Hoffmann-la Roche Ltd.(Switzerland), and Johnson & Johnson (U.S.). Hospira is a leading competitor in infusion technologies globally.
The possible reasons that may affect this market growth in the coming years may be due to lack of skilled persons and unavailability of required training for users/staff to handle the advanced infusion systems. In addition to the stringent rules for product approvals and possible medical or medication blunders correlated to the advanced infusion pumps may also hinder the future growth of the market. In the coming years, the advanced infusion systems market would witness a steady growth with consumers' increasing disposable income and healthcare expenditure, increase of chronic diseases with changing lifestyles, awareness in healthcare facilities, and ease of access to latest products.