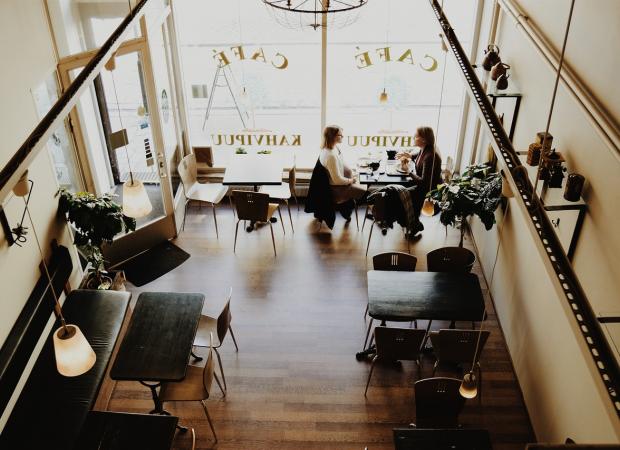 Aug 4, 2018: The economy is sure to recover with the weak investment but will loose monetary policies. The real GDP is sure to grow by about 3.3% per year and such a performance will be better with the commodity boom in the coming years. Increasing in social spending has contributed to a decline in inequality and growth of the country's middle class. The consumers spending limit is affected by the economic factors, ageing population, demographic and lifestyle changes.
In the recent years that the full-service restaurants witnessed mixed results and few categories declined in the foodservice sector. Full-service restaurants are usually the most expensive because of their full-course meals and. Majority of the consumers have decreased their expenditure by avoiding heavy consumption and opted for cheaper items on a menu. Consumers have also stopped ordering full meals at full-service restaurants and order just appetisers and drinks instead, or skipping desserts and appetisers, etc.
Mamut, from Gastronomia y Negocios SA, is the leading player in the full-service restaurants in Chile. The menu offered at Mamut is very similar to that of the other competitors such as Applebee's Neighborhood Grill & Bar and Ruby Tuesday. Mamut has the highest number of outlets among chained competitors, with 21 outlets located throughout a city. International player, The Carlyle Group has also been inspired to invest in Chile's full-restaurant market for developing new outlets and launching brands.
Chile consumers eat out more frequently but now they have adapted to the country's economic scenario and accordingly increased their transactions by visiting low-cost restaurants. Nevertheless, growth in the full-service restaurants is at a slower rate while fast food restaurants have witnessed a strong increase in sales. Majority of the fast food operators have managed to attract consumers' attention with their higher-quality gourmet meals on their menus at slightly higher prices and adding attractive side options. However, it has been observed that there is a continuing slowdown in chained operators otherwise, with steady growth despite economic difficulties.
Independent players such as fast food services have dominated the full-service restaurants due to their great diversity and competitive prices. The increase of Latin American immigrants in the recent years has encouraged Latin American cuisines which are now popular among Chileans. Travel hubs such as airports are particularly popular with chained players' brands, such as McDonald's, Starbucks and Johnny Rockets. Consumers are willing to eat out which has demanded for growth in the fast food outlets. This deciphers less active growth in full-service restaurants and a drastic increase in growth within fast food outlets.
With the macro economic factors in view, fast food players are continuing to attract new customers with higher expectations. Innovation in the fast food services such as more upscale ambience, elaborate meals with gourmet ingredients and overall experience are an added advantage for its growth. Majority of the fast food restaurants in Chile sell fresh food using gourmet ingredients and target middle-to-high-income consumers. These fast food services are usually located near offices. The upcoming brands in fast food services include Caprioli, GUD Natural Break and Tasty Beat.
The increasing population in Chile has led to demand for more food service outlets. The increasing population in Chile is depicted in the below graph. Restaurant and food industry is the most volatile compared to any other country. The industry is bound tightly with economic growth because it depends on many economic players. Majority of the Chileans are more willing to try new restaurants with a variety of flavours and experiences. There has been an overwhelming growth in Peruvian Restaurants, especially in Chile's capital, Santiago. As long as the economy shows positive signs, the overall restaurant and food industry is in a rather healthy condition in Chile in the years to proceed.