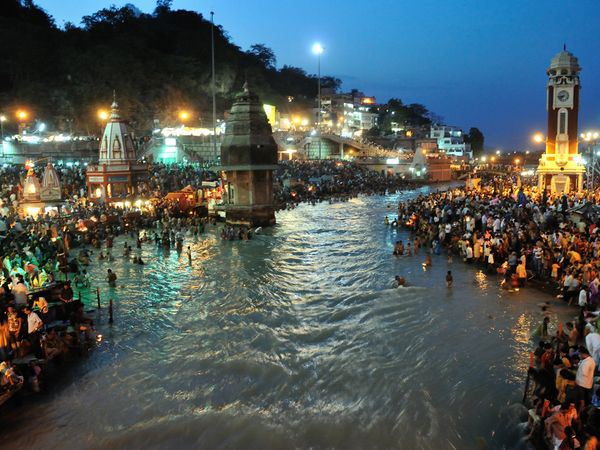 Conducts a bicycle ride to participate in the drive to protect our Rivers, RallyforRivers
Sep 28, 2017: Mercure Hyderabad KCP in association with Isha Foundation organized a bicycle Ride to pledge their support for "Rally for Rivers" campaign.  Employees from Mercure Hyderabad KCP along with Volunteers from Isha Foundation took part in the ride which was aimed at spreading awareness about the importance of rivers in our life and steps to be taken to save them. The Ride which was flagged off from Mercure Hyderabad KCP covered a distance of 10 Kms. The staff and volunteers participated with full enthusiasm and were seen enjoying the ride in the city.  
In the last few decades, rivers in India have undergone a drastic change due to population and development. Many of the rivers have already vanished. Rally for Rivers is a campaign launched by Isha Foundation to create awareness on protecting rivers. Ganga, Krishna, Narmada, Kaveri rivers are some of the focus rivers which are facing pollution and other environmental hazards. Isha Foundation has also collaborated with the Ministry of Environment and a lot of people from all walks of life have come forward to extend their support for the cause 
The campaign is to raise awareness that our rivers are depleting. 65% of our water needs are met by rivers, 2 out of 3 major Indian cities already deal with daily water shortage. As we all know many urban residents pay ten times the normal amount for a can of water. According to the recent study, each person's average water requirement is 1.1 million liters a year. Today we have 75% less water per person than in 1947. 25% of India is turning to desert. By 2030 we will have only 50% of the water we need for our survival.
Speaking on the occasion, Mr. Dinesh Rai, General Manager, Mercure Hyderabad KCP said, "We are proud to associate with Isha Foundation and support their initiative 'Rally for Rivers'.Rivers are the largest source of fresh water for everyone, with the depletion of rivers, we are moving to a crisis. It is our moral responsibility to take appropriate measures to save the rivers. We organized this bicycle ride to pledge our support to the cause and spread the message to the relevant authorities and people at large. At AccorHotels we have our global initiative PLANET 21, a sustainable development program, which encourages all group hotels to do their bit to save the environment and make all efforts to replenish the natural resources. The Rally for Rivers initiative is in line with our philosophy and therefore, we at Mercure Hyderabad KCP are committed to do everything within our scope to save the precious natural resource 'Rivers'."
With Mercure, AccorHotels offers hotels that are all different and locally inspired.
Mercure is the only midscale hotel brand that combines the strength of an international network with a strong quality commitment and the warm experience of hotels that are rooted in their local community. Mercure hotels are managed by enthusiastic hoteliers and welcome business and leisure travelers across the world. Mercure has over 740 hotels in 55 countries. They are ideally located in city centres, by the sea or in the mountains.
AccorHotels is a world-leading travel & lifestyle group and digital innovator offering unique experiences in more than 4,100 hotels, resorts and residences, as well as in over 3,000 of the finest private homes around the globe.
For further information, please contact: Konnections,
Anand: 8886348080 / Sunil Kumar M: 9866520337