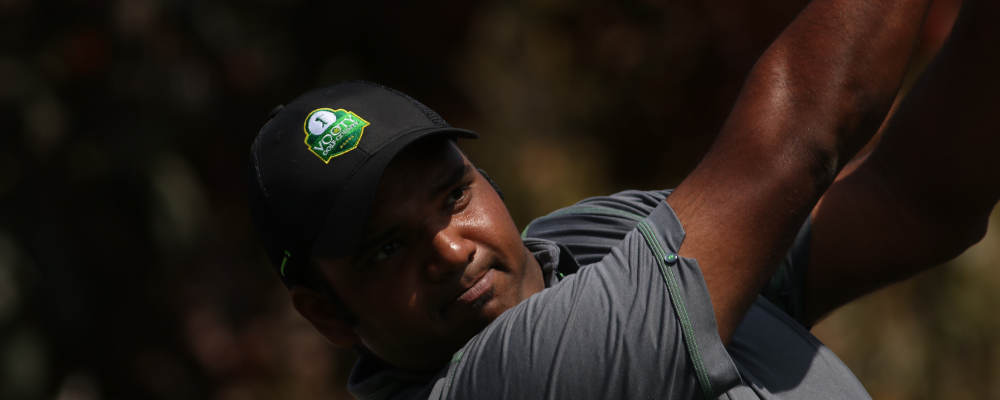 Apr 11, 2019: Vooty Golf County, South India's leading golf course and gated residential property, located in Vikarabad is proud to support Mr. Udayan Mane, an upcoming and promising national golf player.
Vooty Golf County believes in nurturing promising sports persons in India and enabling them to compete globally. Vooty has have been actively participating and doing various activities to encourage the Golf fraternity in India.
Mr. Udayan Mane started his golf journey in 2002 and has clinched 6 professional wins till now.  Filled with high ambition, Udayan is currently preparing for Asian Golf tour events, PGA and European tours.
Mr. Prithvi Reddy, CEO Vooty Golf County said, "Vooty Golf County is inclined towards encouraging new players and helping them achieve their potential.  We are passionate about identifying promising golfers and provide them the necessary resources & guidance. Udayan is a talented Golfer and we are confident that he will represent India on a Global stage and win laurels for the country."
Mr. Udayan Mane said "I feel extremely honoured to be identified by Vooty Golf County. It is one of the most dedicated golf courses with world-class facilities and teeing there has always been fun. I thank Vooty Golf County for this beautiful opportunity."
About Vooty Golf County
Vooty Golf County is an exclusive lifestyle project that integrated residential units with 18 holes championship golf course in Vikarabad, Telangana. A fantastic addition to the growing portfolio of Dream Valley Group the project promises to offer world class golfing facilities along with premium high-class facilities to the customers. Vooty Golf County has been designed by Pacific Coast Design, an Australian company, with leading architects Phil Ryan and Paul Reeves, who has immense experience in designing Golf Courses across the Globe.
For further information, please contact: Konnections
Upasana – 7306668570, Sravya – 6302616391