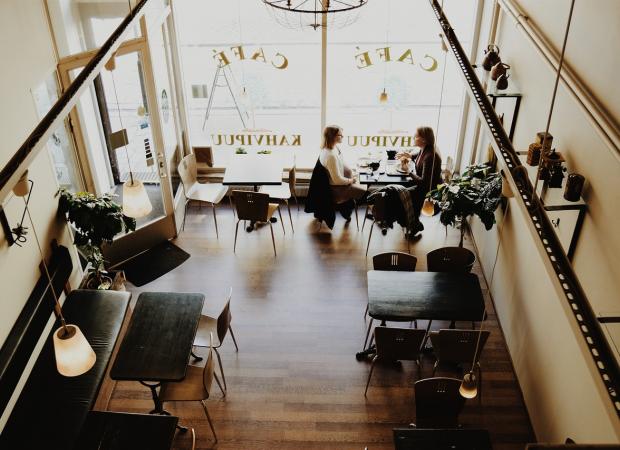 The brand has witnessed its userbase grow by 3x in one year.
Oct 1, 2020: Supplynote – startup providing SAAS platform for supply chain automation in the restaurant industry, has reached a mark of 1200 restaurant partnerships since September 2019. The brand provides a two-way (buyers and sellers) SAAS platform for supply chain automation with integrated e-commerce to make procurement simpler for the users.
The brand aims to witness a hike in demand for the solution in the post COVID era. Supplynote anticipates a surge in demand of solutions that can offer optimization and save more money in the businesses. The brand is utilizing cutting-edge-technology to address the requirements of the restaurant industry which needed a major push. The brand currently offers its solution in 1200+ number of restaurants across the industry in India.
"Once the restrictions are eased and restaurants begin operating in their full swing, there would be an increase in demand for our solutions.
Businessmen would want to adopt the solutions that can help them monitor inventory, reduce the cost of operations, and avoid wastage. Understanding the probable market behavior, we aim to reach a number of over 2000 restaurant outlets by the end of fiscal," said Kushang Kumar- CO-Founder and CEO, Supplynote.
Adopting Supplynote solution has enabled restaurant outlets to reduce their operational cost by 8-10%. On an average the solution can help a restaurant increase the profits by 70 percentage. Currently, things are slow. However, the brand is expecting to cover the numbers as things return to normal.
About Supplynote: Incepted in 2015, Supplynote is a supply chain automation startup providing SAAS platform to restaurants. Established by the founders- Kushang-CEO, Abhishek Verma-COO, Nitin Prakash-CPO and Harshit Mittal-CTO, the company was started with an aim to provide end to end digitization of procurement process and automation steps like inventory management, ordering, payment ledger management and to solve the supplier/product discovery problems. Over the period the company has witnessed an 150 % of YoY growth. The company is funded by -Sucseed Ventures, Venture Catalysts, CIO Angels, 91 Springboard and GHV accelerator.