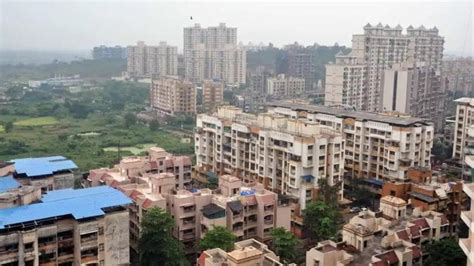 In the past one two decades Kalyan city has been transformed in to a rapidly developing city. The city which was earlier dominated by industrial units is now dotted by high-rises. Kalyan was known for affordable housing due to lack of infrastructure and lack of connectivity a decade back, today boasts of the best of residential townships, hospitals, schools and social infrastructure making it one of the fastest developing districts for premium housing and luxury housing. In the past few years, many migrant families and people from areas even from the Western suburbs have bought houses in Kalyan because of the connectivity and affordable flats available in the area.
The area connectivity too has been rapidly improving. The Kalyan rail junction will soon be converted into a terminus, with regular fast and semi-fast trains that will run to and fro between CST and Dadar. Special trains with AC coaches from Dombivali to CST are expected to ply shortly. The alignment of the 8-lane multi-nodal Virar – Alibaug express highway, passing through the satellite towns of Bhiwandi, Kalyan and Dombivali, along with Metro rail will connect the two places. Kalyan would soon get its new mass transit system – a 30 km Monorail line between Thane-Bhiwandi-Kalyan with stations at every kilometer. Even when it comes to being connected by road, Kalyan is easily accessible by the Eastern Express Highway and through KDMT buses. These buses ply on the Kalyan – Shil Road that connects Dombivali – Kalyan to Navi Mumbai.
Also the City and Industrial Development Corporation (CIDCO) has planned to extend its Belapur-Taloja metro rail service up to Kalyan and Ulhas Nagar. This is expected to give a big boost to the economy as well as real estate around Kalyan. MMRDA has also planned to lay down a road networks including a 29 km Kalyan ring road in Kalyan region.
The proposed Navi Mumbai International Airport is at a distance of less than 35 kms.The real estate in Kalyan has recently witnessed a boom, primarily due to the increasing prices in Mumbai suburbs and growing demand for affordable housing in Mumbai. A proposal for extending the Navi Mumbai metro rail to Kalyan too has fueled the growth for housing in this area. The primary factor driving the real estate growth in this area is the sky-rocketing prices in Mumbai suburbs, coupled with the growing demand for affordable housing. Mumbai continues to attract migrants who come to the financial capital with hopes of employment opportunities. This has increased the demand for affordable housing.
Also many integrated townships are coming up in the area which are attracting homebuyers to this area. Lifestyle City, Kalyan is an integrated township being developed by Nirmal Lifestyle Limited. Talking about the project Dharmesh Jain, managing director, Nirmal Lifestyle Limited says, "We are committed to developing Kalyan as a premier affordable housing location in MMR" (Jul 21, 2015)
For the residents there are many entertainment options in the area which includes theatre and other cultural activities thus making the area the second cultural capital of Maharashtra. The residents of the area are well-educated and affluent multi-lingual. Besides many cultural festivals, there are also activities like Devgandharva Mahotsav, Aagri fest, and many fine art competitions conducted in the area. All these factors included make the area a best residential hub for the coming years.