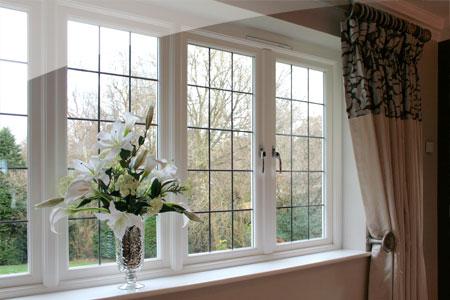 Jul 18, 2015: VEKA India, a subsidiary of VEKA AG – the world's second largest manufacturers of uPVC windows and doors systems today announced the introduction of a new range of profiles system in the Indian market. Categorized into two segments viz. VEKA Premium and VEKA Projects, the new range will stock the most extensive selection of windows and doors to match the design and utility functions of India's evolving life spaces. The company which marked ten successful years of operations in India recently also announced its bid an additional 3 – 5 per cent of market share with this move.
The new offering, a system specifically for residential projects in India, has been custom developed to cater to the requirements of urban living and will be available in all major cities including NCR, Jaipur, Lucknow, Ahmedabad, Mumbai, Pune, Goa, Hyderabad, Vizag, Bangalore and Chennai.
Today, uPVC is the popular choice for windows and doors in all of Europe and America. Being rigid, durable and recyclable besides being cost-effective, this material is fast replacing the traditional wood or aluminium profiles across the world.
"We recently completed ten successful years of operations in India and over the years there has been a marked rise in the uPVC windows and doors market. With uPVC the precision that can be achieved for window and door contours is unmatched with any other material. The welds at corners form monolithic joints for frames which are impossible to achieve with the traditional systems. A decade ago this vertical was not even considered an important aspect of design function. However today, construction which is detail driven, cannot afford to ignore this aspect," says Mr. Rajesh Chawla, Director, VEKA India.
VEKA India has a strong network of partners in all of north, west and south India. The company operates a warehouse for its partners to easily and timely procure and supply profiles to customers.
"Since our inception in India, we've built an integrated team and a robust network of partners at VEKA India. We invested a significant amount of time in identifying potential markets and penetrating these markets with the right people on our side is a boon. Presently, we are best aligned with the Indian markets by factoring in all conditions that are endemic to India. This includes the weather, noise, cost, perceived value, reach and most importantly after sales service. With our latest range we hope to extend both choice and innovation to our customers and we are positive our profiles will be the future of window and door installations," concludes Mr. Chawla.
About VEKA India: In India, the company started operations in Gurgaon – Delhi NCR a decade ago. Today, VEKA India is vendor to some of the leading companies and has provided uPVC window and door systems to India's premier and well-designed homes and offices. Its 20,000 sq. ft. facility in Navi Mumbai houses a state-of-the-art warehouse and distribution set up, a fabrication training workshop and a Window Testing rig along with an application centre. VEKA India, as a part of the worldwide VEKA Group, remains a wholly family-owned business, just as it has always been since its foundation in 1967.
About VEKA AG: A US $ 1.4 Billion Group company with its origins in Germany, VEKA has been a leading player in the uPVC industry for almost as long as the material has been used for door and window frames. The Group employs more than 3600 people through 25 subsidiaries in three continents around the world. Its manufacturing facilities are spread across Germany, Great Britain, France, Spain, Poland, USA, Russia, Mexico, China & Malaysia. The VEKA Group generated US $ 896 million turnover in 2013. Internationally, more than 2200 fabricators use VEKA systems to create top-quality uPVC products.