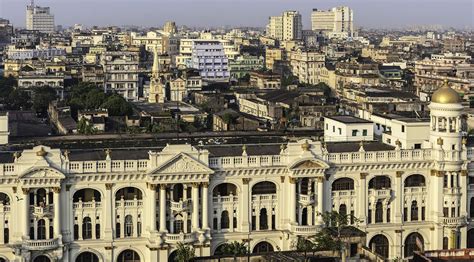 The awareness of customers about 'Green Buildings' is at present, on the rise. Developers who understand the trend, are building 'Green Projects' comprising 2BHK, 3BHK flats or duplex apartments and penthouses across the city. A building is considered a 'Green Building', if it is built without harming the ecosystem, by making optimum use of natural resources in the vicinity. The IGBC (Indian Green Building Council) has a list of requirements, which it uses to rate and select 'Green Buildings'.
Ideal Greens: A 'Gold' rated 'Green Building'
Ideal Greens, developed by the Ideal Group, is an upcoming project in South Kolkata, which is currently the first choice of home-owners who are thinking of buying a flat in Kolkata. This residential complex is very close to the Tollygunge metro-station and is well connected to the rest of the city. It also overlooks the lush green golf courses of the Tollygunge Club and the Royal Calcutta Golf Club. Ideal Greens is thus set to change lifestyle choices of customers by offering the finest eco-friendly alternatives.
Some of the green features of the project are rainwater harvesting, recycling of waste-water for landscaping, natural lighting during the day and enhanced indoor air quality. Hafeez Contractor and Sanon Sen & Associates are the architects of this project being built on an area of 11.6 acres. Ideal Greens consists of 10 magnificent towers with 2 BHK, 3 BHK, 4 BHK & 6 BHK flats.
The flats in the complex are available in the following sizes:
• 2 BHK flats from 1,220 to 1,355 sq. ft.
• 3 BHK flats from 1,710 to 1,835 sq. ft.
• 4 BHK flats from 2,050 to 2,160 sq. ft.
• 6 BHK flats are available at 3,670 sq. ft. with an attached garden
Each flat is fully air-conditioned. The 10 towers comprise G+14 and G+18 floors.
The complex features an 82% open space which has been transformed into landscaped areas and a large natural waterbody. Amenities for the residents of the complex include a cricket field, children's play area, jogging track, a basketball court and much more. Some of the other features include 24-hour water supply, CCTV for enhanced security, generators for lifts and individual flats (only lights and fans can be powered by generators in individual flats). Ideal Greens is a landmark project of the Ideal Group, the creator of residential and commercial projects which have set benchmarks in the industry.