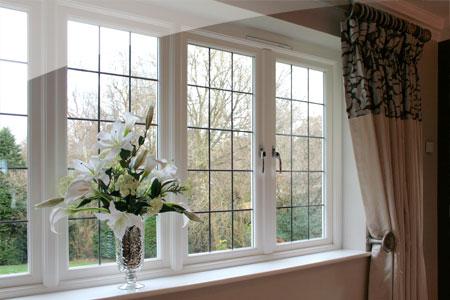 It is good to be green and save the planet's energy by leaving a smaller carbon footprint. A large proportion of energy is simply wasted in homes due to old doors and windows. Apart from wasting energy we are also squandering money by not upgrading to modern, efficient systems that will be economical, as well as the environmental by installing solar panels, loft and cavity insulation, and replacing those old windows and doors. At the same time enhance your home with a stunning new UPVC or Composite Door from Sambhavi Fenestration Solutions featuring best UPVC front door styling, security and thermal performance. Suitable for architectural, industrial and domestic products that accommodate both style and functionality. Sambhavi Fenestration Solutions strive to retain its reputation as leaders in design and manufacture processes of uPVC windows and doors. Some benefits are:
Green Home Windows and Doors reduces heat loss: An infrared image of your home will show where energy is being lost, and a lot of it will be leaking out from doors and windows. Even first generation uPVC windows are likely to be under-performing in terms of heat retention. Replacing old products and wooden doors and windows with the more advanced systems is one of the most effective ways of saving energy and money.
Green Home Windows and Doors are Within Budget: By replacing your single-glazed windows with advanced double-glazed windows can save around thousands a year on typical electricity bills while adding less carbon dioxide to the environment. Replacing old doors and windows could reduce your carbon footprint. It also will provide you with a warmer, draught free home. You will notice there are fewer cold spots in the house and energy efficient windows will help to significantly reduce condensation levels as well. You will also quickly notice how much quieter life is at home, at least in terms of noise filtering in from outside!