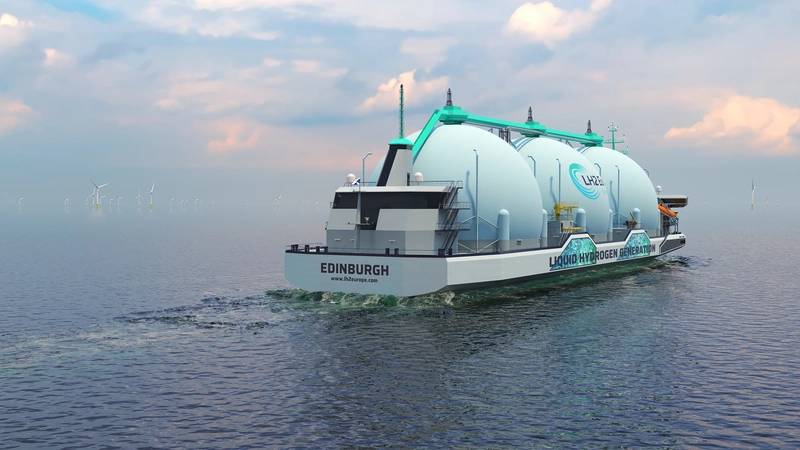 C-Job Naval Architects have designed a liquid hydrogen tanker that the company says will revolutionize the renewable energy market.
"The tanker concept, developed in partnership with LH2 Europe, is a critical element in realizing a green end-to-end liquid hydrogen supply chain," C-Job Naval Architects said.
"LH2 Europe will use the abundant renewable electricity in Scotland to produce green hydrogen and market it at a competitive price with diesel. The new tanker will transport the liquid hydrogen to terminals in Germany, with a strategic vision to expand supply to other markets as demand increases," C-Job Naval Architects said.
"Hydrogen will be essential to the future of energy. It is up to us how quickly we can make that happen. LH2 Europe aims to have a full liquid hydrogen supply chain ready by 2027," says Dr. Peter Wells, CEO of LH2 Europe. "We plan to initially deliver 100 tons per day (t/d) of green hydrogen and ramp up production to 300 t/d within three years, depending on demand."
"This tanker design is a key step in providing the infrastructure to make that clean energy future a reality. Current vessels in operation are not able to deliver hydrogen at the scale we expect will be required to meet the needs of the market," he added.