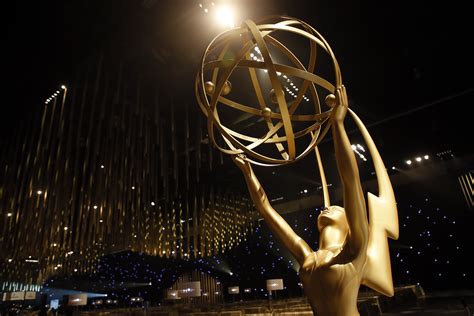 MARG Group, one of India's leading infrastructure companies announced that it has bagged 3 prestigious Infra awards in quick succession. During the period of Feb-March 2013, the Group bagged 3 prestigious awards thereby once again reiterating the credentials that MARG has established in the industry.
In the recently concluded 5th CIDC Vishwakarma Awards 2013, CIDC, New Delhi – an apex body set up by the Planning Commission of India handing handed out the most prestigious set of awards that recognize and facilitate achievers in the construction sector, GRK Reddy, CMD MARG GROUP was chosen as 'Industry Doyen' for his exemplary contribution to the construction sector through adoption of path breaking technologies, best practices, people management and CSR initiatives.
Also, MARG Ltd was chosen as 'Best Professionally Managed Company' for exhibiting professionalism across its operation. The awards are an embodiment of encouraging truly successful efforts from individuals and organizations that have made a mark on the present Indian Construction Industry in terms of delivering better outputs, processes and creating higher benchmarks for construction industry to help in nation building.
CIDC selects the winners through a stringent systematic process involving site visits & personal interaction with key functionaries of the organisation.
These two awards were followed by another laurel for MARG in the form of the prestigious 5th KPMG Infrastructure Today Awards' 2013.This annual award event organized by Infrastructure Today in association with KPMG recognizes excellence in infrastructure sector. MARG Karaikal Port was adjudged as 'Most admired emerging Infrastructure Company' for its excellent performance & growth in transport segment. The selection to these awards goes through an extensive industry survey conducted by Infrastructure Today followed by elaborate discussions and voting by a panel of eminent jury from the construction sector.
While commenting on MARG's feat at the prestigious industry forums, GRK Reddy, Chairman and Managing Director, MARG Group said that "The three biggest awards in construction sector to MARG within a short span is a reaffirmation of our innovative business models, managerial practices & systems and an unwavering customer focus. Also, it acknowledges our continuous endeavor towards excellence in operations through concerted efforts for achieving high standards of productivity."
Mr. Reddy further added, "We have a rich base of satisfied customers which is growing year-on-year. MARG Karaikal port has a prestigious client base which reflects a diversified cargo-mix .Our real estate customers are now more than 4000 and we have built a strong real estate brand. MARG EPC has a number of international technology partners to bolster its technical competence, a cross-industrial widespread customer base and has deployed machinery and equipment worth more than Rs 260 crores. MARG Group is thus well aligned with business needs and over the last year we have re-engineered our financial and business requirements to the economic and business realities".
ABOUT THE AWARDS:
CIDC Vishwakarma Awards
CIDC Vishwakarma Award is an award that has become an epitome for motivating individuals and organizations to raise their performance in their specific domain leading to significant contribution for the growth & development of the Indian Construction Industry. The awards were presented at a glitering award ceremony held on 7th March 2013 at India Habitat Centre, New Delhi.
Construction Industry Development Council (CIDC), the apex body set up by the Planning Commission of India & the Construction Industry.
KPMG Infrastructure Today Awards
KPMG Infrastructure Today awards were held for fifth year in a row by Infrastructure Today and KPMG India. The objective of the award is to recognize the achievements of infrastructure developers and exalting their contribution to the nation's growth. The awards were presented at the 5th KPMG Infrastructure Today Awards 2013, held on 25 February 2013 at New Delhi.
Infrastructure Today, an international award-winning publication from ASAPP Media Information Group is the most read magazine in India on the infrastructure sectors. It partners in the nation's building process by offering valuable information, insights and analyses. Its readership profile includes policymakers and public office bearers, town planners, investors, contractors, developers, consultants, utility providers, engineers, banks and financial institutions, educators and researchers, and decision makers in other organisations that provide products or services to the infrastructure sectors.
KPMG in India is the Indian member firm of KPMG International and was established in September 1993. It strives to provide rapid, performance-based, industry-focused and technology-enabled services, which reflect a shared knowledge of global and local industries and its experience of the Indian business environment. KPMG in India provides services to over 2,700 international and national clients in India.
About MARG:
MARG Limited (BSE: 530543), incorporated in 1994 and headquartered in Chennai, is an infrastructure major with presence across the value chain. The Company is listed on the Bombay Stock Exchange and its shares are traded on the NSE under the category of 'Permitted Security'.
With over two decades of reassuring presence and the credit of pioneering the development of economic growth centers, MARG's portfolio spans across the entire infrastructure value chain – urban and industrial infrastructure, urban residential clusters, marine infrastructure & services, malls and EPC division. Listed by Dun & Bradstreet among "India's Top 500 Companies 2011", today MARG Group has projects worth more than Rs. 3830 crores under execution, a seasoned human capital of more than 1000, global partners in the Infra space and offices spread across India, Singapore and China.
MARG Ltd, 334 Futura Tech Park, Block – B, 600 119 Chennai, Tamil Nadu. 914445625416