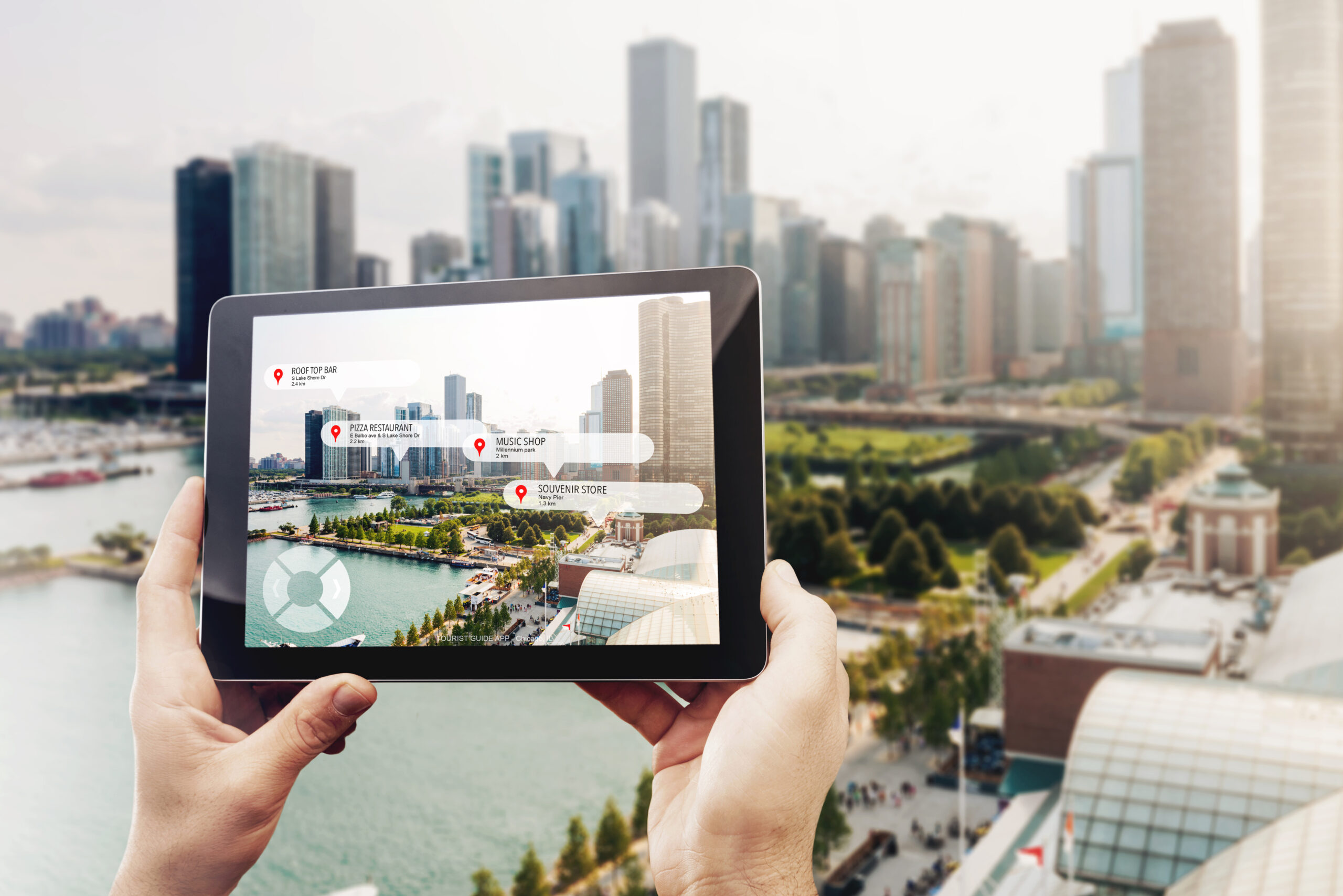 Technology is a great enabler and allows us to experience the world around us very differently. One such innovation is 3D App (imported from gaming world) which adds a new hype dimension to the home search process. 3D mobile application that integrates the print and the digital medium seamlessly. It allows builders to add an extra dimension to their regular print collateral like advertisements, brochures, hoardings, banners etc. and gives property seekers a never seen before experience of property buying.
Smartphones are one of the most commonly used devices and the 3D Pano X uses something as basic as your phone's camera to provide home buyers with a 3D virtual walk-through experience of the property. All a user has to do is scan the logo of the project or the image on the brochure / advertisement using their smartphone camera and the 3D app will give them 3D visualisation of the whole project along with panoramic walk-through, 3D floor plans and other project details. Buyers can visualize and experience the designed spaces in the project using the application, at a time and a place convenient to the home buyer.
It is not just the print advertisement or brochure collaterals that could be scanned, the app could be used to scan a banner placed at the 'Point of Sale' in builder's office or a banner displayed at a mall. The 3D visualisation of the whole project will crop up on the users mobile screen and the user could experience each unit in the project using the interactive walk-through.
Oct 22, 2014: Speaking on the new App Ganesh Vasudevan, CEO Said: "3D App is the next generation augmented reality mobile App which integrates print and outdoor advertisements with digital media, thereby adding a new dimension to offline advertisements. Printed material normally has a limited shelf life and our app is an excellent medium to extend it. By simply scanning the advertisement or builder logo a buyer gets to access the project details and experience the project in the virtual world even before a brick is laid on the site. We are sure that this addition will soon emerge as builder's most preferred marketing tool."
About 3D App
It integrates print, outdoor and digital content and seamlessly binds them together to drive awareness
Print material mostly ends up in trash cans while a 3D App gives your brochure a space in the smartphone of the buyer, perpetually making it available to them at all times and all places
It adds an interactive dimension to engage users on both traditional and digital media.
It gives home buyers the convenience to experience a panoramic 3D virtual tour of the project as per their convenience without having to wait for a planned site visit
It is a complete package in terms of information. It gives a whole picture about the project from payment schedule to locality information to floor plans – hence helping buyers make a quick and informed decision
The next gen augmented realty app is the logical step to integrate