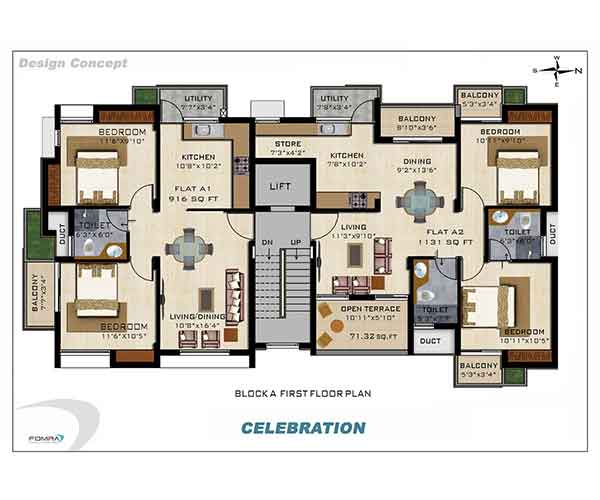 Mar 20, 2013: Buying a property in Bhubaneswar can be one of the best lifetime decisions one can make. Bhubaneswar is a city located in the state of Odisha. It is considered by many as one of the most beautiful cities in the country, rich in ancient culture, the location of intriguing temples and not to mention the subtropical savanna climate. Around 1.5 million tourists visit the city every year just to see these wonderful ancient structures.
The old town Bhubaneswar
Bhubaneswar is divided into the old town area and the Capital City. The old town has narrow roads and poorer infrastructure. However, this adds to the ancient appeal of the area because the old town is where the temples such as the Rajarani, Lingaraj and Kedar-Gouri temples are located. One can also find a residential property in Bhubaneswar here in the old town area, but life can be a little bit rough compared to the Capital City.
The planned city Bhubaneswar
The Capital City, also called the planned city, is where the major infrastructure and commercial establishments are located. The Capital City is divided into Units, and it holds residential housings for government employees. When looking to live in this prime area of Bhubaneswar, one can also find an apartment, bungalow, flats and other real estate in Bhubaneswar.
Where to find available real estate Orissa for sale
Properties in Bhubaneswar, Orissa are usually advertised in local newspapers and online property selling websites. There are flats, duplexes, apartments, plots and commercial spaces available in Bhubaneswar as well as neighboring locations such as Khurda, Jaipur, Angul, Cuttack, and Puri.
For those who are looking to buy a commercial property ideal for business, there are available hotels for sale in Puri, a city just south of Bhubaneswar. These are complete with amenities, furnished rooms, with locations near Puri Beach, Jagannath Temple, Chilika Lake and Atharnala Bridge. Bhubaneswar is also an ideal prime location for business because it has an airport and railway stations. It is the capital city of the state of Orissa and is therefore the center of many trade and administrative services.
There are also budget hotels for sale, in Puri Baliapanda road, only 300 meters away from the beach. These budget hotels for sale also come with a restaurant to service the guests.
Buying and selling through a property consultant
For those who are unfamiliar with the Orissa area as well as selling and purchasing requirements on land for sale, one can seek the help of a property consultant such as Property Matrix. Most property consultants have licensed real-estate agents.
They can help leasing, tenant representation, project marketing, portfolio management, trading credits, sales and purchasing. Many busy people who run a business in Orissa seek the help of a property consulting company for their land and commercial property purchases because they get the best value for their money. Also, when planning to sell current property, consultants can help find buyers so there's no need to worry and sweat about the best way to sell the property.