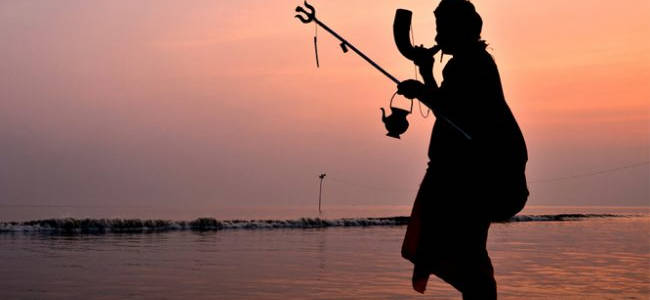 All polluting industries along the Ganga will have to set up a sensor-based real-time online effluent monitoring system by 2015. Govt said it was serious about the deadline with Union water resources and Ganga rejuvenation minister issuing a veiled threat to the industrial units – mend your ways quickly or shut shop. Iterating that minister was "running out of patience" and didn't want to waste any more time in the Ganga cleanup drive, minister said the Govt's long-term goal was to implement "zero liquid discharge" where water used by these industries could be recycled and re-used. The drive will serve as a template in cleaning up rivers across the country .
Acting as sending a tough message to the polluting units, minister said that if it had to choose between Ganga and them, it would choose the former unless they adhered to all environmental norms. But in reality the Govt's covert backdoor mantra is much simpler to comprehend, Privatizing Profits & Socializing Losses: Govt spend billions on Party-Branding, Selling Hypes, ChandrayanX, Stadiums, Buying Media Bytes, Temples & Statutes but cannot manufacture even basic public transport vehicles to end pollution?
These remarks followed several rounds of consultation with representatives of these units located in five states, also attended by environment minister. Using an analogy of a childbirth in which the mother's life could be at stake, the minister said it would, at the first place, like both the mother (Ganga) and child (industry) to survive. But, if minister has to choose between the two, minister would choose "maa". "If the child starts sucking mother's blood, I would prefer the mother to survive," said minister even as representatives of these units voluntarily turned up to hold consultations for finding a solution.
Ministers and many experts attended consultations and pitched for quick action to save the river. The idea of setting up sensor-based online monitoring system is to reduce human intervention and bring transparency in the process of monitoring which has, so far, failed to stop discharge of untreated industrial waste into rivers across the country.
Under the new system, the industries are required to in stall "continuous effluent and emission monitoring devices" at their discharge outlets. The devices would be linked online with State Pollution Control Boards (SPCBs) offices and with the Central Pollution Control Board (CPCB). It will allow the central pollution watchdog to monitor the discharges on real-time basis.
The dialogue on Wednesday involved specific consultation with Grossly Polluting Industries (GPIs) located in five states – Uttarakhand, Uttar Pradesh, Bihar, Jharkhand and West Bengal. The discussions involved presentations from the CCPB on the regulatory framework and from the leading industrial associations regarding actions taken and challenges faced in order to abate the pollution generated during the industrial processes.