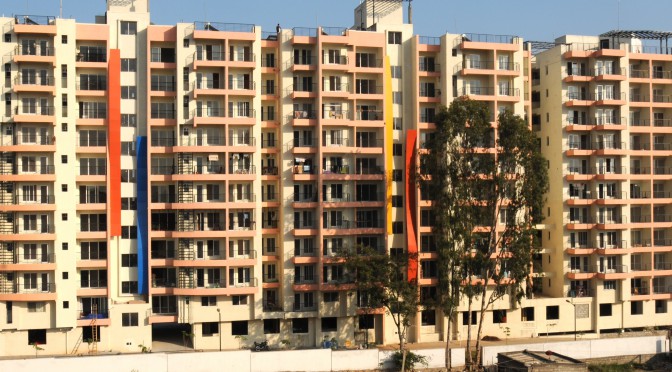 Oct 7, 2014 Most realty experts say: Don't expect the sector to turn round soon, especially the residential segment. While the new government has raised hopes and improved sentiments of investors, companies and experts believe a revival is at least a year away. But commercial properties will be in demand. The property sector is expected to grow at a snail's pace. High inflation and lower gross domestic product (GDP) growth won't help much.
"I do not think the real-estate price rise will beat inflation in the next one year. It can happen in two years," said Ashutosh Limaye, head of research and real estate intelligence at Jones Lang LaSalle. "Prices will rise steadily and not exponentially as five to six years ago." He said investors' return expectations should be in line with reality. Property prices doubled in Mumbai between 2005 and 2008. "We are at a high base. Prices cannot go up rapidly from here," said Limaye.
Amit Goenka, managing director and chief executive of Nifco, a financial services firm, said the sector will revive only after the GDP growth improves and domestic savings go up. "It will take at least a year for things to start looking up," he said. Even developers say revival is some time away. "The ground situation continues to be challenging and demanding. It will take a few more quarters for it to improve," DLF, the country's largest developer, said in the latest analyst presentation.
Global property consultancy Colliers International expects prices to go up marginally or remain stable. "We anticipate a stable price scenario in Mumbai and the National Capital Region due to high price points. However, Bangalore, Chennai, Pune and Kolkata may see marginal appreciation due to increased demand," said the latest report by Colliers.
High interest rates and prices mean low affordability. Also, developers have huge inventories. By estimates of Knight Frank, till June developers in top-six cities of the country had an inventory of 0.63 million.
Monday, October 06, 2014 | News Source: business-standard.com