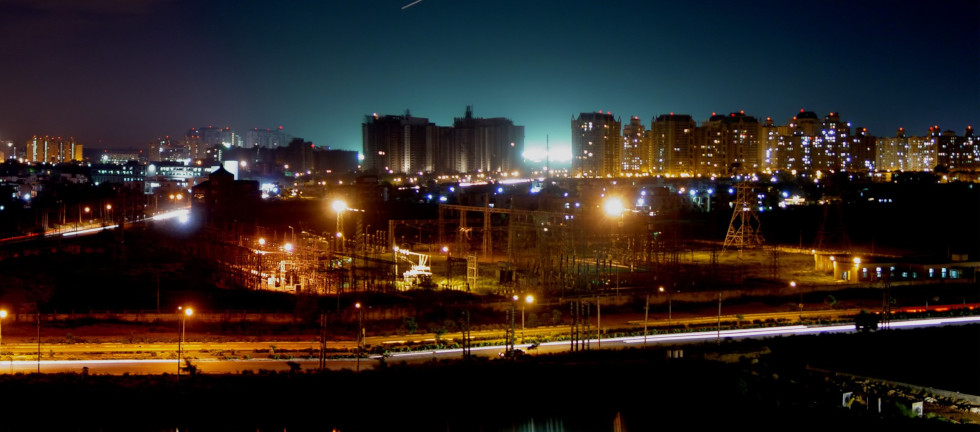 Oct 7, 2014: Dwarkadhis Project Pvt. Ltd., under the brand name of DPL Homes, is amongst the fastest growing Real Estate Developers of Delhi NCR and has etched its name in the industry by setting new paradigms for others to follow. After successfully crafting 23.5 Lacs Sq. Ft. area into beautiful residences & commercial spaces, DPL Homes now launches 'CASA ROMANA'- a contemporary residential group housing project, where luxurious Roman lifestyle wouldn't come heavy on your pocket. Built on the Roman theme with state-of-the-art construction technology & green building concept- "CASA ROMANA" is just 25 Mins. from Gurgaon, in Sector 22, Dharuhera, also known as, 'Gurgaon extension'. In no time, it has been positioned as a luxury & global lifestyle project, where residents will have the best of planned infrastructure and quality lifestyle combined with resort like amenities at their doorsteps. Show apartment is visit ready.
Speaking on the launch, Mr. Sulekh Jain, Chairman, DPL Homes, shared, "Our vision of bringing global lifestyle to India will be truly and in a most beautiful way, reflected in CASA ROMANA, which is inspired by Roman Heritage. The Roman's are always remembered for their magnificent infrastructure, perfection and lifestyle. It will be a dream project designed to meet the highest standards of quality, perfection, comfort of a global lifestyle, set by the Great Roman's; all of this at an unbelievably affordable price, almost one-third the price of Gurgaon. The Project will have all the high-end amenities like air-conditioned waiting lounge with bell desk, on demand movie theatre, salon & spa, round the clock concierge service, dedicated zones for sports, recreational as well as social activities and much more.
The high cost of living and scarcity of affordable housing, is really a critical concern, especially for mid-segment income group in Delhi, Gurgaon & other parts of NCR. Majority of customers have started exploring for better housing options in Gurgaon Extension. Casa Romana & its prime location, right on Dharuhera-Bhiwadi Expressway, just 2 Mins. from NH-08, is the best possible solution for this concern. Not only this, Dharuhera has many big Industries, Hospitals, Hotels & Education Hubs etc., which makes it a promising region for dwelling with ample employment opportunity, medical, educational & entertainment facilities. Industrial revolution, over the last decade, has tremendously increased the demand for residential apartments in Dharuhera. After delivering Aravali Heights- one of the biggest group housing projects in Delhi NCR, DPL Homes is confident about the planned execution & timely delivery of Casa Romana", he concluded.
Casa Romana extended over thoughtfully planned 17 acres (Approx.) will have elegantly designed Ground + Thirteen floor towers donned with all premium facilities as shared by the Chairman, and will offer a blend of exclusive apartments of 2 BHK, 2BHK + Study, 3BHK & 3BHK + Servant Room.
Modern amenities like dedicated Sports Zone spread over more than 40,000 Sq. Ft. along with other zones especially designed for Elders, Recreational & Social activities have been integrated to match up the resort like lifestyle at its best. Luxuriant Club at CASA ROMANA will boast of premium facilities like Swimming with Splash Pool & Jacuzzi, Gymnasium, Salon & Spa, Concierge Service, Restaurants, Café, Indoor Games and 'On Demand' personalized Movie Theatre. Many other elements like Palm Courts, Garden Pavilion and Kids Play area etc. will be a treat to your eyes.
Stepping a foot ahead in the direction of Corporate Social Responsibility (CSR) and acknowledging the importance of having an eco-friendly approach, DPL Homes will construct the project on Green Building Concept combined with European Construction Engineering Technique; Reinforced Insulated Microconcrete (RIM) Panel Technology. Therefore, the structure will not only be strong & energy efficient, but also save up to 50% of Air Conditioning & Heating electricity bills lifelong. Besides, you will get a healthy abode to flourish with many rare features like sound proofing, earthquake resistance, fire resistance, bullet proofing & high control over seepage, to name a few.
About DPL Homes
Headed by Mr. Sulekh Jain, Dwarkadhis Projects Pvt. Ltd. is a leading name in quality deliverance and vertical growth proposition in Delhi NCR, especially in Dharuhera Region. Driven by a commitment to perfection, technology and consumer insights, the Group has been making world class residential and commercial spaces, within the means of discerning consumers from every stratum of the society, and, in the process, redefining values, ethics and professionalism in realty of the country.
Its zeal for invention has made the Group grow from its successful leadership position in the field of Home Accessories, Stainless Steel Kitchenware and Modular Kitchen under the internationally acclaimed brand name of MAGPPIE. Currently, the Group is operating in NCR region and offers a diversified product portfolio, which includes residential apartments, commercial spaces and infrastructural developments, to name a few. All the ventures undertaken by this group have met with grand success. The Group is committed to deliver the best and will always abide by this.
The group has CREDAI NCR accreditation & "CRISIL SME 3" rating, which indicates a good level of creditworthiness & performance.
• Price from Rs. 2700 per Sq. Ft. onwards.
• Lifelong savings on Electricity bills.
• Resort style life, every day… every moment…
• Dedicated Sports Zone.
• Spread over an area of approx. 17 Acres.
• Built on the Roman Theme.
• Green Building Concept.
• European Construction technology.
• Location USP- Well connected to Delhi, Gurgaon, Manesar, Bawal, Bhiwadi & Neemrana