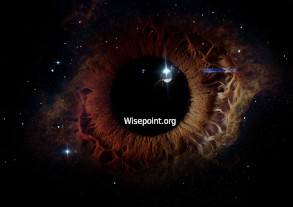 An education consultancy is a firm where the development of a student, his dreams and his calibre is realized and enhanced. Where a student seeks remedy for all education and career related queries and doubts. In this stream we have big names too, but the question again rises, are these big brands actually doing what they should? Well, somehow its human tendency, where there is crowd we tend to follow.
Campus Needs is one of the pioneer organizations assisting students in India to pursue their higher education overseas. It is an education advisory firm like a 100 others in the country. But there is an element in it that stands out. Unlike other education consultancies Campus Needs believes in building relations than dealings. When a student comes to us for guidance, our main objective is to direct the student in the right direction of education and career.
Campus Needs was founded in 2010 in New Delhi. Ever since we have worked for the development and enhancement of a student in choosing the right education mode, university and also helped in services like VISA, Pre-Visa mock tests, guidance over online application forms, etc. We provide opportunities for under graduation, post graduation and MBAs in the country and abroad. Currently collaborated with 100 schools and 300 domestic colleges, Campus Needs is like a fast growing baby in the education industry.
We started off in education management with foreign education and our goal consistently remains attempting to revolutionize the Indian education system. We believe knowledge is power. And any source of information that is instrumental in empowering the youth is education, be it music, dance, photography or art. With this aim in mind, we are launching our first ever Youth Newsline this April called "Youth Beat". Youth Beat is a newsline, issued by Campus Needs. In this, we bring to you knowledge of various sectors from politics to entertainment, from top universities abroad to top universities in India, from technology to recreation, from science to general knowledge. Youth beat is a newsline made for students to develop their skills and become all-rounders instead of just imbibing bookish knowledge. Our aim is to make learning a fun process for our readers.
Who makes Campus Needs?
Campus Needs is a team of young enthusiasts who are working towards a common goal of student development and guiding them towards the right decision for their educational career.
What is Campus Needs Vision?
Any education consultancy can offer you study abroad in the best universities but Campus Needs believes in catering anyone, rich or poor, girl or boy to realize their dreams. We believe in diversity. Campus Needs visions to help students achieve what they think is impossible.
Why Campus Needs?
Here at Campus Needs, education and choice go hand in hand. Campus Needs provides a student with best information about universities, counselling on what is best for the student according to his/her calibre and workshop training courses. Campus Needs believes in diversity of culture and education. Students are treated as family and not just mere sources of income.
How to reach Campus Needs?
One can simply contact Campus Needs
Make a step ahead and Campus Needs will walk next to you.
NA New Delhi, Delhi
Phone: 011-41550154