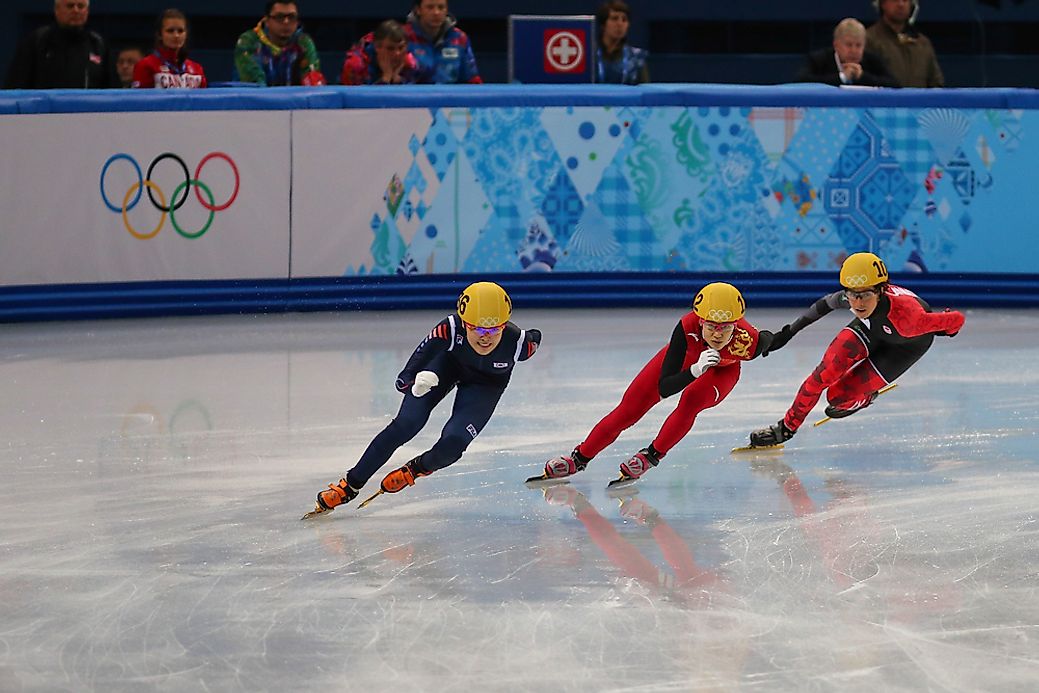 Feb 8, 2014: In Sochi 2014 Winter Olympics the Russians did create a challenging set up, though like India's desi media, pampered media folks of west are also being over critical and pushing their own political views instead of enjoing the wonderful sporting spectacle. Our English-loving ruling elite thriving on looted wealth from commoners would rather get pumped-up with earning season events like the last Commonwealth Games, who cares taking trouble for Winter Olympics in this cold!
What a big deal if Indian national flag was banned by International Olympic Committee (IOC) for alleged corruption of top officials, the same or their proxy looters will have lucrative chances again very soon, in some other form. Hey, the BCCI and its surrogates are not going anywhere, the richest cash cow adored by all. One day they will not hesitate to announce a "Indian Corruption League" with more fanfare overtaking current IPL brand and it's royalty worth.
Lazy cricketing is fine, Olympics demands a stronger nation, and this can also become a nightmare for easy going corrupt rulers and it's gundas, so just find ways to avoid competing, citing technical reasons. Some of the crazy and blind cricket wanderers here will have reasons to mingle with more nude cheer items on stage display, as hot add-ons. Modern sports and raw pleasure go hand in hand.
After few days when dust settles as usual, say all alternative fool-proof provisions are now in place, lift the ban please IOC… it's voting season here. OK done, go to media head-high. Let the auction begin … big bang!
Remember the first ancient Olympic Games in 776 BC, which were dedicated to the Olympian gods and were staged on the ancient plains of Olympia. The modern Olympic Games are leading international sporting event featuring summer / winter competitions among thousands of athletes from around the world in a variety of competitions involving more than 200 nations.. read more about Olympics at http://olympic.org But in incredible Cinema-Cricket Craze India of last few decades: SaviNeta Meharban toh AbhiNeta Pehalban, KabiJanta Gumnam, Athletes SurDas – अतुल्य! A raw fact: biggest assholes are the majority bhakts themselves – Me, You, He and She – change is needed from within us.