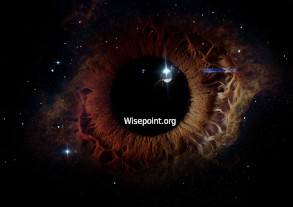 Amkette, one of the leaders in the world of electronics has put together a set of amazing features into its latest addition, Trubeats Clipon Headset & Receiver. The Clipon is the next generation headset that is sure to make the life hassle free. It comes equipped with a wide range of stunning attributes such as Multi-phone Connectivity and Noise Cancelling Microphone allowing full control over music and calls. The aux cable included in it upgrades the device into a Bluetooth Wireless Stereo. With its appealing design, the bluetooth headset is the perfect companion for one on-the-go. The Trubeats Clipon Headset pairs with the smartphone via bluetooth and one can either clip it to the collar or just hang it around the neck securely.
An easy to use wireless headset from Amkette is surely going to make the experience go thumping with its rich quality and dynamic sound. This fully loaded Bluetooth headset is available at reasonable rates. Some of the notable features:
Compact Size Stereo Headset:
Compact size headset for both music and call. Clip on your collar, enjoy music and never miss a call on the go. Use the included earphones or connect any other pair you like.
Remain Connected with 2 phones at the same time:
With its multi phone connectivity technology you can stay connected to two phones at the same time and can play music or receive calls from either of them.
Stereo Music and Hands free for Car
It works as a wireless aux and enables wireless streaming of music from your mobile to your Car Stereo. It also helps you in taking calls absolutely hands free. Plug the ClipOn receiver into the car stereo with the provided aux cable and you can enjoy a convenient way of streaming stereo music or taking calls.
Wireless Music Receiver for Home Stereo
Make your home stereo into a bluetooth stereo and play music wirelessly from any bluetooth device. Just plug it into the home stereo aux input with provided aux cable and play your favorite tracks.
Easy to understand voice prompt:
Gives voice prompt at every step such as power on, paired, connected, incoming call, etc., which makes it easy to understand and use.
About Amkette,
Since its inception Amkette has enhanced the digital lifestyle of consumers with its state of the art audio, computing, entertainment & wireless products. The vision of the company is to deliver best in class digital products & to bridge the gap between smart devices and consumers.