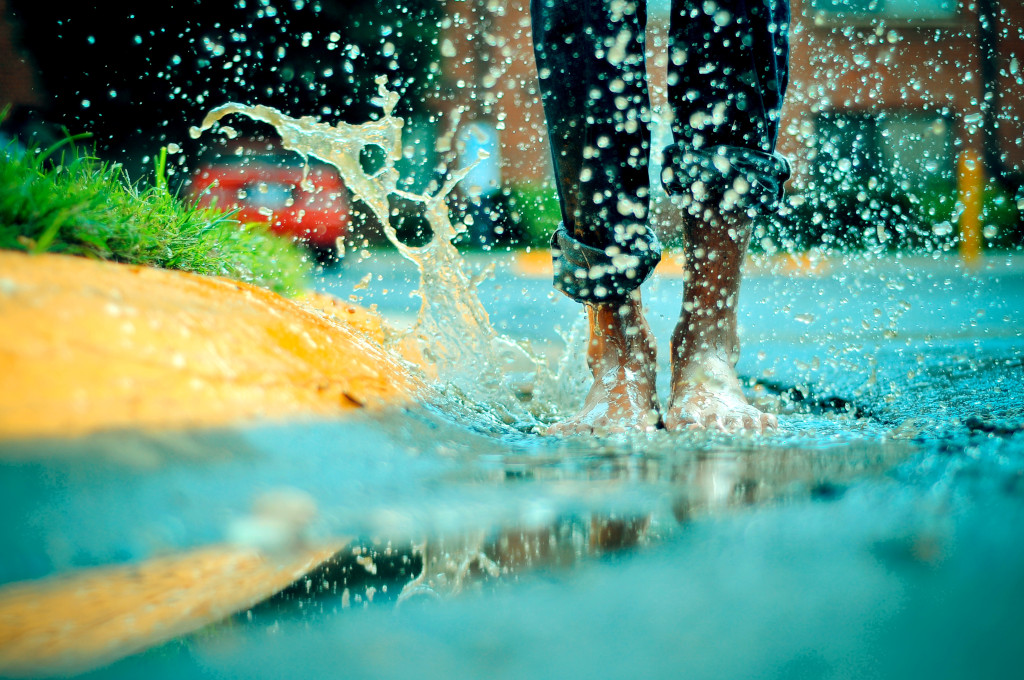 Amazed by the vigor with which many of the pot bellied, half bald, pan-chewing men were dancing exactly the way peacocks are spotted after the first rains, encouraged by AccheDin for connected contractor cronies alias #ChorBhakt election investors, yielding season coming again! After bookies announced their rates on how much it would rain in June-July, political contractors hire laborer for carrying out some water-logging works / operations – the inferior the better it is for more bucks to be made later. The sober masters have different ways of elitist rain-forest frog dancing.. different story though much addressed by popular media 24/7!
The contractors dream comes true every monsoon.. blacklist, hitlist, bribelist or whatever. "Aaj jab Mira Road mein ghutne ke upar tak paani bhara, tab jaan mein jaan aayi". A contractor from Gujarat can sing "maaru man mor bani thanghat kare". "They can love us, they can hate us. But they cannot ignore us. With God's grace, if the rains continue for another 2-3 days, the city will come to a virtual halt and then we will be given the mammoth tasks of draining the water, road repairs, new potholes, etc.. All I can see is my laborer clearing the waters while I gift a luxury car to my girlfriend… happy family, happy India." – Jul 5, 2014
They can be found proudly laughing and forwarding jokes on potholes in the city.. thank to the Bhakts, Senas, Topis and Mafia.. corruption is endemic and pandemic. But who cares. Keep voting the guys with notes, spreading viral lies, media reach, technology crooks and overall charm of hiding truth.. see how the corrupt-rich change the definition of human life in future hiring such goons. Not just in Mumbai, the whole of India is vulnerable. Current tenders for ChorBhakts development jugaad is best insurance for future corruption trending on paid media. More than 90% of sarkari contracts in all fields are just clean …. some laughter is good for rider relaxing.. share it with care.
Rains are earth's age-old cure for depleting groundwater, even a KG kid will suggest those "be practical" shouting so-called development policy making messiahs to remove greedy concrete, human barriers & artificial chokes to allow natural soaking… or face and push citizen slaves into as many disasters chanting more development for tight-wing cum crooked supremacist gangs.