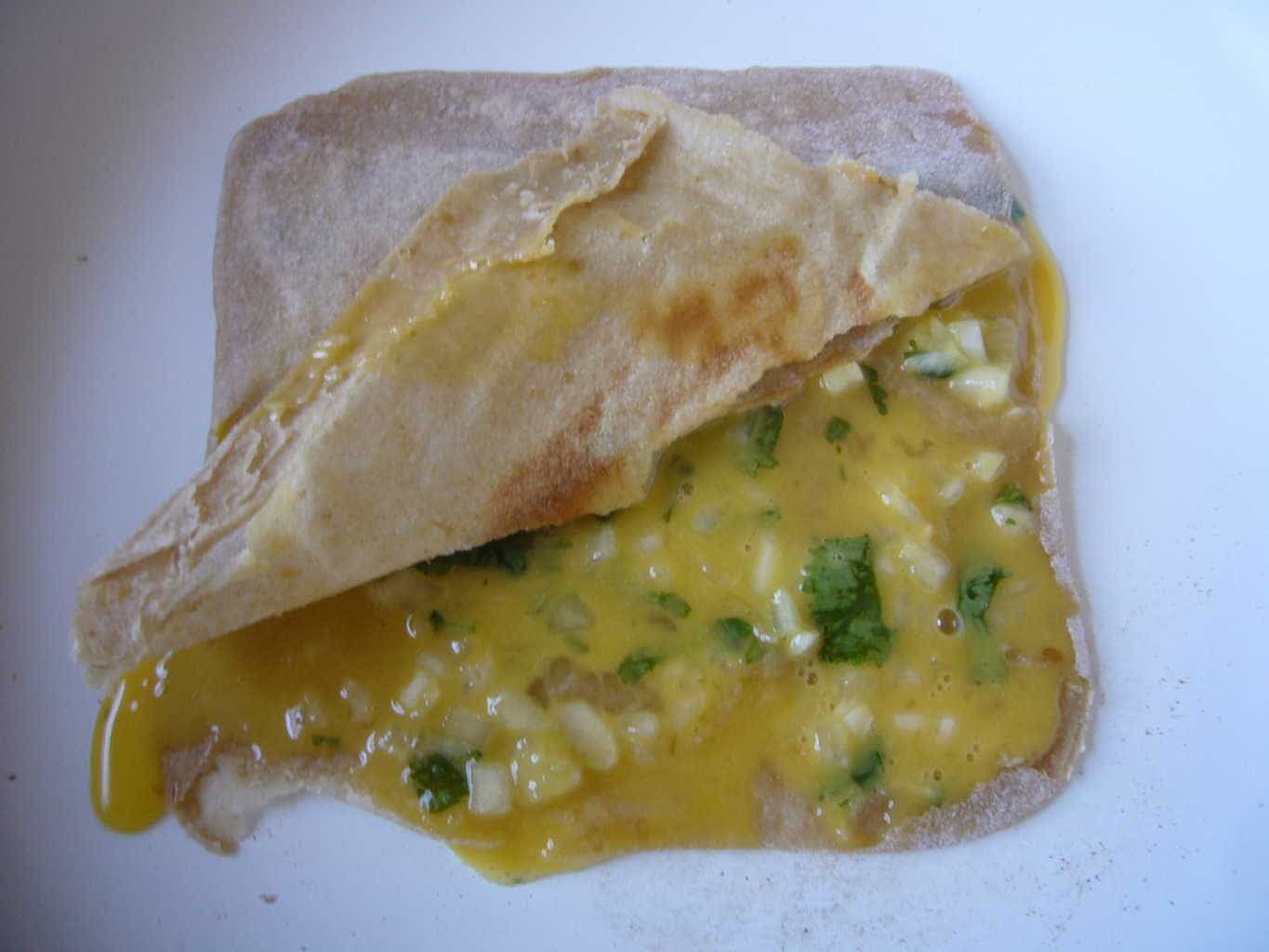 Ingredients
For 2 Parathas:
Wheat flour (atta): Half cup,
Fresh eggs: 2,
Fine chopped onion: ¼ cup,
Water: almost ¼ cup,
Coriander,
Green chilly,
Salt,
Cooking Oil ( or Ghee)
Instructions
In a bowl take flour and add little salt to it.
Sprinkle little water at a time and knead a soft dough.
Cover and let the dough rest for 15 minutes.
After 15 minutes take out the dough and knead it once again.
Divide the dough in four parts.
Take one part and roll the dough to a ball.
Dip this ball in dry flour and make a oval shape.
Spread little oil and sprinkle some dry flour over this oval shape dough.
Squeeze the dough from the center and put one part on top of other.
Dip it in the dry flour and roll it to a disc.
In a separate bowl mix together one egg, chilly, coriander leaves chopped onions, salt.
Heat the pan at medium heat and cook the paratha from both sides using little oil.
As you see paratha split into layers, open one layer and put the egg mixture.
Cover it again with the layer of paratha.
Cover the paratha and cook it for 1 -2 minutes from both sides.
Gently press with the spatula from both side to make sure paratha is all cooked from inside.
Serve this egg paratha with pickle, chutney and salad.
Notes
1. Making soft dough gives soft parathas and chapati.
2. Let the dough rest for 15 minutes after kneading this will make the dough soft and elastic and easy to work.
3. Be careful while putting the egg inside the paratha as paratha will be very hot.
4. It takes little practice to make these egg parathas but I am sure you will be expert after making 2 parathas.
5. Don't worry if some egg comes out of the paratha you can either eat it like that or remove it before serving.
6. It's important in making these egg parathas that paratha should get layers so that egg can be stuffed inside so I really recommend to watch my video to get nice layered paratha.