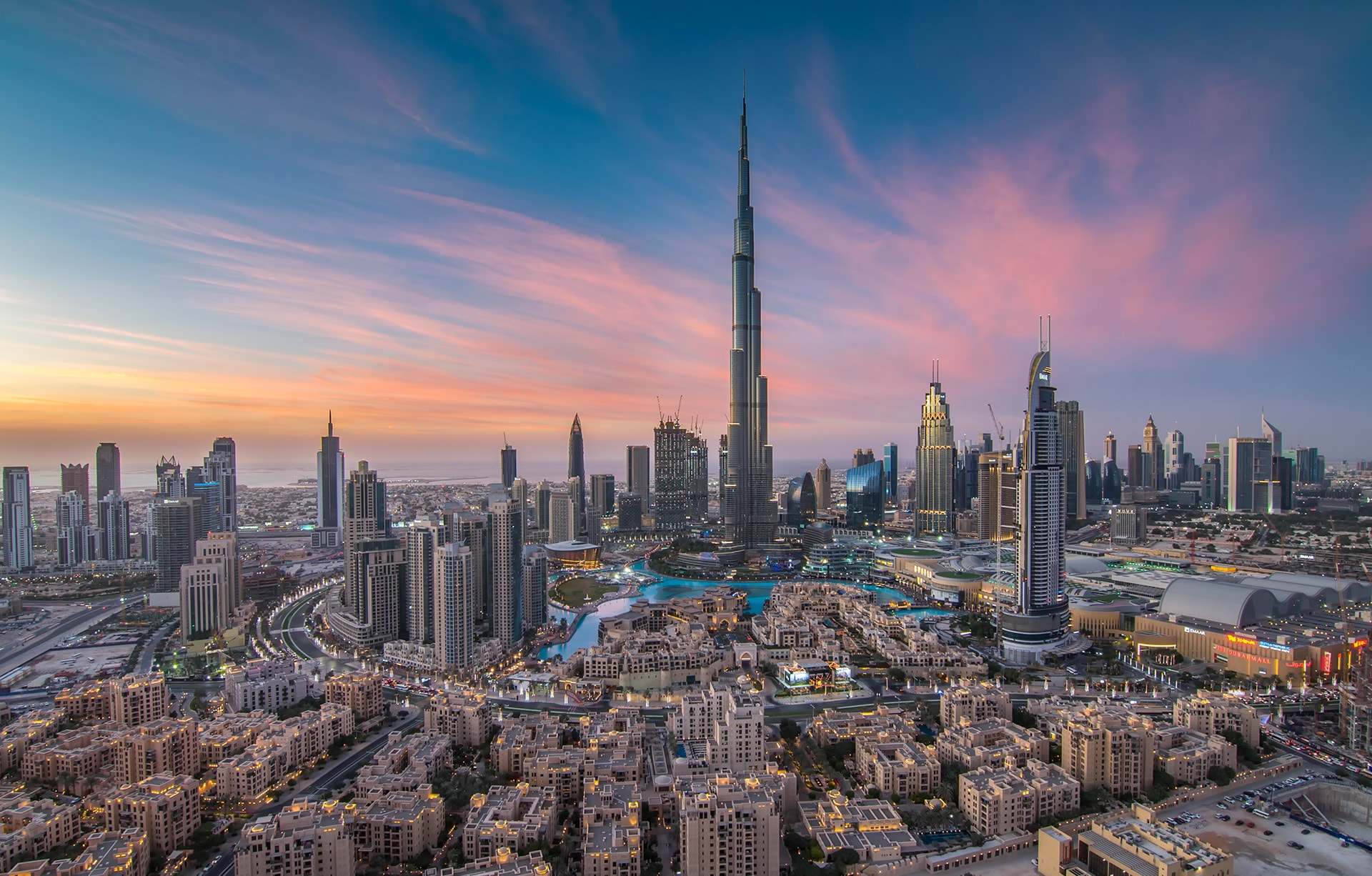 Real estate developer, DAMAC Properties has signed an exclusive deal with Paramount Hotels & Resorts (PHR FZ-LLC)to expand its branded hotels and serviced living concepts to new cities around the region. The hotels & serviced residences will be launched over the next five years across Dubai, Abu Dhabi, Jeddah and Istanbul.The new agreement is a major expansion on the current deal which has already seen four different projects announced in Dubai, UAE and Riyadh, KSA.
Each project will bring to life a style and ambience reflective of the famous Hollywood movie studio, Paramount Pictures, which has produced more than 3,000 famous movies over the past 103 years. "DAMAC Properties is delighted to be extending its exclusive agreement with Paramount Hotel & Resorts – a deal which will present many new and exciting opportunities to bring the Hollywood lifestyle and California cool to many more premium locations," said Ziad El Chaar, Managing Director, DAMAC Properties.
"From our initial announcement back in March of last year, the Paramount Hotels & Resorts-branded products in Dubai and Riyadh have proved to be immensely popular with our sophisticated client base. We are pleased that in the coming years we will be able to expand this concept to many new markets."
DAMAC Properties is already working with Paramount Hotels & Resorts on a four-tower hotel and serviced residences project in the Burj Area of Dubai – DAMAC Towers by Paramount Hotels & Resorts, a private gated community in the AKOYA by DAMAC, master development called DAMAC Villas by Paramount Hotels & Resorts, a beachfront hotel- Paramount Hotel, Jumeirah Waterfront and a serviced hotel apartments project on King Fahd Road in Riyadh in the Kingdom of Saudi Arabia, DAMAC Tower by Paramount Hotels & Resorts.
During Cityscape Global last month DAMAC Properties also announced it is to build the 'Paramount Hotel Dubai, Downtown' a 1,250 key hotel with luxury rooms and suites, on a plot located just off Sheikh Zayed Road in the Downtown which will open its doors soon (Oct 22, 2014).
GhassanAridi, Chairman, Paramount Hotel & Resorts, said: "The reception to the Paramount Hotels & Resorts-branded hospitality concept has been overwhelming and when it came to expanding the brand further, there was no question that we should do so in partnership with DAMAC Properties. Positioned in key locations, the new developments will be a series of dynamic and sensory experiences that live up to our mantra of producing hospitality that is unmistakable, unforgettable and consequently, unmissable."
The properties produced by Paramount Hotels & Resorts will be developed using a creative process in line with the history and traditions of Paramount Pictures. Each will be conceived as a major release and will be crafted by a team of creative people, working together with a uniquely creative process. Warm service, design and energising concepts will combine to mark a new chapter and set a rare standard in luxury hospitality.
Despite the growth in real estate prices across the Middle East, in particular Dubai over the past couple of years, prices remain low compared to the rest of the world. According to the latest research by Knight Frank, 'US$1 million buys approximately 146m2 of luxury living space in Dubai – around six times more than in London, seven times more than in Hong Kong and ten times more than in Monaco'.
Tourism is also booming in Dubai, backed by its safe-haven status in the region and high quality infrastructure, tourism hot spots and, of course, the wide array of shopping outlets. Dubai recently became the fifth favourite hotspot for global travelers, jumping ahead of New York and other popular cities in Europe, according to MasterCard. The company's Global Destination Cities Index states that 12 million international visitors will come to Dubai this year, an increase of 7.5 per cent from 2013.
"Dubai is a great city; our home city," concluded Mr. El Chaar. "As tourism continues to grow here, it will have a positive impact across a wider area, including Abu Dhabi, Saudi Arabia and the Middle East region, making this agreement with Paramount Hotels & Resorts a key strategic growth plan for the company."
Established in 2002, DAMAC Properties has delivered almost 11,000 units to date and currently has a development portfolio of over 26,000 units at various stages of progress and planning as of June 30th 2014.
###
About DAMAC Properties: For over a decade, the rich and diverse real estate portfolio of DAMAC Properties has been at the forefront of the Middle East's luxury real estate market. With an enduring passion for design and quality, the company has built a reputation for creating some of the most iconic and desirable properties in the UAE, Qatar, Saudi Arabia, Iraq, Jordan and Lebanon.
Established in 2002, DAMAC has delivered almost 11,000 units to date and currently has a development portfolio of over 26,000 units at various stages of progress and planning as of June 30th 2014, which includes over 10,000 hotel rooms and serviced hotel apartments.
Always at the forefront of visionary concepts, DAMAC has relationships with Paramount Hotels & Resorts, (the official licensee of Paramount Pictures), Italian fashion houses Versace Home and FENDI Casa for branded residential apartments & villas and The Trump Organisation for the development & operations of the Trump International Golf Club, Dubai and The Trump Estates within the AKOYA by DAMAC development.
In Mid-2013, DAMAC Properties introduced the 'AKOYA by DAMAC' master plan development in Dubai. This includes mansions, villas, luxurious apartments and a retail centre all surrounding 'The Trump International Golf Club. Within the AKOYA by DAMAC, living experiences include 'The Trump Estates', a limited collection of 100 luxurious mansions. Also set within the heart of the community is a global first, with the launch of FENDI fashion-styled villas. AKOYA by DAMAC is also the home of Golf Veduta – serviced hotel apartments and DAMAC serviced Villas by Paramount Hotels and Resorts.
Following the success of AKOYA by DAMAC, AKOYA Oxygen was launched in August 2014. The 55 million sq ft development in Dubailand and will include the most lush, green living area in the region. The project will surround The Trump World Golf Club Dubai and will also includes a five-star international Hotel, a luxury desert-style wellness centre, globally-recognised retail brands, leisure & entertainment offerings, and organic market places all set within beautiful manicured and peaceful landscaping.
As a global leader in branded real estate, the company is also developing a US$1 billion hotel and luxury serviced residences in the Burj Area of Dubai, called 'DAMAC Towers by Paramount', which will comprise the first Paramount Hotel & serviced Residences in the region.
Within the hospitality sector, DAMAC's in-house hospitality team is responsible for managing the Company's growing portfolio of over 10,000 units of leisure assets in its serviced hotel apartment developments. The division provides complete hospitality management through its own hospitality operating brands 'DAMAC Maison Hotels and Hotel Apartments and NAIA by DAMAC.
As DAMAC continues to innovate and bring new concepts to the market, the Company is determined to build on its powerful performance to date. With vision and momentum, DAMAC is building the next generation of Middle East luxury living.
In addition to support services provided by the Dubai headquarters, the company's comprehensive Customer Care Program provides solutions through its network with offices in the UAE, Jordan, Iraq, Lebanon, KSA and Qatar.
About Paramount Hotels & Resorts:
PHR FZ-LLC, established and registered in Dubai in 2012, secured an exclusive, long-term agreement with Paramount Licensing Inc., the licensing division of Paramount Pictures Corporation, to establish a chain of Paramount-branded hotels, resorts and residences. While not an investor, Paramountoversees the creation of this exciting new hospitality concept. PHR FZ-LLC, headquartered in Dubai, is a luxury lifestyle hospitality company that celebrates the power of creativity in all its form – design, service, entertainment, technology, accommodation, cuisine, meetings & events and wellness and fitness, to meet the needs of the new creative spirits of discerning luxury travelers.
For more information please contact: Luca Bandecchi, Corporate Director of Marketing Communication, PHR FZ-LLC Phone: +971 04 452 8881