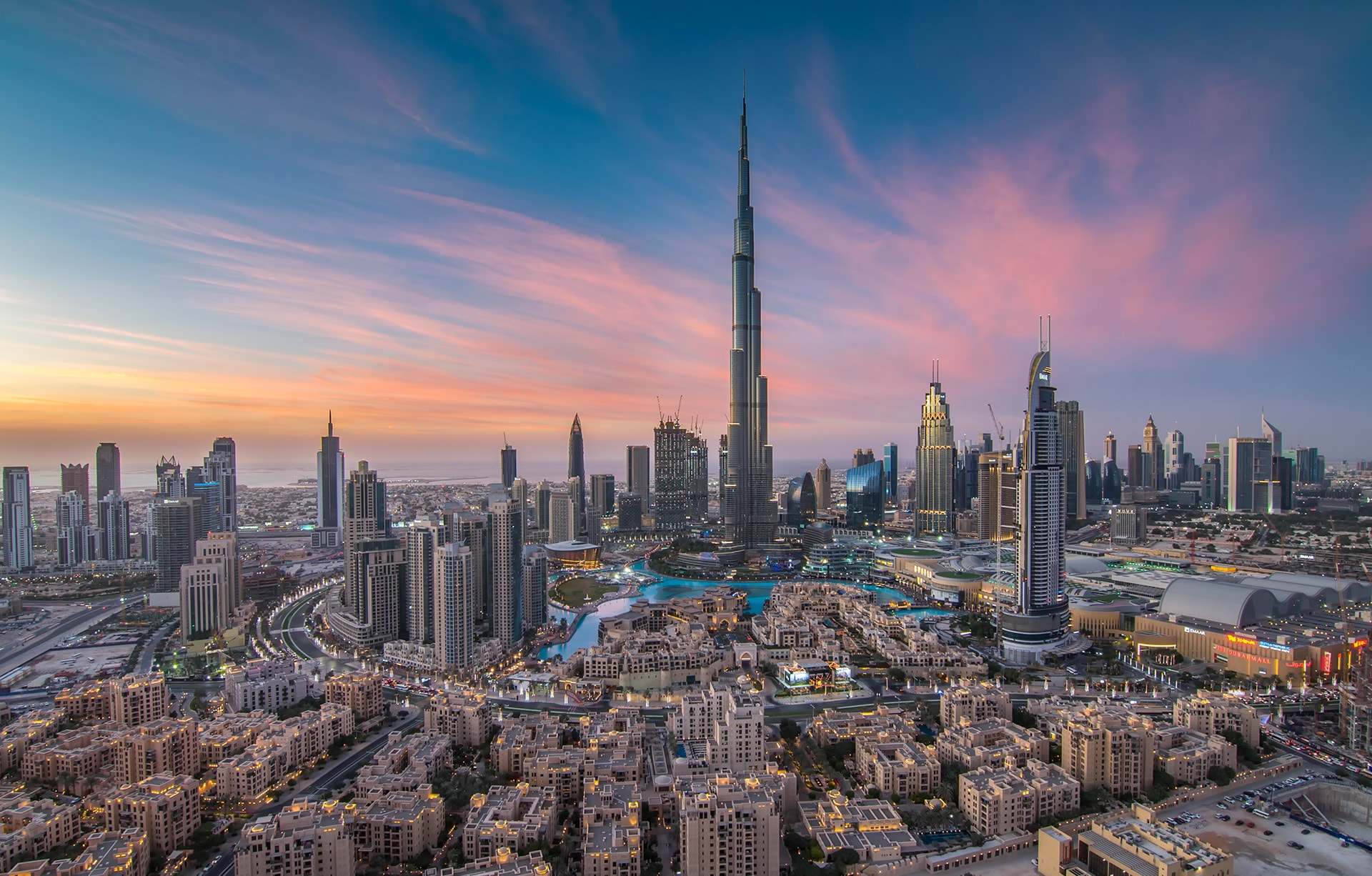 Oct 30, 2014: Leading real estate developer DAMAC Properties has opened a 211 deluxe hotel suites tower in the Burj Area of Dubai. 'Canal Views' is the company's second project in the popular shopping and tourism district, following the successful launch of DAMAC Maison – Dubai Mall Street. The premium tower will be managed and serviced by it hospitality division, DAMAC Maison.
The tower was inspired by the clean, open and modern designs seen in hospitality projects within big metropolitan cities, including New York, London and Paris. Canal Views enjoys unrivalled views over the Business Bay water canal, looking out across the world's tallest tower and just a couple of minutes from the world's busiest shopping mall.
"Canal Views offers a different ambience and style to DAMAC Maison – Dubai Mall Street, but with the same exemplary service standards our guests have come to expect from DAMAC Maison," said Niall McLoughlin, Senior Vice President, DAMAC Properties. "We look forward to welcoming families and business visitors from all over the world, to enjoy the luxury service standards in a prime location with great views, perfectly positioned to explore everything Dubai has to offer."
Canal Views has a variety of deluxe rooms of one-, two- and three-bedroom suites to suit every need. Each unit comes complete with complimentary internet access, a fully-fitted kitchen, and cable TV.
The luxury hotel suites also have a host of leisure facilities and services to enhance the experience. The Maison café located on the third floor offers a wide selection of international delights, all prepared with fresh produce. The lounge area has a stunning terrace looking out over the area to relax with friends & family around the swimming pool, while the steam, sauna and open-air Jacuzzi provide a relaxing environment to soak away the day's endeavours.
Operating under two hospitality brands, DAMAC Maison and NAIA by DAMAC, DAMAC Properties will offer bespoke services to residents in more than 11,000 serviced hotel apartments by the end of 2018. The company will be one of the largest Hotel Apartment operators and developers in the world. Following the opening of Canal Views, almost 1,000 rooms are already open and operational.
DAMAC Maison – Dubai Mall Street opened to rave reviews in December of last year, with stunning views overlooking the Burj Khalifa, while NAIA by DAMAC is also now in operation, with the opening of the award-winning NAIA at Suburbia Jebel Ali Hotel Apartments.
Established in 2002, DAMAC has delivered almost 11,000 units to date and currently has a development portfolio of over 26,000 units at various stages of progress and planning as of June 30th 2014, which includes over 10,000 hotel rooms and serviced hotel apartments.
Further information is available at damacproperties.com
###
About DAMAC Properties: For over a decade, the rich and diverse real estate portfolio of DAMAC Properties has been at the forefront of the Middle East's luxury real estate market. With an enduring passion for design and quality, the company has built a reputation for creating some of the most iconic and desirable properties in the UAE, Qatar, Saudi Arabia, Iraq, Jordan and Lebanon.
Established in 2002, DAMAC has delivered almost 11,000 units to date and currently has a development portfolio of over 26,000 units at various stages of progress and planning as of June 30th 2014, which includes over 10,000 hotel rooms and serviced hotel apartments.
Always at the forefront of visionary concepts, DAMAC has relationships with Paramount Hotels & Resorts, (the official licensee of Paramount Pictures), Italian fashion houses Versace Home and FENDI Casa for branded residential apartments & villas and The Trump Organisation for the development & operations of the Trump International Golf Club, Dubai and The Trump Estates within the AKOYA by DAMAC development.
In Mid-2013, DAMAC Properties introduced the 'AKOYA by DAMAC' master plan development in Dubai. This includes mansions, villas, luxurious apartments and a retail centre all surrounding 'The Trump International Golf Club. Within the AKOYA by DAMAC, living experiences include 'The Trump Estates', a limited collection of 100 luxurious mansions. Also set within the heart of the community is a global first, with the launch of FENDI fashion-styled villas. AKOYA by DAMAC is also the home of Golf Veduta – serviced hotel apartments and DAMAC serviced Villas by Paramount Hotels and Resorts.
Following the success of AKOYA by DAMAC, AKOYA Oxygen was launched in August 2014. The 55 million sq ft development in Dubailand and will include the most lush, green living area in the region. The project will surround The Trump World Golf Club Dubai and will also includes a five-star international Hotel, a luxury desert-style wellness centre, globally-recognised retail brands, leisure & entertainment offerings, and organic market places all set within beautiful manicured and peaceful landscaping.
As a global leader in branded real estate, the company is also developing a US$1 billion hotel and luxury serviced residences in the Burj Area of Dubai, called 'DAMAC Towers by Paramount', which will comprise the first Paramount Hotel & serviced Residences in the region.
Within the hospitality sector, DAMAC's in-house hospitality team is responsible for managing the Company's growing portfolio of over 10,000 units of leisure assets in its serviced hotel apartment developments. The division provides complete hospitality management through its own hospitality operating brands 'DAMAC Maison Hotels and Hotel Apartments and NAIA by DAMAC.
As DAMAC continues to innovate and bring new concepts to the market, the Company is determined to build on its powerful performance to date. With vision and momentum, DAMAC is building the next generation of Middle East luxury living.
In addition to support services provided by the Dubai headquarters, the company's comprehensive Customer Care Program provides solutions through its network with offices in the UAE, Jordan, Iraq, Lebanon, KSA and Qatar.