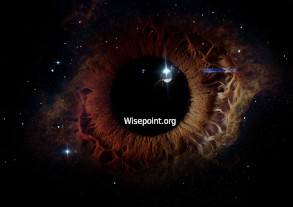 Edureka (Brain 4ce Education Solutions Pvt. Ltd.), today announced that it ranked No.1 on the Deloitte Technology Fast 50 India 2014, a ranking of the 50 fastest growing technology companies in India. Rankings are based on percentage revenue growth over three years. Edureka grew 2768 percent during this period.
Edureka's CEO & Co-Founder, Lovleen Bhatia, credits innovative course delivery model, professional relationship with their customers and a dedicated and diligent team with the company's 2768 percent revenue growth over the past three years. He said, "Edureka is delighted to have received the award. This recognition certainly would further motivate our team's aim to extend a highly professional online alternate education platform for learners globally."
Kapil Tyagi, Chief Product Officer & Co-founder, Edureka said, "With the growing complexity and size of projects coupled with the challenge of shortage of skilled professionals, organizations are now increasingly seeking innovative ways to overcome this challenge. We are glad that our tutorial model has been widely accepted and successfully gained learner's trust. Without this, it wouldn't have been possible to become one among the fastest growing 50 technology companies of India.
"Being a winner in the Deloitte Technology Fast 50 India ranking is a testament to a company's commitment to technology," Rajiv Sundar, Senior Director, Deloitte in India, and Program Director Tech Fast 50 India 2014. "With its 2768 percent growth rate over three years, Edureka has proven that its leadership has the vision and determination to grow."
About Deloitte Technology Fast50 India Programme
The Technology Fast 50 India program, which was launched in 2005, and celebrating its Tenth anniversary this year, is conducted by Deloitte Touche Tohmatsu India Private Limited (DTTIPL), and is part of a truly integrated Asia Pacific program recognizing the India's fastest growing and most dynamic technology companies (public and private companies) and includes all areas of technology – from internet to biotechnology, from medical and scientific to computers/hardware. The program recognizes the fastest growing technology companies in India based on their percentage revenue growth over the past three financial years.
About Edureka
Edureka (Education+Eureka) founded by two ex-Infosys employees & IIT alumni – Lovleen Bhatia and Kapil Tyagi is the fastest growing online education platform offering live instructor led technology and business courses to professionals and students across the globe. The market leader in Big Data Analytics, Mobility, Business Intelligence domains, Edureka, help individuals and organizations to mitigate skills gap and specialize in new upcoming technology to stay relevant to the industry. Edureka has topped as Fastest Growing Technology Company on the Deloitte Technology Fast 50 India 2014. The delivery methodology consisting of 'Live instructor led courses' with project based assignment evaluation; 24×7 expert support and free life-time content support differentiates them from its competitors. With a dropout rate of only 10% and huge student market base in India, USA, UK and Australia, Edureka plans to offer 100 courses in multiple niche domains by end of 2014. For more info, visit: edureka.co