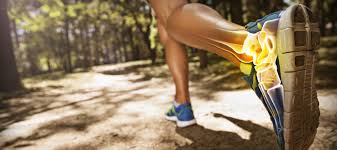 YouTooCanRun is proud to announce the release of India's first book on running for good health. Aptly titled 'From Sofa to 5K', it seeks to make running easy and fun. Decoding the science of running and putting it in simple to understand terms, the book seeks to spread the fun of running to those who are sedentary. Written in a simple language, this is the only book you will need to start running. Besides chapters on motivation, weight loss and running logistics this book also provides a structured training plan for the rank beginner and those who are already fit. Overweight beginners have a modified training plan too. The daily health log at the end of the book helps you track your performance across several parameters.
The book is written by P. Venkatraman a veteran runner who runs Half Marathons every month and has run more than 80 so far. The technical editor is Mr Daniel Vaz one of India's most respected trainer. The foreword is by Dr Aashish Contractor, an eminent cardiologist and sports physiologist. With recommendations from Gul Panag, Major D P Singh and Milind Soman, the book is a must buy for those who are thinking of taking up running. (Jan 10, 2015)
The book will be released at The India Running Summit on Saturday, 17th January at the C. K. Nayudu Hall, Cricket Club of India, Dinshaw Vaccha Road, Churchgate, Mumbai.
About YouTooCanRun: A social entrepreneurship wholly devoted to the cause of promoting running for good health.
About The India Running Summit: The India Running Summit, in its second year, is the go-to event for those who are keen to promote running in India. Held every year on the Saturday preceding the SCMM, the event schedules curated content from across India.
To know more about the event please visit youtoocanrun.com