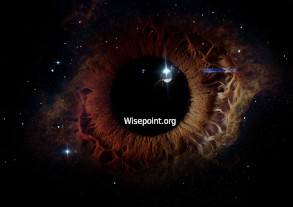 Jaipur based online-only jewellery brand KuberBox.com has launched an attractive range of Valentine's Day Jewellery under the new collection called "Valentine Love Collection". KuberBox.com retails gold & diamond jewellery online, with free shipping & COD all across India. Being based in the gem capital of India, Jaipur, they offer the most authentic jewellery made by fine jewel smiths. The underlying idea behind starting up KuberBox was to offer affordable & chic precious jewellery for office-going modern women.
KuberBox was started by Sourav Lodha, an electronics graduate hailing from Jharkhand, who later learnt Diamond Grading & Identification through a certification course in Delhi. Sourav was earlier working in a Bangalore based startup and was always inclined towards new age commerce & internet companies. In college he started up another e-commerce company with two friends, which they later sold to a Delhi based company after graduation. That entrepreneurial blood has always flown inside him & he is always bustling with new ideas. Ask him why anyone would want to buy precious jewellery online & he fires, "People buy online from us because the transaction is transparent & the buyer gets every minute detail about their jewellery before purchase".
He further adds, "Another important factor is hallmarking of gold & certification of diamonds. We use the services of reputed international labs like SGL for the certification of our jewellery." "The traditional jewellery showrooms firstly do not carry variety for sub Rs.15000 jewellery & their focus is on Bridal Jewellery. Secondly, there is no standardization & thus a new jewellery shopper is apprehensive of going to these showrooms. The new age buyer wants transparency, disclosure, standardization & service – none of which are hallmarks of a showroom jeweller. Add to that pushy salesman at such places & you have the created the perfect turn-off for shoppers", quotes Sourav. KuberBox.com is trying to assist such shoppers make the right purchases by offering affordable jewellery with convenient online shopping experience.
The Valentine Love Collection consists of 66 light weight gold & diamond jewellery designs across categories such as earrings, pendants & rings. All these designs are representative of a heart shape in some way or the other. The price range starts at Rs.3568 & goes all the way up to Rs.39964. The collection consists of some really adorably & pretty heart shaped pendants & small stud earrings. Any girl would definitely love to be gifted one of these on Valentine's Day.