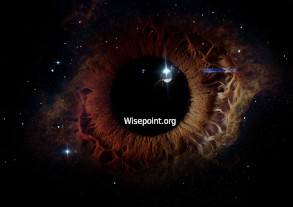 CITY POLICE REGISTER F.I.R. AGAINST TURNER MORRISON DIRECTORS, Co SECRETARY, CAs & LAWYERS FOR FORGERY, FRAUD
Kolkata, June, 2015 : Nirmal Jit Singh Hoon is 93 years old. And the Chairman of Hungerford Investment Trust Ltd, a company registered in Singapore, which has been fighting – so far, a losing battle – in the Courts for wresting back control of Turner Morrison Ltd, a blue-chip Company of the 1920s owned by the Turner family of UK, and which owns many of the shipping, manufacturing, trading and coal-mining corporate Czars of yesteryears, such as Angelo Brothers Ltd, Shalimar Tar Ltd, Lodna Colliery (1920) Ltd, Shalimar Works Ltd, Graham Trading (UK) Ltd, etc.
But it seems that the tide has finally turned. All from detection of a forged document. In litigation that started in 1967 before the Calcutta High Court, after 48 years, Hungerford finally obtained a judgement from the Division Bench of Justice Ashim Kumar Banerji and Samapti Chatterjee in its favour on 7-4-2015, which not only upheld Hungerford's rights to dividends of Rs. 12,16,350 declared by the Directors of Turner Morrison Ltd and due to it for 1965, 1966 and 1967, but also declared as a fraudulently-fabricated forgery the Resolution and Minute Book allegedly dated 21-01-1975 subsequently produced by Turner Morrison before the High Court to resist the payments of this dividend. The Bench held "Therefore, from the conduct of the 'TML', we have no hesitation to hold that the purported resolution dated 27th January, 1975 was fraudulently fabricated to deprive the 'Hungerford' from its legitimate unpaid dividend. Non-payment of dividends was a continuous offence so long the payment is not made. Therefore, there is no question of limitation."
Armed with this judgement, Hungerford approached Hare Street Police Station, and demanded registration of FIR under Sections 409 / 420 / 467 / 468 / 471 / 120-B of the Indian Penal Code, which was registered by the Police Station on 15-04-2015. The offences for which the FIR has been registered by the Police involves punishment of life imprisonment.
In a marked departure from corporate convention (where lawyers usually are viewed to be immune), the FIR names as the accused not only the Directors of Turner Morrison Company from 1994 onwards, but also accuses their lawyers, Khaitan & Company's principal, Mr. Pradip (aka "Pintu") Kumar Khaitan as an integral part and lynchpin of the criminal conspiracy relating to this forgery and fraud.
The accused named in the FIR registered by the Kolkata Police are Turner Morrison's Managing Director Amit Judge and his wife Renu Judge, Judge, their lawyer Advocate Pradip (aka "Pintu") Kumar Khaitan (of Khaitan & Company, Advocates), CA Ranjit Chopra, Ranjit Chowdhury, Inderjit Singh Narula, Jayant Raj Kochhar, Company Secretary K. K. Biyani, and Samir and Ashok Jain.
Hungerford, in execution of this judgement, has filed an application before the Company Judge seeking that this decree of Rs. 12,16,350 be enforced with payment of interest, which as per the provisions of the Companies Act, comes to a claim of Rs. 505.02 crores as of 30-4-2015. It has also sought for imprisonment of Turner Morrison's Directors, as non-payment of dividends declared by a Company is an offence under Section 127 of the Companies Act (2013), which makes imprisonment of the Directors for upto 2 years mandatory.
However, Hoon is not satisfied with just this. Hungerford is filing a civil suit separately against Turner Morrison for Rs. 18,405 crores, claiming that the sum of Rs. 12.16 lakhs due to it in 1967 was then equivalent to Singapore $ 9,73,080, which today would have come to Singapore $ 4.04 billion, which would be equivalent to Rs. 18,907 crores aty current exchange rates today. Reducing Rs. 505 crores from this sum, Hungerford is filing suit for the difference of Rs. 18,402 crores. This suit will perhaps be the largest suit filed in India's corporate history.
Interestingly, as Hoon is also Chairman and majority shareholder of Turner Morrison Ltd, he intends to file a suit by Turner Morrison against its alleged lawyers, Khaitan & Co, for masterminding and actively participating in the criminal conspiracy, and for giving knowingly-bad legal advice, and demanding that they pay this differential sum of Rs. 18,402 crores to Turner Morrison to enable Turner Morrison to pay Hungerford, as otherwise, this amount would bankrupt Turner Morrison. This would be the first serious "litigation malpractice" suit in India, and if it succeeds, is likely to break the financial back of Khaitan & Co, who have been the subject matter of investigative / regulatory scrutiny in the past, and whose another principal was arrested in the tax evasion case of National Cables Ltd in the 1990s.
For further information please contact:
Arjun Chopra