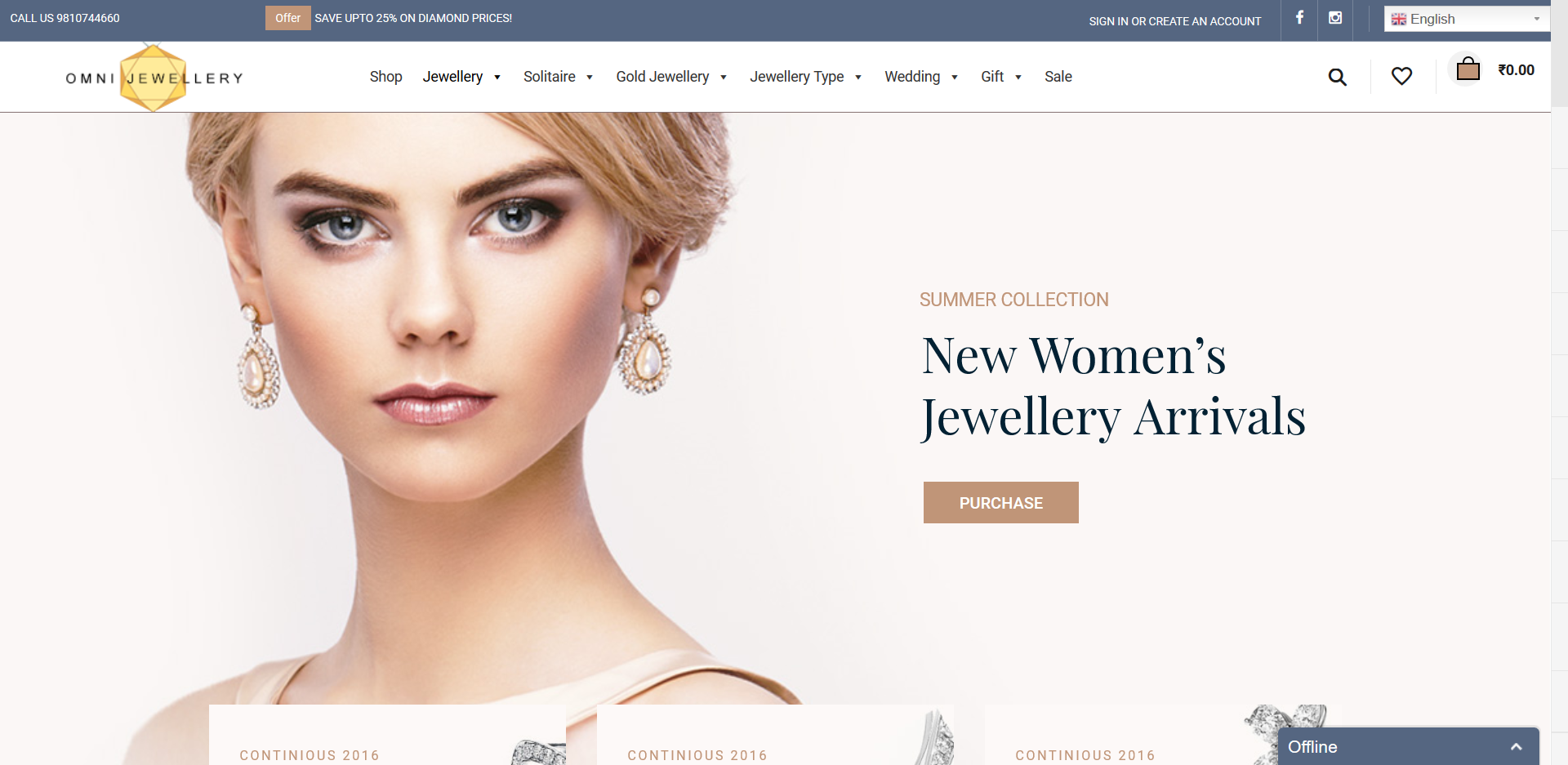 Ditto Jewel is a new online jewelry outlet that sells artificial jewelry in a different style. The company is introducing a new strategy of selling branded artificial jewelry that is affordable for people at all income levels. Low pricing and distinct styling are two main characteristics most individuals look for, and that is exactly what Ditto Jewel brings to the market.
Ditto Jewel's main focus is on branding its merchandise. Most artificial jewelry is sold in an unorganized sector, whereas this company has come up with advertisements in different magazines, such as Grehshobha (Delhi NCR issue) and Femina (North India issue). They will appear in the issue released in the first week of July. This will be followed by a regular adv. Campaign in leading magazines. Other than this, the jewelry store is putting up indoor counters at several major shops and markets in Delhi from the 17th of July. These counters are beautifully designed and distinct, just like their products.
For the average Indian consumer, Ditto Jewel is a blessing. There are many perks that come with being a customer of Ditto Jewel. One of the most attractive aspect of ordering from this online store is customers may choose to pay cash on delivery. This ensures customers will never be held accountable for any lost or damaged jewelry. Other payment options, such as credit or debit cards and PayPal, are also available.
Ditto Jewelry offers a wide array of types of jewelry, such as rings, bangles, pendants, bracelets, earrings, necklaces and even wrist watches. The mission of the company is to establish itself in the market as one of the biggest online jewelry retailers within the next couple of years.
Anyone interested in learning about their jewelry selection can find out more by visiting the Ditto Jewel online at dittojewel.com or by calling 8860697107
About Ditto Jewel: Ditto Jewel is a company based in India that provides top-notch branded artificial jewelry at the most affordable rates. The company is fairly new but has grown tremendously since its inception due to the vast selection of jewelry available in an extremely organized manner.
Company: Ditto Jewel
Name of the submitter: Meenakshi
Address of the company: 721, B.K.S. Marg, New Delhi, 110001, India
Designation: Director
Contact No of the submitter: 8860697107