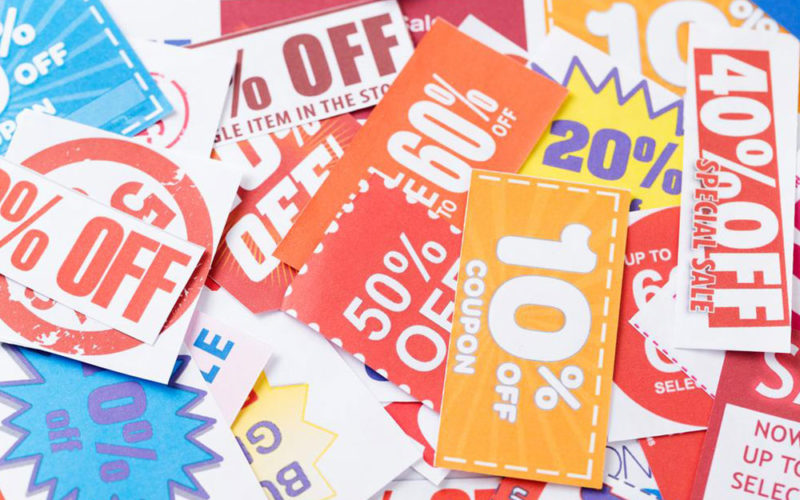 Dec 18, 2017: The online retail industry may still be young in India but is by no means, small, any more. While India's total retail market is expected to double to over $ 2 TN by 2025 from $ 600 BN in 2015. E-Commerce is expected to become a $1800 Billion USD industry by the end of 2025. Here, the couponing business has achieved a 13.5 percent of the total e-commerce audience of India. This percentage roughly accounts for an approximate 2.2 billion of the business this year. The number of internet users in India is also on the rise, with the current number of 230 million users expected to exceed 800 million within few years.
With online shopping becoming a more popular in the country, there is a constant development in the coupon industry. Price-minded consumers search frequently for coupons and discounts related to a variety of products and services, from recharge offers, groceries, taxi discount coupons & offers and travel to mobile phones, electronics, fashion, health, beauty, home decor and much more.
The massive chunk of coupon audience comes from consumers between the age group of 25 years to 34 years in the country. Looks like the younger generation seems to enjoy availing coupons for various reasons such as shopping, dining and so on and wish to gain as many discounts as they can in an effort to save money. The top 5 coupon categories were recharge, travel, fashion, food and drinking and mobiles and tablets. Coming to gender, out of these looking out for coupons on the internet, 64 percent were males and at 36 percent, almost half, were females!
One website hopes to offer this growing deal-seeking community the discounts they crave. Offers 6,000+ live coupons and deals from more than 1,000 online stores and services in over 75 categories. Deal hunters and coupon-ers can visit their website or sign up for cuponmint's subscription list to claim and/or receive the latest coupons, deals and discounts regularly in their email inbox, allowing them to remain up-to-date about the latest offers and save money before or while purchasing from a variety of vendors.
''One of coupoinmint's main objectives is to try and ensure all the coupons, deals and offers are verified and active to provide a hassle free consumer experience. The coupons have been segregated in various sections, which allows easy browsing and immediately helps a person choose the product category they are looking for. couponmint's plans include offering price comparison and cashback in the near future''.
"Smart people save money, and couponmint was created to help consumers in India do just that," said Varun Avasthi, founder of couponmint. "couponmint aims to to reduce the gap between the consumers and retailers through the couponmint website. couponmint aims is to be India's leading online shopping assistant, pointing online consumers to the best information so they can make informed decisions and save money, while doing so."
Since the site's beta launch, more than 25,000 coupons and offers have been claimed. To date, the site houses India's largest database of online coupons deals and offers. couponmint and is all set to grow steadily since claiming coupons has become almost like a 'necessity'. Recent studies suggest that almost 90% of all online consumers are searching for discounts before making the final purchase.
The company is evolving with changing consumer behavior. A mobile application launched as everyone today possesses a smart phone. By becoming available on this platform, couponmint wants to enable consumers everywhere live by the motto 'Save First, Spend Later'.
If interested, learn more and fulfill every buying need under the sun, without breaking the bank. Happy Shopping! India's Largest Online Coupons & Deals Portal launches
# # #