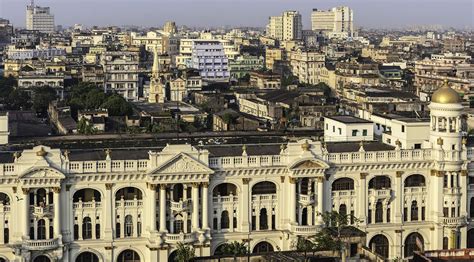 Feb 24, 2016: For the first time in West Bengal, Tata Institute of Social Sciences- School of Vocational Education (TISS-SVE) in collaboration with Jayaparkash Institute of Social Change (JPISC), is launching a Bachelor of vocation programme, in Social Work domain, as a part of the work Integrated Training Programme. Under this initiative, TISS-SVE, is offering courses beginning with 'Diploma courses" and leading to 'Bachelors of Vocational Degree' (B.Voc). This is not only a unique programme in the state but in the country as a whole, which focuses on Job-specific skills rather than providing only a broad based education. The aim is to enable the students to learn the skills by engaging in no-the–job training at real work setting along with classroom theoretical training.
Under this initiative, three fulltime courses are on offer, namely Bachelor of Vocation (B.Voc) in Child Protection, Bachelors of Vocation (B.Voc) in Early Child Development and a Diploma Programme in Geriatric Care. The duration of the Bachelor courses is three which has been divided in six semesters. On the other hand, the duration for Diploma programme in Geriatric care, is one year and has been divided in to two semesters. The minimum eligibility for the Bachelor programmes is 10+2 (any stream) and for the Diploma Programme is 10th standard (any stream). There is no age limit.
This B.Voc. programme has been designed as multi-entry multi-exit program, in compliance the UGC guidelines. After the completion of the first year the student gets a diploma, second year an advanced diploma and third year a B.Voc degree.
All these courses are having the approval from University Grant Commission (UGC) and also from All India Council for Technical Education (AICTE). The certificates for these courses will be issued by Tata Institute of Social Science.
Admission process for these courses has already started. Application Forms and brochures are available from the following address: Jayaprakash Institute of Social Change – DD-18/4/1, Salt Lake City, Kolkata. Phone No: 033-2337-6695, 9433945196/ 8017535805. The last date for admission is 10th July, 2015. Classes are expected to be commencing from mid of July, 2015. Theory classes will be conducted on Saturdays and Sundays.