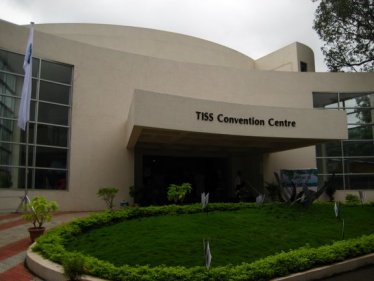 Feb 26, 2016: The school of social work in partnership with tata institute of social sciences – school of vocational education is managed by the Institute of Social Service, which was established in 1960 in Mangalore, by the Society of Daughters of the Heart of Mary, an International Catholic Religious Society founded in France in 1790.
The Institute has adopted the words of Tagore "LOVE IS MADE FRUITFUL IN SERVICE" as the college motto, which aptly signifies its aim and purpose, namely, the service of God in the service of human beings. It strives to contribute to the development of a just, social and economic order.
The School of Social Work, situated on a sprawling six acre campus at Kankanady, Mangalore, is a pioneer institute of social work education in South India. It offers graduate courses Bachelor of Arts (B.A.), Bachelor of Social Work (B.S.W.),Master of Social Work (M.S.W.), Master of Science in Counselling (M.Sc. COU), Master of Science in Criminology and Forensic Science (M.Sc. C.F.S.) and Doctoral Programme – P.H.D. in Social Work, as well as Post Graduate Diploma programmes in subjects of vocational potential and social relevance such as Counselling and Human Resource Management, and certificate programs Kannada for Non-Kannadigas, Communicative English, French and Diploma in Computer Applications. It is affiliated to Mangalore University and has been functioning as an Autonomous College with effect from 2007. The College has been recognized by the University Grants Commission in the year 2010, as "College with Potential for Excellence"(CPE) and Re-accredited with 'A' by NAAC (CGPA- 3.42). MoU with Tata Institute of Social Science, Mumbai for the project, GFATM  – The Global Fund to Fight against AIDS, Tuberculosis and Malaria round 7.
The School of Social Work strives to promote character, creativity and excellence among students, which is amply proved by the academic and professional results achieved by the alumni of the college. The programmes offered by the School of Social Work – MSW, M.Sc., BA, BSW, Ph.D. reflect its vision – 'Towards becoming an Institution for Social Transformation, Striving for Excellence in Education for Justice' and its mission – 'To become a Centre of Excellence in Action Oriented Education cum Research and Participatory Extension Services'.
B`Voc in Child Care – Child Protection & Early Childhood Development
Diploma in Geriatric Care
Contact Us:
Off : 0824-2435793
Mrs.Vidya N : 9480158009
Mrs.Aswitha D: 9448329017
Tel. 91 22 25525604 /05 / 21 / 22 / 25 / 26