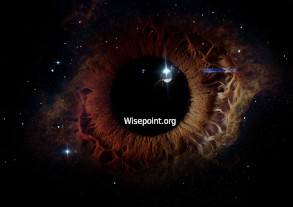 OD Skill Development Academy Private Limited (ODSDAPL) in partnership with Tata Institute of Social Sciences – School of Vocational Education is founded to undertake training activities, individual personality assessments, counseling, mentoring and coaching which has been found to be highly demanding from the training participants of programmes using person focused training instruments for individual assessments and development. The fall out of many training programmes often results indulging in counseling and mentoring processes. To fulfill the felt need of many of the organisations, this organization is created to provide opportunities to individuals desiring to avail benefits from training sessions, individual assessments, counseling and mentoring services and enhance professional qualifications by undergoing the skill enhancement programmes being designed and run by Tata Institute of Social Sciences, School of Vocational Education, Mumbai.
OD Skill Development Academy Pvt. Ltd. is Training Hub Partner of Tata Institute of Social Sciences, School of Vocational Education, Mumbai in Gurgaon for HR & Sales vertical of skill development initiatives of TISS-SVE, in Gurgaon and Noida. The programmes organized by TISS – SVE in the HR & Sales vertical are:
B. Voc – Sales Management
PG Diploma in HR & Administration
PG Diploma in Sales Management
Skill Enhancement programmes in Recruitment, Payroll Management, Performance Management, Training & Development, Train the Trainers, Women Safety Management, etc.
The major work of ODSDAPL is related to diagnosing organizational problems, organizing training programmes and undertaking consultancy assignments in the field of HRD & OD. The initiatives and interventions are in the area of team building and development, conflict management, personal effectiveness, work life balance, improving work culture, stress management, emotional intelligence, organizational culture, change management, leadership etc. The Founder Directors have an experience of Institution Building, Leadership Development, HRD Planning and Development, Leading Change Programmes successfully, in the area of behavioral sciences, HRD and OD. Skill Enhancements and Organisation Developemnt initiatives are directed towards achieving greater effectiveness from the organisations initiatives in the area of Organisational Behavior, Human Resource Management, Organisation Development, Training & Development, Performance and Reward Systems, Change Management, Competency Mapping, etc. The Founder Directors involvement and association in the training of IRS Probationers on HR topic and also in training of Government Officers form Bangladesh, Sri Lanka and Afghanistan on HRD Planning and Organisation Development, Change Management has brought an experience of the problems and startegies needed in South East Asian Region for bringing overall improvement in the systems.
The Contact details are:
1. Dr. V.N.Srivastava, Mobile: 9953325718
2. Ms. Savita Srivastava, Mobile: 09416864718, 09416884718
Courses to be rolled out in July 201 at both Gurgaon and Noida are:
1. B. Voc – Sales Management
2. PG Diploma in HR & Administration
3. PG Diploma in Sales and Marketing Management
4. Train the Trainers Program for Post Graduates
5. Train the Trainers Program for Graduates / Undergraduates
6. Certification in Assessment and Development Centers for Strengthening Competency Mapping