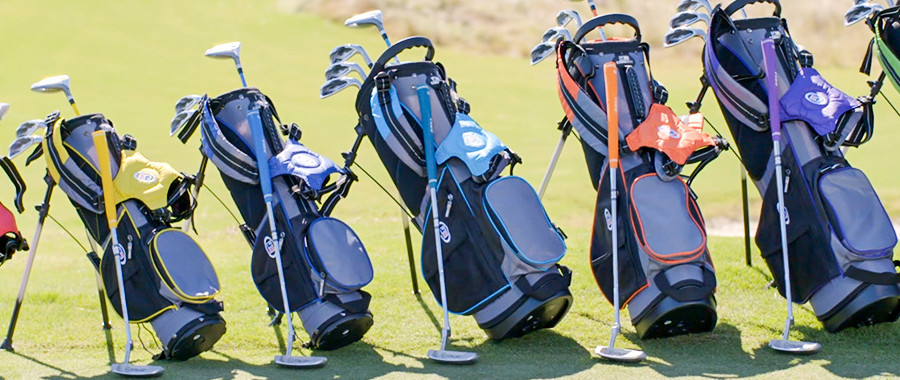 I have been fitting golf equipment and conducting Demo days across India for the past several years and have worked with distributors of Ping, Titleist and Cobra golf as their clubfitter and Technical representative. I currently operate a clubfitting and clubmaking studio in New Delhi, fitted with the state-of-the-art equipment and is the only one of its kind in the country. I work with 80% of the Playing and Teaching professionals and top Amateurs of the country viz Jyoti Randhava, Gaurav Ghai, Rahil Gangee, Gurbaz Mann, S.S.P Chowrasia, Mukesh Kumar, Romit Bose, Ajai Gupta, Nonita Lal, Abhishek Jha, Simarjeet Singh to name a few.
I have received training and have been certified by the premier clubfitting and clubmaking facilities / schools in the world.
– Advanced clubfitting and clubmaking professional (Golfsmith International, U.S.A)
– Master Clubfitter ( KZG , U.S.A)
– Certified club repair technician (Mitchell Club Repair Training School , U.S.A )
– Certified clubfitter (Ping Golf, U.S.A )
– Advanced Professional clubmaker (Golf Clubmakers Association, U.S.A)
I am a founding member of the International Professional Clubfitters Association (California, U.S.A), a member of the Golf Clubmakers Association (Texas, U.S.A) and member of the Professional Clubmakers Society (Kentuky, U.S.A).
As a player, I have played on the Indian Amateur Circuit for several years and am presently playing on the Professional Golf Tour of India (PGTI) as and when I get time from my Clubfitting and Teaching schedule.
Besides this I have worked at the Classic Golf Resort when it was the first and only Golf facility of International Standard in the country. I have worked there in many capacities and am one of the first persons in the industry to have worked as an Assistant to an 'A' Class US PGA professional in India. I have also worked with Authorized agents of Titleist, Cobra and Clubcar handling their operations in North India.
As a player I understand the importance of professionally fitted equipment having been building and tweaking my own clubs for competitions. No matter what level of player one may be, the importance of having a set of clubs with correct specified loft, lies and frequency matched shafts is immeasurable. A Golfer can take his game to the next level with the proper equipment. There are many factors involved in building a set of custom clubs such as having the right grip thickness and grip weight, correct loft and lie on your clubs, matching the flex in a shaft to the tempo of players swing, having the right set make up etc, because every player is physically different and swings at the ball differently. The Fit is an important piece of the puzzle to unlocking your potential.
The concept of having a set custom fitted to once specifications is virtually non-existent in India, whereas in the West a Golf player seldom buys clubs which are not custom fit. This prompted me to set up Chimmys Golf, the only facility of its kind in India. At Chimmys Golf we offer professional clubfitting, frequency matching of shafts, custom loft and lie adjustments on Mitchell Steel Club Machine "the most accurate and precise loft and lie Machine in the world and has been the number one choice for Tour Vans, Clubmakers and Leading golf equipment manufacturing companies around the world for the last 15 years". Apart from this we also offer Custom Grinding of Golf Clubs, Reshafting of Golf Clubs and a host of other services.
Let your equipment be an asset to your game and take it to the next level. With decades of experience in Club Fitting, I will be happy to help you in the best way I can.
More at www.chimmysgolf.com