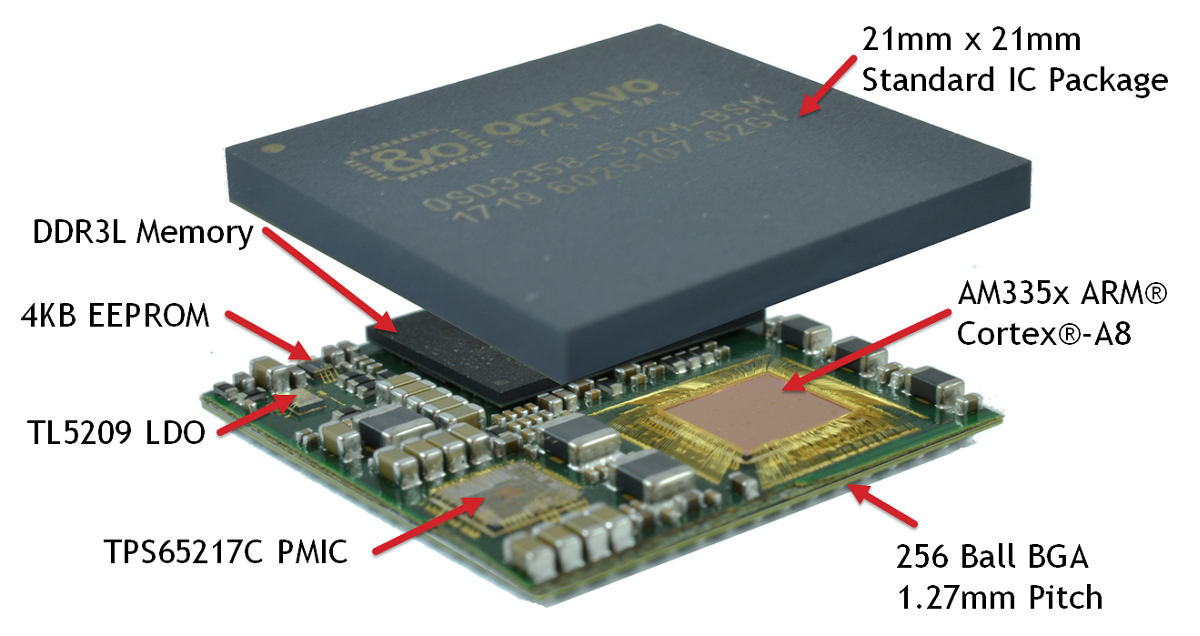 TEL AVIV, Israel – January 17, 2022 – Variscite, a leading worldwide System on Module (SoM) designer, developer and manufacturer, today announced new, state-of-the-art SoM for energy-efficient machine learning edge devices. Variscite's VAR-SOM-MX93 is based on NXP's iMX93 processor, the industry's first implementation of the Arm® neural processing unit, Ethos™-U65 microNPU, offers a rich set of features at an attractive price and targets markets like industrial, IoT, smart devices, and wearables.
The VAR-SOM-MX93 is designed to accelerate ML and offers an energy-flex architecture for efficient processing. It's based on a 1.7GHz Dual Cortex™-A55 NXP iMX93 processor and an additional 250MHz Cortex-M33 real-time co-processor with a dedicated Neural Processing Unit (NPU) 0.5 TOPS and built-in security features.
The VAR-SOM-MX93 is a member of the VAR-SOM Pin2Pin System on Module family that provides extended scalability options: from the entry point with the i.MX 6UltraLite platforms, through the i.MX 6 and i.MX 8M processors families, up to the high-performance i.MX 8X and i.MX 8QuadMax platforms. This broad Pin2Pin product family allows Variscite's customers to enjoy extended longevity, as well as reduced development time, costs, and risks.
The SoM offers industrial features like 2x CAN bus, 2x GbE, and industrial temperature grade plus a wide range of features and connectivity options: camera inputs, audio in/out, ADC, 2x USB, certified dual-band Wi-Fi, BT/BLE, and display outputs.
"As a company dedicated to being first to market with innovative solutions, we are proud to deliver the VAR-SOM-MX93, which provides our customers with a high-quality, future-proof SoM that meets the market's demand for energy-efficiency solution, especially for smart edge devices," said Ofer Austerlitz, VP Business Development and Sales of Variscite. "This next generation of technology extends the coverage of Variscite solutions for the embedded market."
VAR-SOM-MX93 Evaluation kit
The VAR-SOM-MX93 evaluation kits include the related SoM with the scalable Symphony carrier board and an optional LVDS display with a touch panel.
Availability and longevity
Both the evaluation kits and the SoMs are now available to order for Variscite's alpha customers. The VAR-SOM-MX93 is included in Variscite's long-term longevity plan and will provide an expected availability of 15 years.
ABOUT VARISCITE
Variscite is a worldwide leading System on Module designer and manufacturer, setting the bar for embedded solutions since 2003 with high-quality modules. The company provides the broadest ARM-based SoM portfolio in the embedded market with a wide range of configuration options that cover an entire embedded product and application range; from entry-level to high-performance solutions. Variscite's in-house production fully complies with the strict medical ISO13485 and ISO9001 standards. Along with the company's ongoing online documentation and personal support as well as the generous longevity, the company's customers are enjoying consistent, reliable products and services starting from the earliest development stages throughout the end-product lifecycle.
For more information, please contact Variscite's sales team at sales@variscite.com or https://www.variscite.com/contact-us/