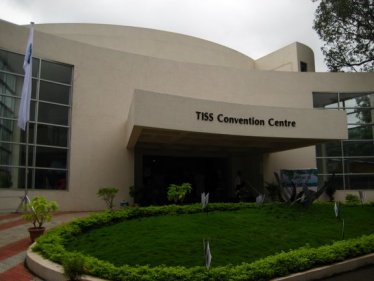 Work integrated Programmes for the FIRST time in INDIA will bridge the gap between the literacy and the employment rate of the country with a focus on job-specific skills.
Mumbai, March 2016: Tata Institute of Social Sciences (TISS) in its pioneering effort with the objective of helping to create skilled workforce announces the launch of the 'School of Vocational Education' introducing skill based courses in the Human Resource & Sales Management subjects. The Vocational courses have been designed to provide immediate and definite interventions to impart employable skills to youth across the country.
The industry of HR services in India has been around for more than three decades. Post 1991, this service sector in India has emerged in a major way. The overall industry has matured both globally as well as in the India market. Over the years, the HR industry has witnessed some radical evolutionary leaps lead by the growth of domestic home grown multinationals. The overall industry is estimated to be over Rs. 30,000 crores. However the need for specialization is ever increasing.
Human Resource Courses
HR requires specific skills For example: Skills for recruitment, specific skills for payroll, interviewing skills, Train the trainer, back ground screening, writing instructional design, etc. These courses are most suitable for working professionals as well as graduate students who wish to make a career in HR. For graduate students special batches are held during the vacation and for working professionals the classes are conducted during weekends.
Currently there is no formal training offered to the employers for the above specific skill. Nor are these specifically covered during HR MBA programs Moreover in most companies often the job interviews are conducted by line managers who have no formal training in the area.
In most small & mid-size companies the HR head is also heads the administration function. Hence TISS has introduced the Post Graduate Diploma (HR & Admin) to impart multifunction skills to such managers. This is a work integrated program and all participants necessarily need to be working. The theory classes are conducted one day every weekend. For those who not working, TISS (through its partners) would help the student find a paid internship for minimum of 4 months during the one year course.
Much like the Human resource function, the sales & marketing function is also rapidly developing and is getting specialised with every passing day. TISS-SVE has created a number of courses in this area and offers them through a network of more than a hundred partner across the country. Sales force for an organisation is normally distributed acrros locations and TISS-SVE offers high quality standardised training across locations.
Sales & Marketing Courses
B.Voc (Sales & Marketing)
Minimum qualification 12 std pass
Work integrated course ( Theory classes only one day every week)
Classes will be run across multiple cities/towns (approx 35 locations as of now)
Every large company in sectors like Banks, Insurance, Pharma, FMCG, Consumer durables, Retail etc have a large need of sales force distributed across cities/town.
TISS will enable high quality, standardised training across cities.
Industry partners sign a MOU with TISS under the NEEM Scheme ( National employability enhancement mission) of the AICTE ( MHRD)
As per the scheme TISS students shall intern with the industry partner ( OJT of  5 days every week) and the industry pays them a stipend. These would be no employer employee relationship between student trainee and the industry partner.
This scheme would allow industry partners to access student trainees across cities quickly and provide them OJT opportunity.
Industry can provide the internship opportunity only during peak seasons ( Apr-Jul – Soft drink industry, Dec-Mar- Insurance industry etc), thus beefing up their sales force during peak season.
B.Voc (Customer Service)
The same points as in B.Voc (Sales & marketing) hold good for this course as well.
However the target industry is different. These course could be use ful for students who become installation/repair /service personnel in companies like Air conditioners, water purifiers or virtually any service related to industrial/domestic appliances.
Even here most companies have a distributed service force across cities and towns.
Post Graduate Diploma (Sales & marketing)
This course is pitched at a higher level and is meant for working professionals who are already graduates and are working in sales & marketing function. This is a one year work integrated course.
Tata Institute of Social Sciences has never limited itself to the mandate of a conventional university; rather, it has worked for the promotion of sustainable, equitable and participatory development, social welfare and social justice through: Value-based professional education for social work and other human service professions; Social research and dissemination of socially relevant knowledge; Social intervention through training and field action projects; Contribution to social and welfare policy and programme formulation at state, national and international levels.