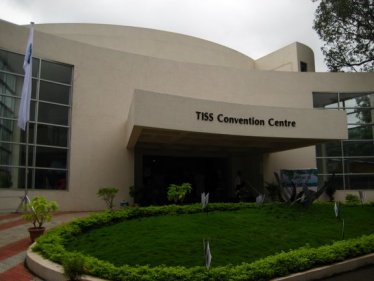 Work integrated programmes for the FIRST time in INDIA will bridge the gap between the literacy and the employment rate of the country with a focus on job-specific skills.
Mar 28, 2016, Bangalore: Tata Institute of Social Sciences (TISS) in its pioneering effort with the objective of helping to create skilled workforce announces the launch of 'School of Vocational Education' in all Metros and Large cities. Vocational courses have been designed with a definite vision to improve the lives of disadvantaged and marginalised youth especially who are excluded by the formal school education system. TISS SVE has been set up to create an ecosystem that would bring back the dignity of labour for blue collar streams of work and create a sustainable source of income.
Given that Hospitality sector adds to the city in a big way and is aiming to add to the GDP of the country, TISS-SVE has created vocational training for specialisation in the same to attract more talent. Currently hotel management either has short term three to four months courses or full time two year post graduate courses or three year graduate courses. Graduate and post graduate courses attract students who can afford the fees of these courses. But those who cannot , opt for the three to four months courses in hospitality. Therefore TISS-SVE aims to provide formal training, communication skills, soft skills and a certification within this course. At every stage of the three year course, the student can opt out and get a diploma certificate. And if he does complete the required three years, he gets a bachelor degree in the vocation of hospitality.
In all large cities, SVE or School of Vocational Education, as a platform will provide:
The institute offers courses beginning with Diploma leading to Bachelor of Vocational Degree
Every individual level/year is a standalone certification recognized and awarded by TISS as a deemed university.
These courses help youth's seek non-formal educational methods to enhance earning capabilities and thereby improve livelihood conditions.
This model also allows for design of the programme with an 'Earn while you Learn' feature. This feature enables the trainee to earn a stipend during on-the-job duration of the course of training to support their simultaneous vocational education.
"Work Integrated Training Programme (WITP) is where students learn the skill by engaging in on-the-job training at real shop floor of the industry/company. For effective delivery of this model, the institute has a tie-up with various HUB partners like FrontEdge Academy to provide classroom-based training. Furthermore, there is also a Skill Knowledge Partner as Megabite Food Services who provide on the job training. Hence, with the Hub and Spoke model, students will be placed in the SKPs for on-the-job training while classroom theoretical training will be given by the hub partner." says Neela Dabir, Dean, Tata Institute of Social Sciences.
"With our country developing and attracting more foreign capital, it has been witnessed that chains like Hilton and Marriot are increasing. And with such an increase in the sector as a whole, the sub sectors like Food & Beverages, Corporate Catering, Banqueting and Aggregators like Zomato, Faaso's are also on the rise. This is good for the employment scenario. And employability is directly co-related to the training of the human resource. The better they are trained, the more chance they have of getting into a stable career in this sector. School of Vocational Education by TISS has taken an initiative in offering vocational and training courses but the aim of reaching out to millions of unskilled and untapped human resource market can only be achieved if more institutes & universities join hands to reach this goal." says Mr. Ramesh Hande.
There are two types of challenges we are solving here through TISS School of Vocational Education- existing manpower who needs to get more organised, formalised and educated so that they can earn better and have more growth prospects lined up for them and the other type of work force who has just passed their 10+2 and is looking for a career to enter. The training value from SVE will not only enhance their knowledge but also give them a strong image in the market as candidates trained in SVE can easily reach up to managerial positions which would otherwise be not in their reach."
Tata Institute of Social Sciences has never limited itself to the mandate of a conventional university; rather, it has worked for the promotion of sustainable, equitable and participatory development, social welfare and social justice through: Value-based professional education for social work and other human service professions; Social research and dissemination of socially relevant knowledge; Social intervention through training and field action projects; Contribution to social and welfare policy and programme formulation at state, national and international levels.
Boiler Plate: Tata Institute of Social Sciences (TISS) set up the School of Vocational Education (SVE) to provide immediate and definite interventions to improve the skill levels of millions of youth, through appropriate vocational training programmes. The target beneficiaries would include organized and unorganized workforce across industries and aims to cover every individual who needs to develop employable skills. Therefore, SVE has been set up with a vision of creating an ecosystem that would bring back the dignity of labour to all professions and occupations to create sustainable sources of income for the aspiring youth in the country.
The approach adopted by TISS-SVE is called the Work Integrated Training Programme (WITP). This Vocational Educational Programme is being implemented for the first time in India with a focus on job-specific skills rather than providing only a broad based education.
Tel. 91 22 25525604 /05 / 21 / 22 / 25 / 26