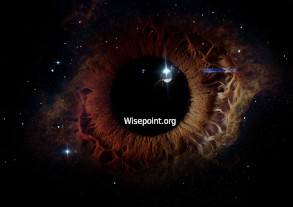 Web Werks, the fastest growing data center solutions providers in India has announced its CSR initiative InternetFirst for affordable and improved internet experience for internet users in India.
"Internet has touched the lives of people in so many ways that it would not be wrong to say that it has completely transformed the way of living globally. Internet and IT industry is growing at a very fast speed. India is the country with 3rd highest number of internet users in the world and it's the 2nd largest market for social media giant like Facebook. With the advent and popularization of Flipkart, Amazon, OLX, Quikr etc., online shopping and eCommerce has now reached even to the hinterlands of the nation. But, Internet in India is yet an expensive commodity here and the speed is too slow when compared to many other nations. This initiative of Web Werks InternetFirst has been launched to improve the accessibility as well as affordability of internet in the country." Said a spokesperson at Web Werks.
He further adds- "Web Werks InternetFirst is a platform through which company will take steps to understand, plan and enhance the internet and related issues in India. It will also support the Digital India program of Government of India."
The major objectives of InternetFirst are to:
• Encourage new internet entrepreneurs
• Promote regional language through medium of internet
• Support ISPs and content providers for affordable internet services
• Support social causes
• Promote .in and .bharat infrastructure
• Educate users about upcoming IT trends and technologies
Web Werks aims to bring together and train 10,000 entrepreneurs and startups about running a successful enterprise, through its expertise of 20 years of extensive experience. The goal of InternetFirst is to connect 30 Million internet users by next year and to create 100 Million new internet users in next 3 years.
About Web Werks India Pvt. Ltd.:
Web Werks is an India-based TIER IV Data Center Service Provider with 5 carrier neutral data centers in India and USA. Started in 1996, Web Werks has served several Fortune 500 companies with successful projects in the areas of Web Hosting, VPS Hosting, Colocation Services, Dedicated Servers, Cloud Platform and Disaster Recovery Services.
For more information contact:
Web Werks India Pvt. Ltd.